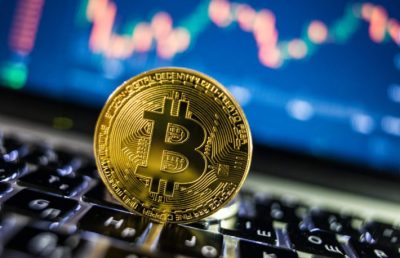 You've heard that Bitcoin online casinos are the future of online gambling, and you may even play at Bitcoin casinos. However, not all Bitcoin casinos or online casino games are created equal. Today, we will give you the lowdown about BTC casinos, what they are, and the differences between the different types of crypto casinos.
What is a Bitcoin Casino?
We are often asked what qualifies an online casino as a Bitcoin casino. Depending on whom you ask, you will get different answers. However, the correct answer is that a Bitcoin online casino is one that allows you to deposit and play using Bitcoin or other cryptocurrencies. The important thing to remember here is that you must be able to play with BTC for it to be a true Bitcoin casino.
Authentic Bitcoin online casinos only accept crypto for deposits. They do not accept fiat. The exception is if they accept fiat and convert it immediately to Bitcoin. However, there are few of these casinos actually existing.
BTC casinos are generally offered on platforms like SoftSwiss. SoftSwiss is the premier provider for Bitcoin online casinos. You can think of them as the Microgaming of the crypto iGaming world. Many sites use the Provably Fair algorithm for their BTC games. With Provably Fair, you can verify each bet to ensure it is fair.
What Are Bitcoin-Friend Casinos?
The truth about many so-called Bitcoin casinos is that they are Bitcoin-friendly casinos. What does that mean? It means that you can make an online casino deposit using BTC or altcoin, but you cannot play with crypto. What happens is that once you make a deposit, your funds are converted from crypto to fiat. If your site normally uses USD, your funds will be converted to USD.
Afterward, all of your gaming will be done using USD. So in reality, you're playing at a fiat casino that accepts Bitcoin. In some ways, this is great as casinos are subject to regulation and must adhere to industry practices. However, if you're looking for anonymous play, you won't get that.
Hybrid Casinos
Select progressive-thinking online casino sites are now offering more of a hybrid online casino. These casinos will offer you the ability to deposit and play in both fiat and crypto. For online gamblers, it can be the best of both worlds. However, there are a couple of things to remember.
First, these sites will not be anonymous. You'll likely have to go through KYC verification. Next, not all online casino games will be playable in both types of currency. Most often, these casinos will offer a wide selection of online slot games that can be played with both currencies. However, games like blackjack, craps, or video poker will be playable in only fiat.
Standalone Bitcoin Games
There is a subsection of Bitcoin gambling that should be addressed. These are standalone Bitcoin gambling games. Back in the early days of Bitcoin gambling, the options for gambling were limited. Often, you'd see sites offer a single game to players looking to win big. Some of those games still exist and are still wildly popular.
Games like BitKong, Bustabit, and Bitcoin Crash are among some of the oldest gambling games online. There are other sites that offer Bitcoin Dice and other gambling games. For these games, you are depositing and playing the game in BTC or altcoin. In most cases, the site only offers a single game.
Anonymous Casinos Still Exist But Are Increasingly Rare
The final thing to remember about Bitcoin casinos is that you will find very few truly anonymous casinos. Back in the early days of Bitcoin gambling, anonymous gambling was the way to go. However, this also led to a lot of scam sites. Nowadays, most sites offering Bitcoin gaming or Bitcoin-friendly gaming are either regulated or operate as a regulated site would.
This means you will have to verify your identity and play as you would at a fiat casino. If you prefer anonymous options, they are out there but be careful. Stick with those that have some form of track record and are running software from recognizable brands. If something seems suspicious, don't play there. It is better to give up on the notion of anonymous gaming than to risk your crypto by playing at a scam casino.