While online casino bonuses are great ways to help supplement your online bankroll, most people do not fully understand them. That's because they don't understand the phrasing used by casinos, and this often leads to problems redeeming bonuses or cashing out.
Today, we will explain some of the most terms and phrases used for online casino bonuses to help you make smarter decisions when depositing at online casinos.
Bonus Amount Claims
When you read online casino reviews or check out online casino promotions, you'll see offers such as a "100 match bonus" or "Get a $1,000 bonus on your first deposit." You need to pay careful attention to these claims, especially if they are not directly from the casino.
Often you will see a review claim that a casino offers a $2,000 bonus, only to find out that the bonus is "up to $2,000." In fact, some casinos in the past got in trouble for using deceptive language to convince players to deposit, only to reveal that they had to deposit more to get the bonus.
Casinos now use phrasing such a 100% match bonus up to $1,000 or get a First Deposit Bonus up to $1,000. When reading the terms, you then find out that your bonus is based on the amount deposited and not a static amount.
Subject to Playthrough or Rollover
The majority of online casino bonuses are subject to a playthrough or rollover requirement. The terms are interchangeable and mean the same. A playthrough is the number of times a bonus has to be wagered before you can cash it out. Common playthroughs are 30x to 40x the bonus amount.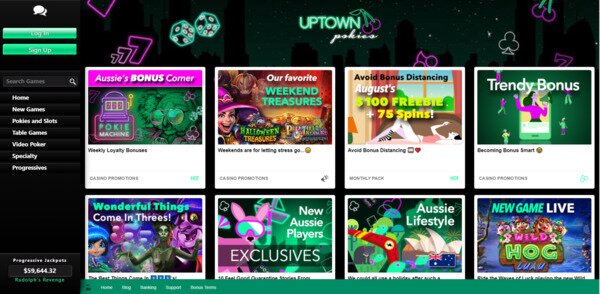 Pay close attention to the terms of the offer. Some casinos require a playthrough of both your deposit and bonus. If you deposit $100 and get a $100 bonus with a 30x playthrough, that's $6,000 you have to wager before you can cash out.
If you try and cash out before the playthrough requirement is met, any bonuses redeemed become forfeit.
Free Spin Offers
Whenever you see a casino offering free spins, you need to read the fine print. The majority of the time, these free spins are in connection with a deposit. The more accurate term to use is Deposit Free Spins. You deposit $30 and get 20 free spins on a feature online slot game such as Dr. Acula.
There are free spin no deposit bonuses, but they are somewhat rare. Those that do offer no deposit spins will also enact multiple restrictions on them, including a cap on total winnings.
Earnings Caps and No Max Cashout
Anytime you receive a bonus involving free spins, pay attention to the language regarding winnings. Most online casinos will put a cap on free spin winnings. A common cap is $500. Also, casinos will require a playthrough on free spin winnings. These playthroughs are not as high as the main bonus, but they exist.
Some casinos will offer a No Max Cashout on their free spins. This is both good and bad. The good news is that your earnings are not capped. The bad news is that you are still subject to a playthrough. If you win $1,000 and have 10x playthrough, you have to wager $10,000 before you can cash out.
Free Casino Chips
A common bonus you'll see at online casinos are free casino chips. These chips will allow you to play online casino games like blackjack instead of online slots. They often come with their own set of restrictions.
In many cases, the playthrough on these chips is much lower than standard bonuses. That's because each bet at table games contributes a lot less toward the wagering requirement. Slots contribute 100% toward a playthrough where table games contribute from 10% to 50%. Some games like craps may not contribute at all.
These chips will often have a cap on winnings and you will not be allowed to bet them at high limits. If you win $50 in free casino chips, you may only be able to bet from $2 to $5 per hand or round. Bet more and you will forfeit the bonus. Like standard bonuses, if you try and cash out before meeting any rollover, you will forfeit the bonus.