If you play at online casinos in the United Kingdom, then you may need to find alternative online casino deposit options. The UK Gambling Commission has announced a ban on credit card deposits for online gambling effective April 15th.
This means that if you use a credit card to play at UK online casinos, those options will no longer be available. Fortunately, we can recommend some alternatives.
UKGC to Institute Credit Card Bans
The UKGC made a blockbuster announcement this week, stating that they will institute a ban on credit cards to fund online gambling. According to reports, the ban will go into effect on April 15th and will impact all online casinos regulated by the UK Gambling Commission.
The ban comes after both the UKGC and the UK government released reviews that found that a significant percentage of credit card gamblers were problem gamblers. What's a bit more surprising about this ban is that it applies to all live and online gambling products except for non-remote lotteries.
UKGC chief executive Neil McArthur stated that "Credit card gambling can lead to significant financial harm. The ban that we have announced today should minimise the risks of harm to consumers from gambling with money they do not have."
Ban to Impact Over 800,000 Potential Players
The number of players that may be impacted by this ban is pretty staggering. Presently, there are about 24 million adults in Britain that gamble with around 10.5 million gambling online. Out of those, about 800,000 players use credit cards to fund their online casino accounts.
That means about 7.6 percent of all online gamblers in the UK will have to find a different funding option for their online casino play. Of course, the National Lottery in the UK and other lotteries will continue to allow for credit card play.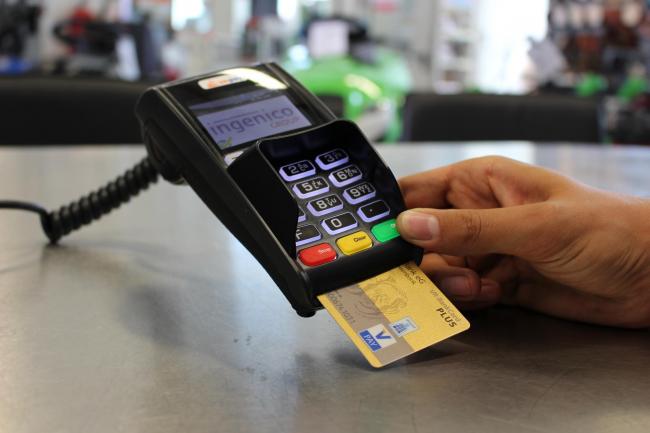 This is the second major change impacting UK online casinos in the last year. In 2019, the UK government forced sites to lower maximum states from £100 to just £2. This resulted in many operators suffering huge profit drops and some live gambling establishments shutting down.
How to Fund Your Online Casino Account After the Ban
For now, you will be able to continue making casino deposits with credit cards. After April 15th, you will have to find another option for making an online casino deposit. Fortunately, you do have options.
Firstly, look into e-Wallets such as PayPal, Skrill, or NETELLER. These e-Wallets usually allow you to fund your account with a credit card. For example, if you set your funding option for PayPal to your credit card, you can deposit using PayPal and PayPal takes the money out of your credit card account.
Another option is to use a prepaid card such as the PaySafeCard. These cards can be funded at retailers using a credit card or other funding sources. You can then use the card to make a deposit at online casinos.
For those that are more technically minded, you can also deposit using bitcoin or other forms of cryptocurrency. Cryptocurrency can be purchased at exchanges using a credit card and you can then send your bitcoin to UK online casinos. Cryptocurrencies are unregulated and presently are not being banned by the UKGC.
Consider Playing at Casinos Using Other Regulators
Keep in mind that the UKGC is not the only online casino regulator out there. While they are the best online casino regulator, they are also the strictest. Bans such as the newly announced credit card ban are always a possibility.
Another option would be to transfer to another online casino that is not regulated by the UKGC. Online casinos regulated by Malta, Gibraltar, Isle of Man, and others offer secure online gambling and do not have the same potentially crippling restrictions that you see from the UKGC. You can find a list of reputable online casinos on our homepage.