Most online casino players are looking for the best bets to make at online casinos, but do know which bets to avoid? Avoiding bad bets is just as important as making smart bets when trying to grow your online casino bankroll.
Today we will look at the top 5 worst bets that you can make at online casinos. Note that any odds given are general odds and should serve as a baseline. Game odds can vary slightly depending on the online casino game software developer.
Blackjack Insurance Bet
While blackjack offers relatively low house odds compared to online slot and some other games, it does feature a lucrative bet for the online casino. The Insurance bet is a side bet you can make when a dealer's first card is ten, face card, or ace. You can bet half of your initial bet and it pays 2 to 1.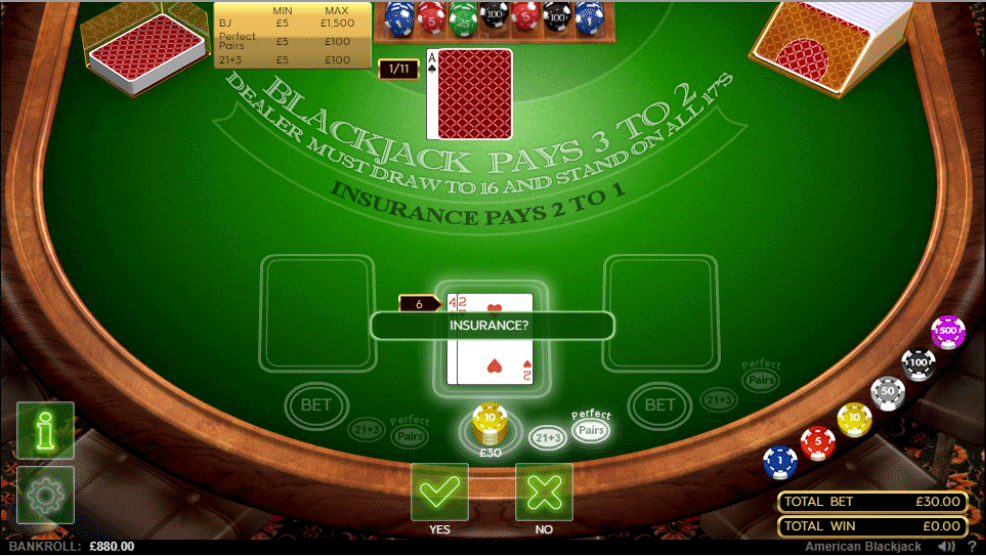 The problem with this bet is two-fold. First, if you win the bet, you will still lose your initial bet. If you bet $10 on a hand and $5 on insurance, you will get back $10 on a $15 bet. You're still down $5 for the bet. Next, the house edge on this bet is around 8%, which means that the house keeps $8 out of every $100 bet.
Caribbean Stud Jackpot Bets
If you play Progressive Caribbean Stud, then you'll be tempted to put a side bet for the progressive jackpot. It is best to avoid this bet. While the bet is not as impossible to win as the standard progressive jackpot bet, it still has a staggering 26% house edge.
For nearly all players, this side bet has a 100% loss rate as you have to hit a Royal Flush to win the jackpot. Of course, many players are going to ignore this advice, especially if the jackpot is beginning to be a substantial sum.
Casino War Tie Bet
Casino War offers a tie bet option that pays 10 to 1. If you and the dealer are dealt the same card, a second card is dealt. If you tie again, you win.

This bet is very difficult to hit and has a crazy house edge of 18.65 percent. If you've ever played war as a kid, you know how hard it is to hit a tie. Try doing that twice in a row, and you'll begin to understand why this isn't a smart bet.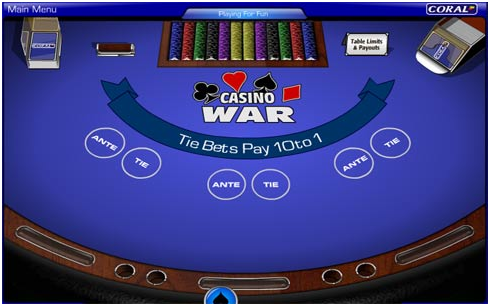 7-5 or Lower Paytables on Video Poker
If you don't understand how to read video poker pay tables, check out this article about reading video poker pay tables. While the best pay tables can pay greater than 100%, once you drop below 8-5, you're dropping in to pay tables equal with average online slot games.
A standard 7-5 jacks or better video poker machine pays about 96.1%, meaning a 3.9% edge to the casino. It gets worse from there. If you play a 20-7-5 machine, meaning that 4 of a kind pays only 20 on a single credit, the house edge increases to 5.1% Games such as 6-5 Jacks or Better will have a house edge of almost 6%.
Notice that these odds only focus on Jacks or Better. Some variants have worse odds at 7-5 and lower. The best play is to avoid pay tables under 8-5.
Any Bet With a Deposit + Bonus Playthrough
Online casino bonuses come in all shapes and sizes, but the terms can make a big difference in your ability to clear a bonus. For example, a bonus requiring a 30x playthrough is fairly standard, but if you have a bonus that requires a 30x playthrough of both your deposit and your bonus, then you are looking at an effective 60x playthrough assuming you're playing on a 100% match.
It doesn't matter what casino games you're playing with these bonuses as you will have to play at least twice as much as with any other online casino bonus. Our recommendation is to find a No Max Bonus with a lower playthrough of just the bonus.