Video Poker is one of the most popular games you'll find at online casinos in the United States. It is similar to online slots, but players can employ a strategy to improve their payouts. While many players prefer Jacks or Better video poker, there are dozens of variations of the game out there.
Today, we will take a look at some of the more popular variants of video poker you can find at online casinos around the world.
Pyramid Poker
Pyramid Poker is a variant of video poker where you can win up to three times per hand. Hands are dealt in a pyramid formation with the left and right sides of the pyramid counting as separate three-card hands. You also get paid for your standard five-card hand.
One catch to playing this game is that you must bet 15 credits each hand on max credits. However, since the pay structure is based on bonus poker, it is one of the better variants you can play.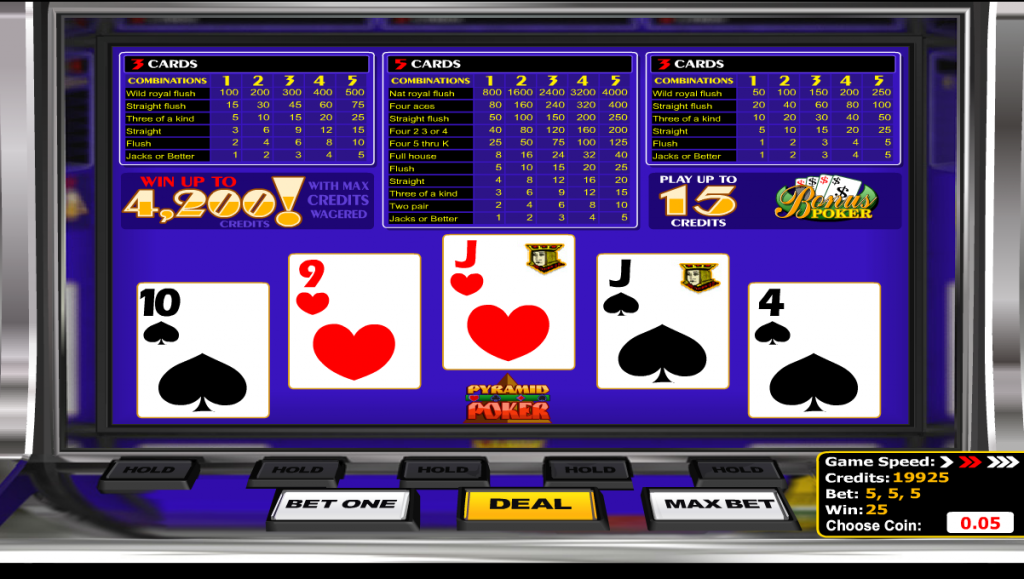 Double Double Bonus Poker
Double Double Bonus is one of the most popular forms of video poker in both live and online casinos. The primary difference in this game and other forms of video poker is that four of a kind pays out a lot better.
Four fives through kings payout 250 credits when max credits are paid. Four twos, threes, or fours pay 400. Four aces or four twos, threes, or fours with an ace kicker pays 800. The best payout on four of a kind is four aces with a two, three, or four as a kicker. It pays out 2,000 credits when max credits are paid.
Some versions of this game have a progressive jackpot for four of a kind or higher. These games generally have a generous paytable, sometimes as high as 10-7.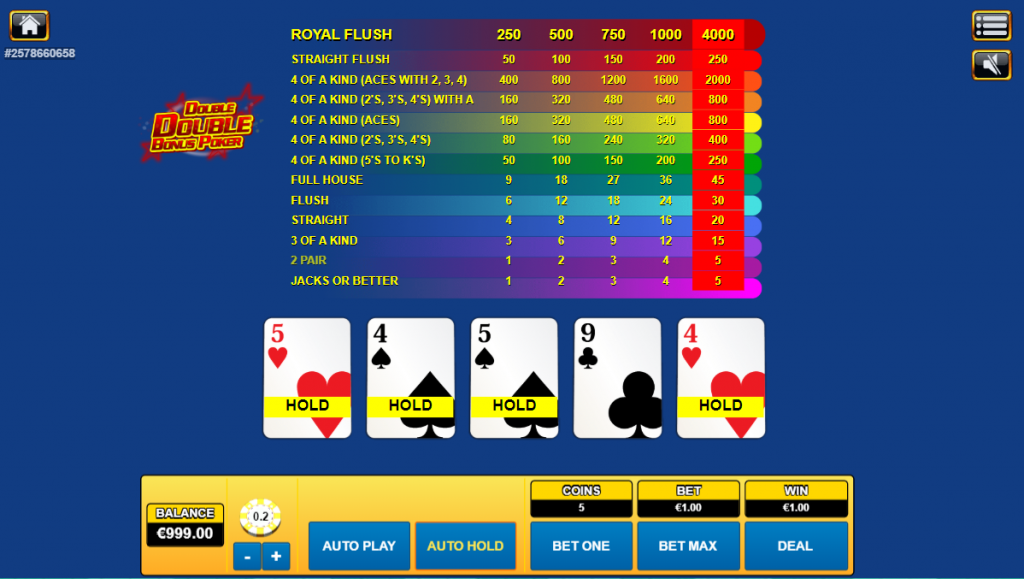 Deuces and Jokers Poker
Deuces and Jokers Poker is a common variant of Jokers Wild Video Poker you'll find at online casinos in Australia. In this game deuces and jokers are wild. The cost of having wild cards is that you do not get paid for anything lower than three of a kind.
However, there is a big payoff if you manage to get five wild cards. The top payout for this game is 10,000 credits or $2,500 on max credits at .25 per credit.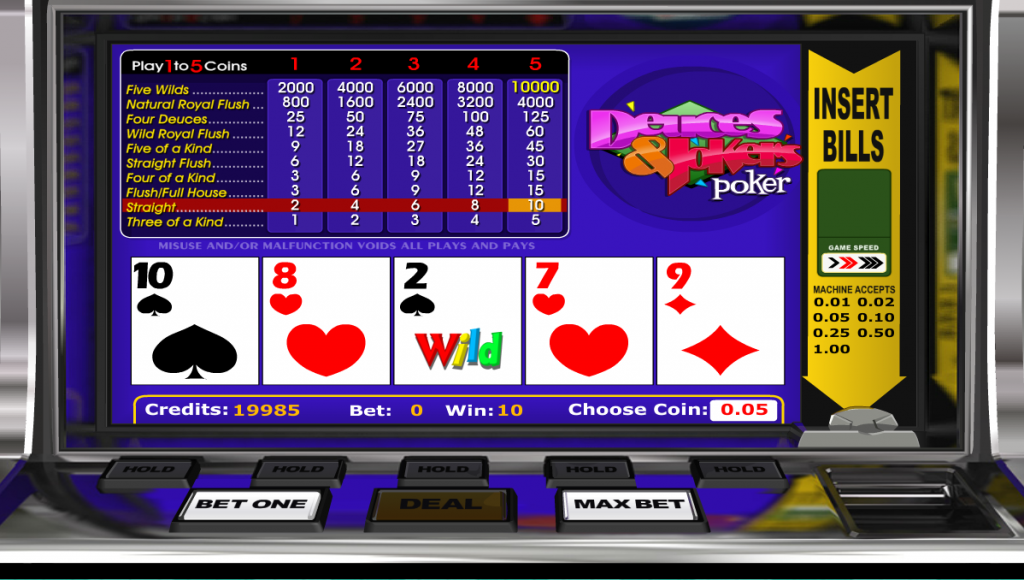 Aces and Faces
This variation of video poker offers special payouts for four of a kind involving aces or face cards. Four jacks through kings will pay 200 credits when max credits are paid. When you hit four aces at max credits, you will get 400 credits.
One reason that this variation is popular is that the payout structure is based on Bonus Poker, meaning you will double your money on two pair. You'll often find this in an 8-5 paytable.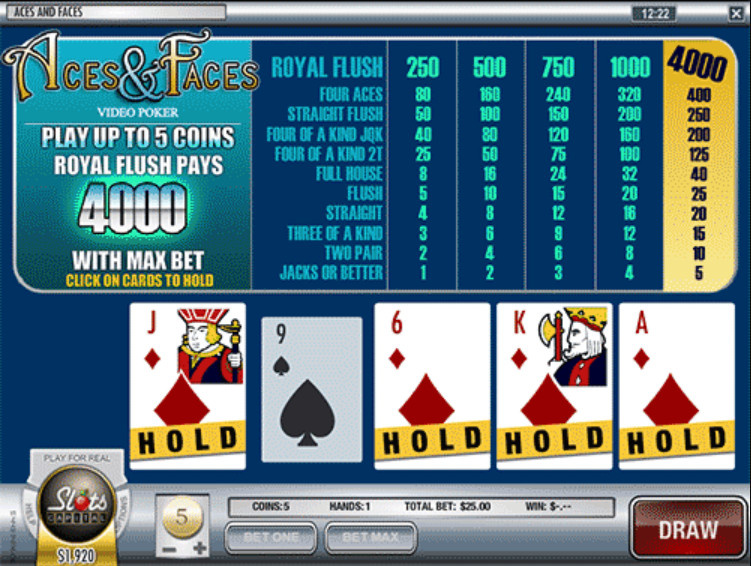 Pick'em Poker
Pick'em Poker is a bit different than most forms of video poker you're used to. Instead of being dealt a full five-card hand, you will be dealt two cards and then two stacks of three cards to pick from. When you pick the stack, the hand will play out. There are no draws in this game, so you're basically playing Five Card Stud.
Since you are not allowed to draw cards in this game, it is much harder to make hands. As such, this game pays out on a pair of nines or better. Also, every hand pays out better. For example, a pair will pay out 10 credits instead of just five. A straight will pay out 55 credits.
This game will pay out a whopping 6,000 credits when max credits are played. Many people prefer to play this game multi-handed. You can play between one and 100 hands at a time.