Online casino players love poker. The classic card game is played around the world and US online casinos have dozens of table poker variants available.
Today we will take a look at the top 5 table poker games at online casinos. These games are all simple to learn and each has its own strategy that allows you to improve on the casino house edge.
Three Card Poker
Three Card Poker is the simplest poker table game that you will find at legitimate online casinos. In this game, you are dealt three cards and then choose whether to bet or fold your hand. If you bet your hand, it will be compared to the dealer's hand.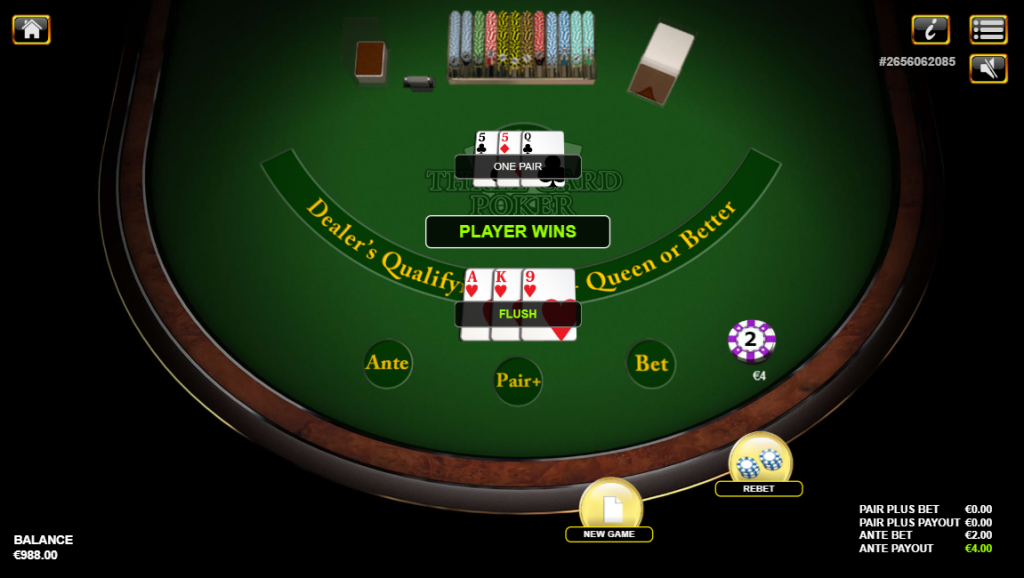 The dealer must qualify in this game. When the dealer fails to qualify, you get even money on your Ante bet and the Bet pushes. If the dealer qualifies and you win, you get even money on the Ante and paid out on the Bet based on the paytable of the game.
Side Bet City
Side Bet City is a Live Dealer poker game offered by Evolution Gaming. This game features a seven-card board like Seven Card Stud, but you are betting on potential poker hands. There is a 3-Card, 5-Card, and 7-Card poker hand. You bet on whether a particular hand will produce a winning combination. You can also bet that no hands will produce a winner.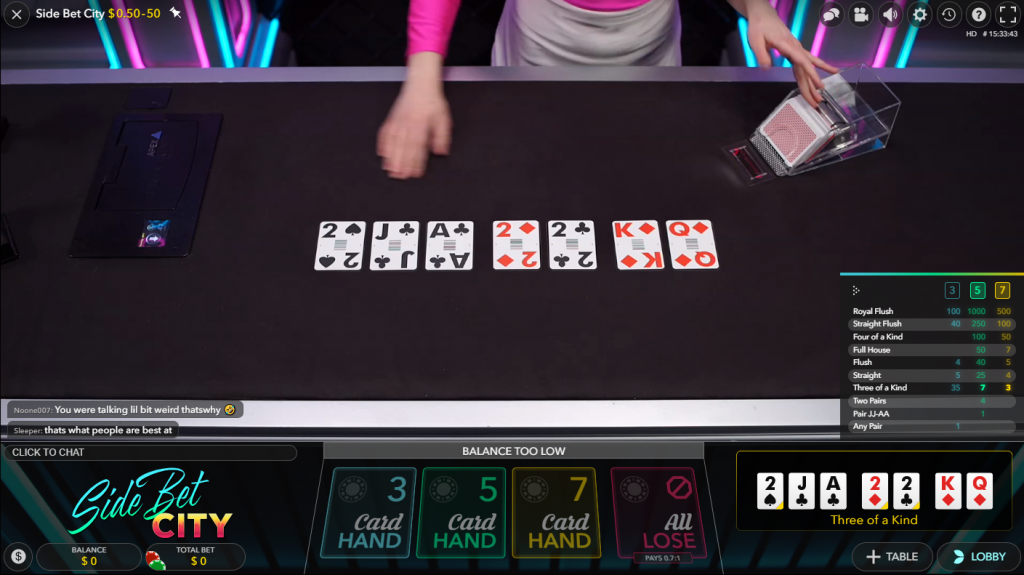 This game combines both elements of video poker along with elements of baccarat. All you have to do is place bets and the dealer takes care of the rest. When playing, the 3-Card Hand and the All Lose bets are going to be your most consistent winners.
Texas Hold'em Bonus Poker
Texas Hold'em Bonus Poker is a table game version of the most popular poker game in the world. In this game, you are betting that your hand is going to beat the dealer's hand at showdown. You can bet up to four times in this game. The only bet that you're forced to make is the Ante bet.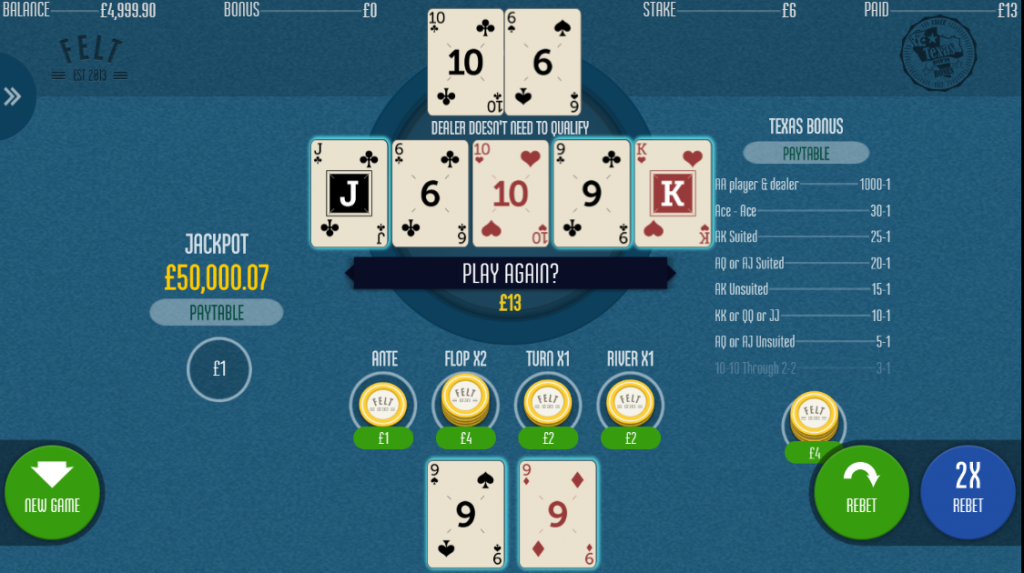 Once you place the Ante bet, you will get to play the entire hand regardless of the outcome. You can opt to bet the Flop, Turn, and River at your discretion. Generally, you will only bet the flop with a pair or a four-card draw to a flush or straight. The turn and river bets you will only make when you have at least a pair or better.
Poker Pursuit
If you like to play video poker, then you should try Poker Pursuit. This game plays like a video poker, except you don't get to exchange cards. However, the betting is done similarly to Texas Hold'em. After you Ante, you will get your first three cards.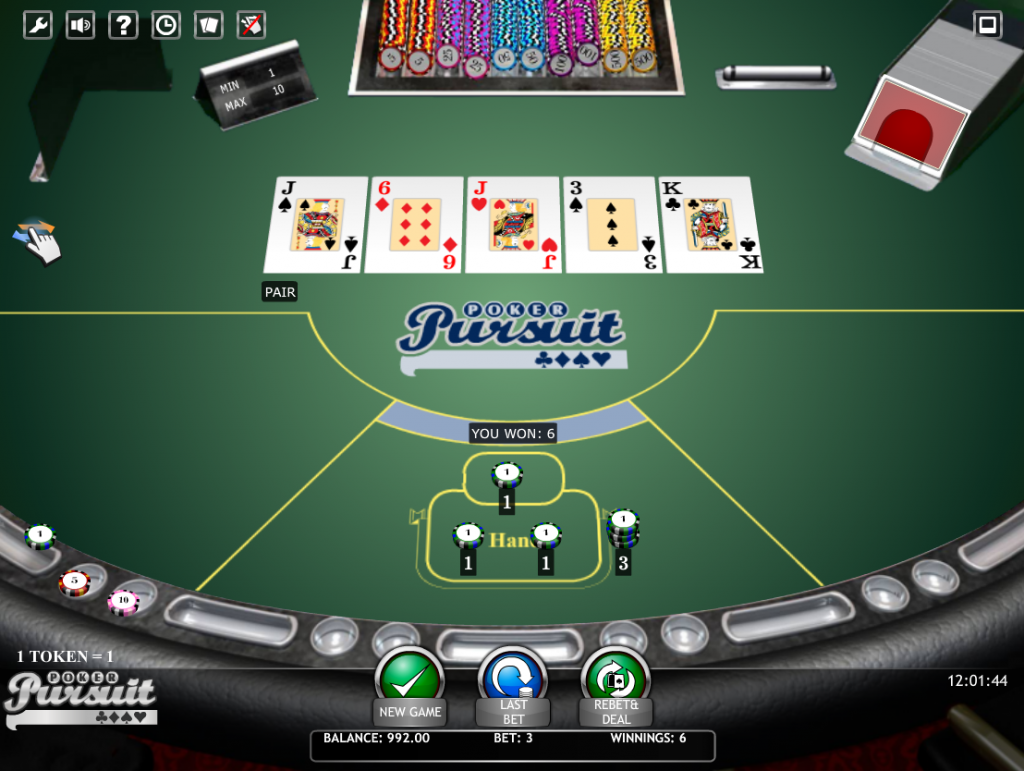 After the flop, you will bet or pass. You'll make the same decision on the turn. You can place up to three bets in total. After the river is dealt, your hand is compared to a paytable. It pays all hands from a pair of tens.
Poker3 Heads-Up Hold'em
Poker3 Heads-Up Hold'em plays a bit differently from other poker table games. You will play a hand of Texas Hold'em against another opponent who represents the dealer. However, instead of playing like a table game, it plays like a standard hand of poker.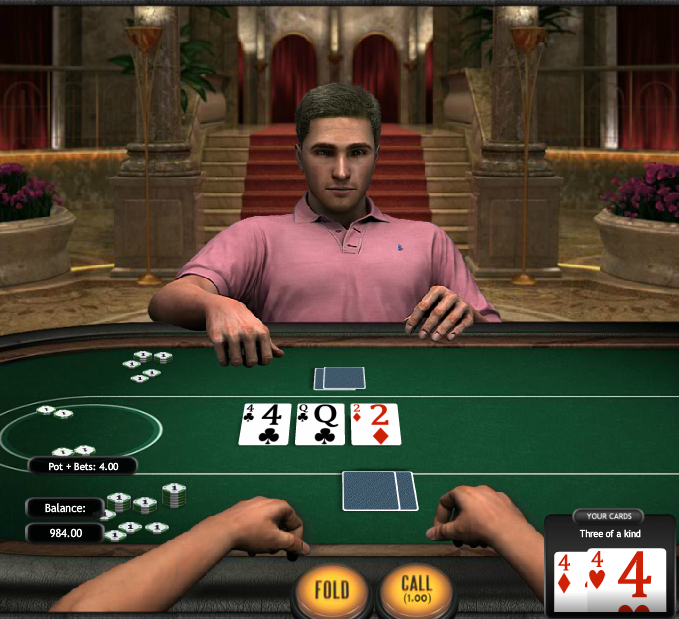 After getting cards, you will choose to bet your hand or fold. Unlike standard table poker games, the dealer gets to make the same decision. He can call your bet or fold. This happens on every street. If the hand goes to showdown, the player with the best poker hand wins the pot.
This game features multiple opponents you can choose. Each player has a different skill set. This game is similar to Limit Hold'em poker machines you see in live casinos. For regular poker players, this is going to be your best bet for a table poker game.