SugarHouse and FanDuel Dominate PA iGaming Market
What a difference a month makes. PA online casinos finally launched in July and earned a paltry $812,306 over the last two weeks of the month. As expected, August numbers were much stronger as the three sites saw revenue total jump fourfold.
Online casino revenue for the month jumped to $3.4 million for August. Online sports betting also performed well, earning $2.5 million during August.
SugarHouse Continues to Dominate – Hollywood Lagging Behind
SugarHouse Casino was the clear winning among the three PA online casinos presently operating. The company drew a solid $1.64 million in combined revenue for the month, up from just $422,796 a month prior.
SugarHouse earned $1.36 million in online slots revenue along with $285,841 from online table games. Last month, the company drew just $261,860 for slots and $160,927 for online table games.
Parx also cracked seven figures, earning $1.09 million in August. They earned $543,647 in slot revenue and $552,114 from table games. They are the only casino with a higher take from table games than slots.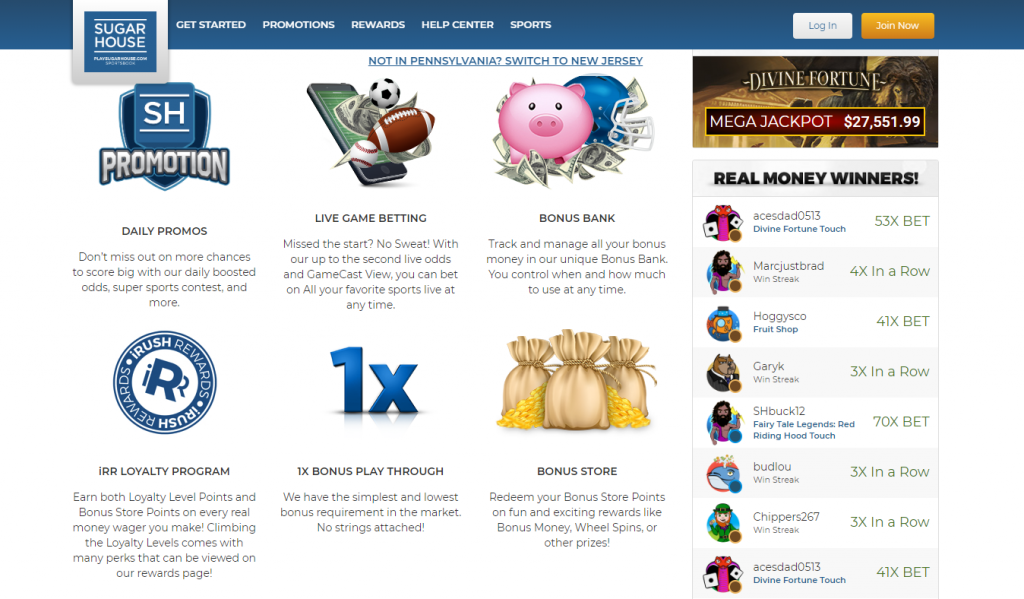 Speaking of slots, without them Hollywood Casino would be a non-factor. The casino earned $684,452 in August with $619,493 coming from slots.
The win for SugarHouse may have been even larger if not for Divine Fortune, PA's first progressive jackpot slot game. Four players hit the progressive jackpot in the game since its launch and the game has proven wildly popular amongst players.
FanDuel Dominates Sports Betting Market
Online sports betting in PA is just three months old and August revenues were the best to date with the industry pulling in $2.54 million in online revenue. Four casinos offer online sports betting, but the market is primarily dominated by FanDuel.
FanDuel is partnered with Valley Forge Casino Resort and the company drew in revenue of $2.04 million for the month off a total handle of $35.27 million. The next closest competitor, Parx Casino, drew just $500,982 in revenue.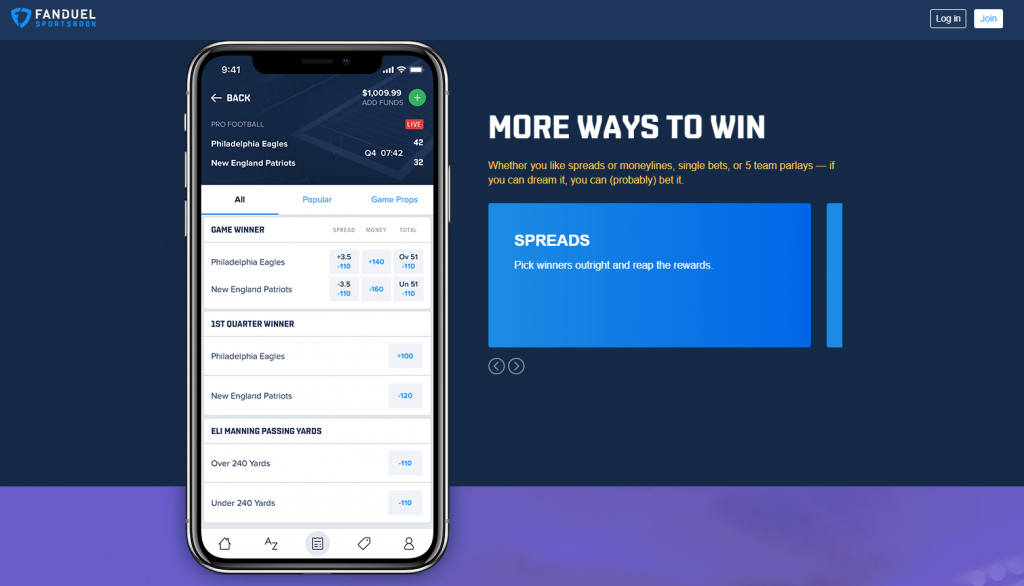 SugarHouse drew $415,290 in revenue for August. The fourth casino, Rivers Casino, actually operated in the red last month, losing $418,497. Otherwise, online sports betting revenues would have been closer to $3 million.
Online sports betting has been a huge win for Pennsylvania overall. The state drew in a total of $6.11 million in total revenue between retail and online sports betting. This means that online sports betting is generating approximately 41 percent of total revenue for the PA sports betting market.
How Will New Competition Impact Numbers
Earlier this week, we reported that Caesars and The Stars Groups are expected to soon begin operation in Pennsylvania. The first of those to launch will likely be Fox Bet which is partnered with Mount Airy Casino.
If you don't recognize the name Fox Bet, it is the rebranded version of BetStars from The Stars Group. The brand is expected to launch in the coming weeks and it could quickly make inroads. It likely will not overtake FanDuel for the top spot, but it could take a solid #2 position in the state.
Caesars sportsbook is also expected to launch in the coming weeks, partnered with Harrah's Philadelphia. It will be interesting to see whether Caesar's name will have a significant impact on revenue. Rather, we feel that the casino will have to offer something unique to the market before it will be able to play a serious contender to SugarHouse.
Of course, we are still waiting for the launch of online poker in Pennsylvania. We still don't have a date on a launch date for a single poker site in the state. For now, supporters of online gambling will have to settle for Three Card Poker or other poker table games.