PayPal to Restrict Gambling Transactions in Germany
If you're an online casino player using PayPal to make online casino deposits, we have some bad news for you. PayPal has announced that they will no longer allow their service to be used to process online gambling transactions.
This will impact the majority of online casino players in Germany, and will result in you having to use an alternative method to fund your online casino account.
German Crackdown Results in PayPal Withdrawal
The German government has recently begun cracking down on German-facing online casino sites and even targeted online payment companies that have actively worked with those websites. This has forced PayPal to take the drastic step in blocking their users from using their service of online casino deposits.
PayPal is a popular e-Wallet used by millions around the world. The service can be used for transferring money from person-to-person and to make purchases. A number of online casinos and online poker rooms accept PayPal for deposits.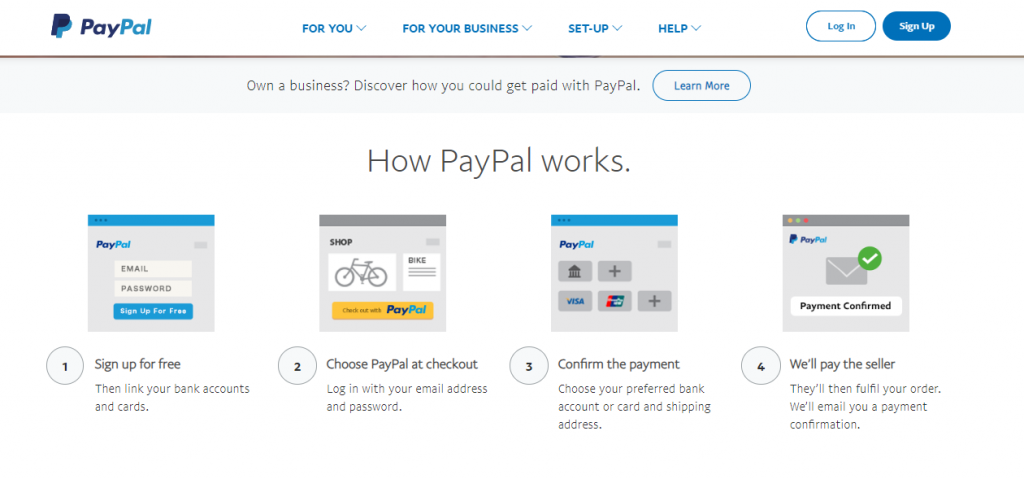 PayPal has updated its guidelines to reflect the change. Under section 9.1, also know as Prohibited activities, users cannot use PayPal, "in connection with offers that are not legal in your respective whereabouts, including some online gambling offers."
Looking further at the fine print, PayPal is putting the responsibility on the user to determine whether or not that a service is legal. In other words, claiming that you didn't know the legality of online gambling is not a sufficient excuse.
PayPal will begin enforcing these chances on October 21, 2019. Afterward, you will not be able to use PayPal to make online casino deposits.
Alternatives to Using PayPal for Online Casino Deposits
If you're presently using PayPal to fund your online casino accounts, now is the time to start looking for an alternative option. Below are some great alternatives to using PayPal to fund your account:
PaySafeCard – The PaySafeCard is a prepaid card that you can use to make online casino deposits. It works the same as a prepaid credit card but without the same regulations you see with banks. This option is best for those wishing to make smaller deposits.
ACH – Depending on your bank's regulations, you may be able to make an ACH deposit using your checking account.
Cryptocurrency – If your online casino offers an option to deposit using bitcoin or other cryptocurrencies, you should explore that option. Since you're sending the deposit from your bitcoin wallet, you don't have to worry about banks blocking your transaction.
Alternative Funding Methods – Some online casinos offer alternative methods for making online casino deposits using credit cards. Often, this requires the use of a third-party service to make the deposit. If you are unable to make a deposit using other funding sources, contact customer service for assistance.
German Crackdown Will Likely Result in Other Restrictions
You've probably noticed that several popular deposit methods were omitted from the list above. That's because they are likely to suffer the same restrictions as PayPal. Skrill, Neteller, Giropay, Click2Pay, and some credit cards are likely to be blocked in similar ways.
Germany is not the first country to force companies to enact restrictions on gambling services and they will not be the last. PayPal is also famous for restricting gambling activities, especially in the United States.
PayPal and other e-Wallet services are global companies and they have to adhere to local laws to ensure their services are still permitted. Unfortunately, online gambling does not represent enough of a market share for companies to fight back against these restrictions. As such, online casino gamblers will be forced to have to adapt if they wish to continue playing their favorite online casino games.