Some people avoid playing at US online casinos because they don't understand how to play most casino games. They believe that they have to be a casino games expert to play when the exact opposite is true.
There are many online casino games that beginners can learn quickly, giving them a chance to start winning immediately. Today we will look at the 5 best online casino games for beginners.
Baccarat
This game is super simple and involves only one decision, and that's which bet to place. You can bet whether the dealer will win the hand, the player will win the hand, or if the hands will tie. After this, you don't need to know anything at all. The dealer takes care of dealing with all cards and determining the winner.
The object of baccarat is to get as close to nine as possible. However, that doesn't really matter as the only thing you need to worry about is who will win. The optimal strategy for this game is to avoid the tie bet and to always bet the dealer, also known as the banker. Banker bets have a slight edge over player bets and will win more over the long term.
Three Card Poker
Three Card Poker is a simple game of poker played with three cards. The object is to beat the dealer. You don't have to know much about poker to play this game. All you need to know is how to bet.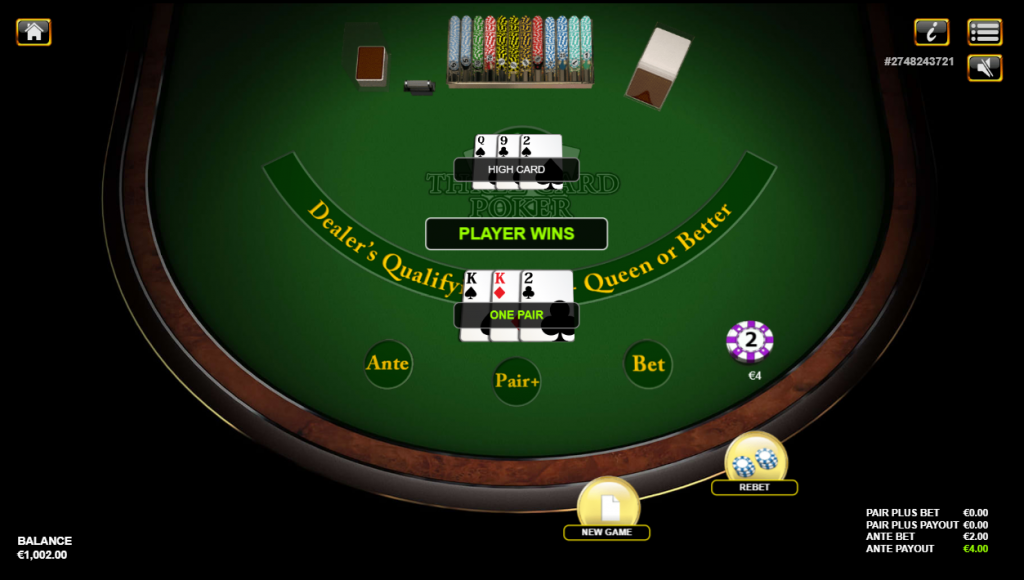 You get three cards and decide whether to bet the hand or not. If your hand is better than Q106, then you should bet. That's because the dealer must qualify with Queen-high for your Bet to pay off. When the dealer fails to qualify, your ante pays 1 to 1 and your Bet pushes If the dealer qualifies and you win, both bets pay 1 to 1.
You don't need any special strategy outside of playing Q106 or higher. Everything else is done by the game automatically.
Casino War
Casino War is the simples game you will find at an online casino. If you've ever played War as a child, you know how to play. You and the dealer get a card. The highest card win. If you tie, you can opt to go to war and get another card.
Your only action in this game is to bet. You can place a standard bet and a bet on a tie. If you bet the tie and both cards tie, you get 11 to 1 on your bet. Otherwise, you get 1 to 1 on your money.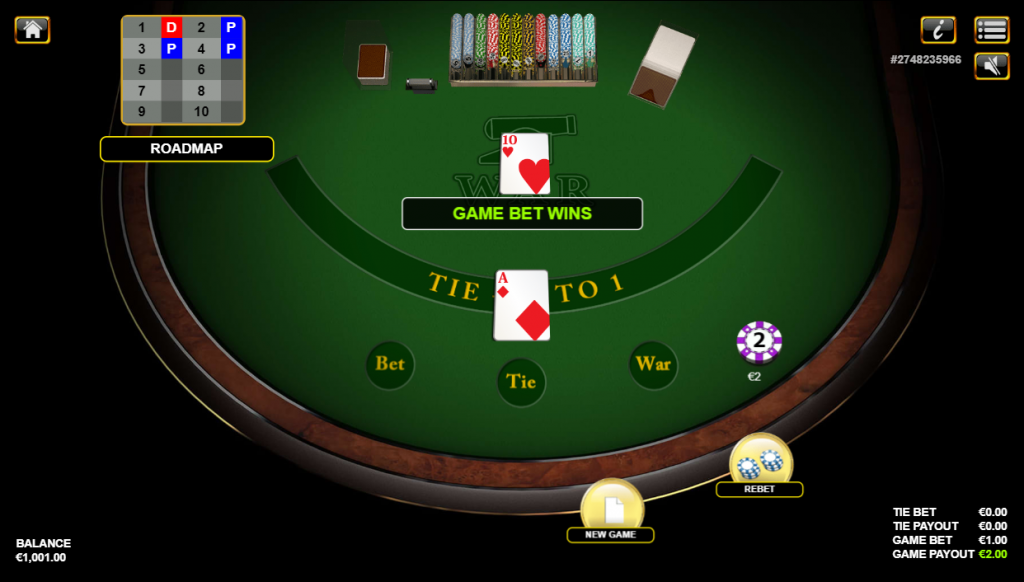 If you tie, you get an option to go to War. When you opt to go to war, your bet doubles and you and the dealer get another card. The best card wins. If you choose to surrender instead of going to War, you get 50 percent of your initial bet returned.
Your only action in this game is to bet. The dealer takes care of everything else. When playing this game, avoid the tie bet.
Poker Pursuit
Poker Pursuit is as easy to play as video poker, but you get to bet more. The object is to make the best five-card poker hand possible. The hand is dealt out similarly to Texas Hold'em. First, you are dealt a three-card flop, then the turn, and then the river.
After placing an ante bet, you get the three-card flop. You must then decide whether to play or pass. When you bet, you will place a bet equal to your ante. If you pass, you don't fold your cards. Instead, you get a fourth card which is known as the turn. You will then make the same decision on the turn.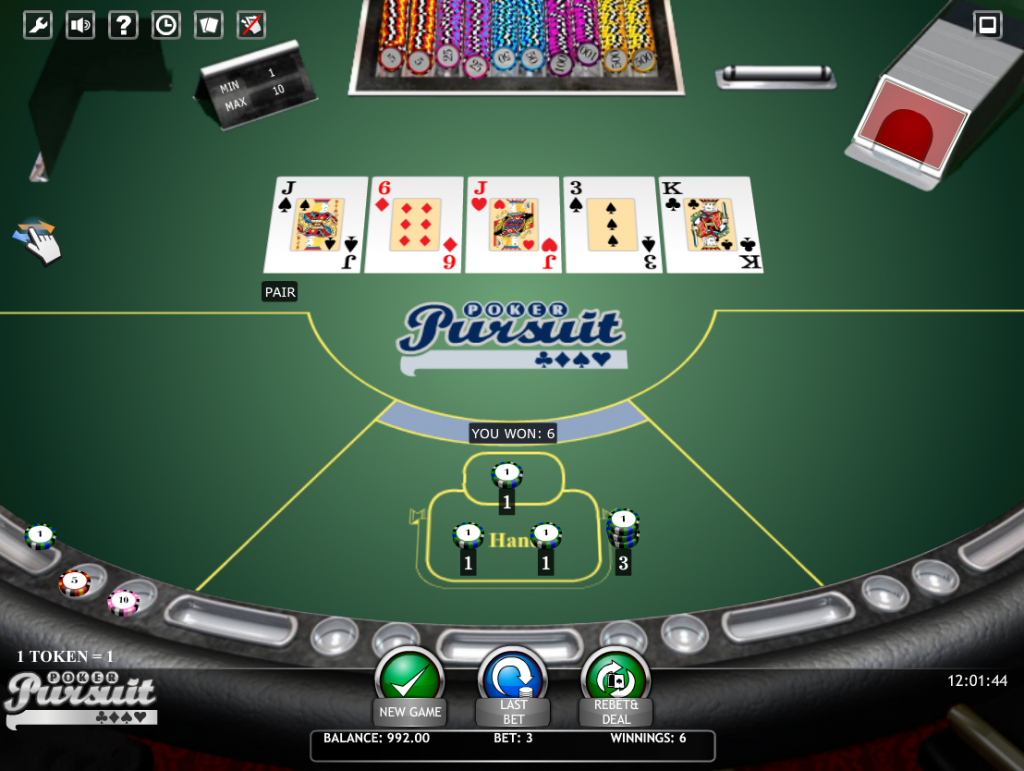 After you choose to bet or pass on the turn you will be dealt the river. At this point, your hand is compared to a payout table. Make a pair of tens or better and receive a payout.
Your only decision in this game is whether to make additional bets after the ante. This is actually pretty simple. On the flop, you will bet if you have a pair or four cards to a straight or flush. Otherwise, pass. On the turn, you will only bet if you have a pair or better. Otherwise, pass.
Red Dog
Red Dog is a straight betting game where you're betting whether the value of the third card dealt will be between the first two. For example, if the first card dealt is a jack and the second card is a four, you are betting whether the third card will be between five and ten.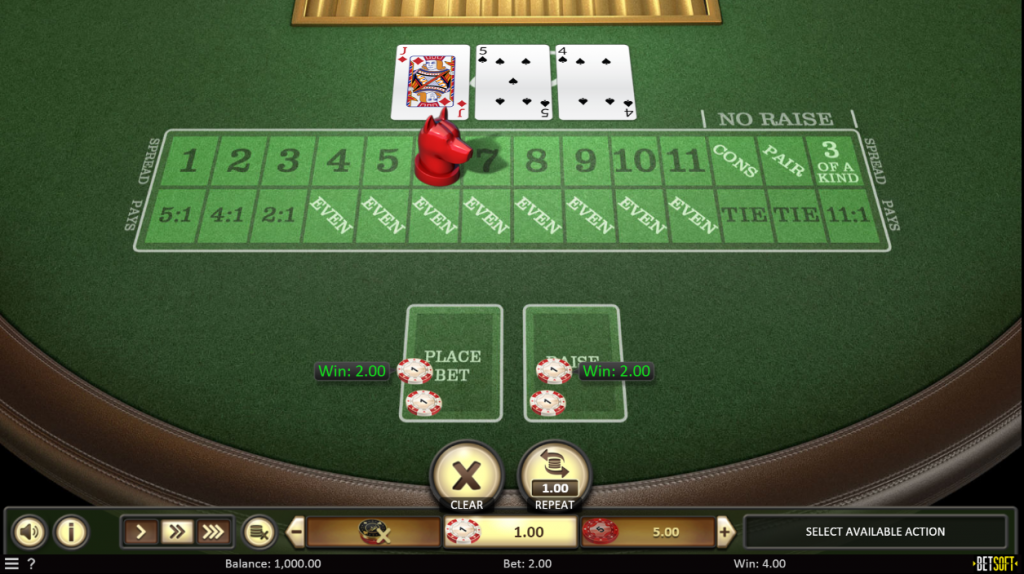 The game pays off based on a spread or the number of cards between the first two dealt. In our example, the spread is six. Spreads from 4 to 11 cards pay even money. A three-card spread pay 2 to 1, a two-card spread pays 4 to 1 and a single card spread plays 5 to 1.
This game is simple as the only decision you will make is whether to raise. Everything else is done by the dealer. The game will even tell you the spread so you don't even have to do the math.