New Jersey online casinos continue to set records. This time around, online casinos and poker rooms have combined to bring in a combined $41.1 million for September. For those keeping score, that's three months in a row that online casinos in NJ have set a new monthly record.
NJ online casinos saw an increase of 59.7 for internet gaming from the same period in 2018. Combined online casino and online poker revenue is now $339 million on the year.
Total Gaming Revenue Now $339 Million for Year
The New Jersey Division of Gaming Enforcement released totals for online casino gambling in New Jersey for September earlier this week. According to the documents, online gambling in the state has brought in a combined $41.13 million in revenue.
When you break down the figures, that's $1.63 million for online poker and $39.49 million for online casino gambling. Looking at the same period from last year, both online poker and casino gambling saw gains. Online poker is up 1.8 percent from the same period in 2018 while online casino games have seen an increase of 63.6 percent.

When you look at the overall numbers for 2019, those figures become more impressive. Online casino gambling is up 61.8 percent for a total of $322 million. Online poker is lagging a bit behind, down 2.1 percent year-over-year for a total of $16.06 million. Overall, combined online casino gambling is up 57 percent overall.
Golden Nugget Continues to Lap the Field
When looking at the monthly figures from each casino, Golden Nugget continues to dominate. During September, they brought in $15.64 million in revenue, and that's without an online poker site. The next closest casinos were Resorts with $8.92 million.
Looking at year-over-year comparisons, Hard Rock has the biggest percentage gain, jumping 189.7 percent from last year. Resorts had the next largest gain with a 160.3 percent gain in revenue from September 2018.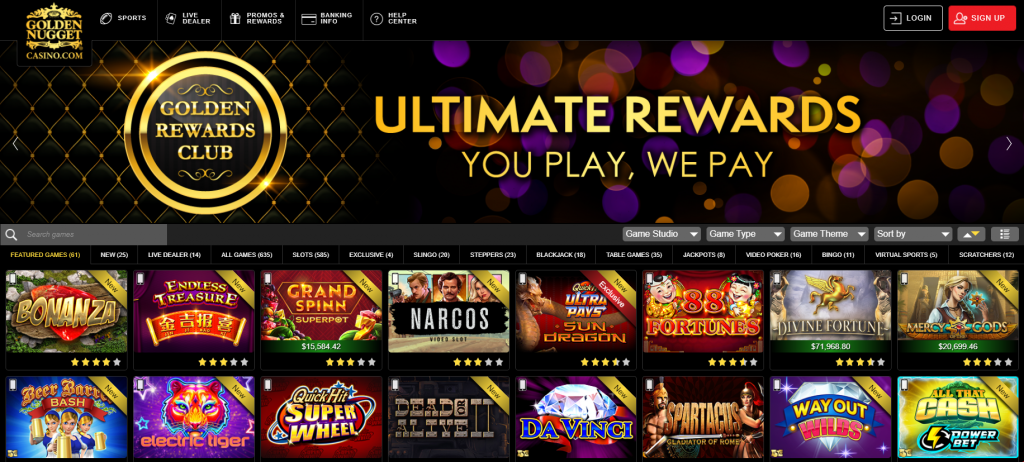 Golden Nugget was third with a 68.5 percent increase. Ocean Resort saw a 59.7 percent increase, but that's not saying much considering they only brought in $517,356 in revenue.
While most online casinos saw gains, two saw slight drops. Caesars Interactive saw a 5.1 drop from last year while Tropicana saw a 2.4 percent drop in revenue from the same period last year.
Sports Betting Sees 59.3 Percent Gain
Sports betting in New Jersey also saw huge gains in September, up 59.3 percent to $37.88 million. This was to be expected as sports betting just started late last year. The industry brought in just $40 million in 2018 while it has already earned $190.6 million through September.
The big winners for the month were Meadowlands who saw a 134.2 percent jump in revenue. Last year, they earned $7.23 million in September and this year they earned $16.93 million during the same period. Meadowlands and Monmouth Park have a restrictive license, allowing them to offer sports betting.
Online Gambling Helping Casino Industry Stay Afloat
Looking at the totals for the year, one can see the impact that online gambling has on the total bottom line for New Jersey casinos. Through September, the casino industry as a whole is showing a 7.1 percent increase from 2018. When you look closer at the numbers, you see that online gambling plays a role in that total.
Live casino gambling in New Jersey, excluding sportsbooks, is down 3.2 percent year-over-year. The 59.7 percent increase in internet gaming win helps to push the casinos back into the black. After you account for sports betting earnings, that number pushes up to the 7.8 percent figure.
New Jersey is a prime example of how online casino gambling can help to reinforce the live casino industry rather than cannibalize it. Without online gambling, the New Jersey casino industry would struggle to break even.