Next Five States to Pass Online Gambling Legislation
While sports betting regulation has exploded in the United States, only West Virginia managed to pass online gambling legislation. We feel that the opportunity is right for states to take the next step towards iGaming regulation.
Today, we take a brief look at the five states we feel are next to pass online gambling legislation. Note that most state legislatures have adjourned for the year, so any speculation is looking forward to 2020 or 2021.
Michigan
Michigan almost got there in 2018, but outgoing Governor Rick Snyder vetoed online gambling regulation in Michigan. Lawmakers have filed new legislation to regulate both online casino games and sports betting, but it has hit a bit of a snag.
New Governor Gretchen Whitmer is not happy with the current tax structure of the bill and would like to see the tax rate raised to somewhere around 40 percent. The State Treasury Department has also recommended that online slots be eliminated from the package.
Lawmakers appear willing to negotiate with the Governor, but she has yet to get the Governor to discuss the matter with them in any serious fashion. Lawmakers are currently focusing on legalizing sports betting and the deadline is closing on getting that passed for this year.
There's a path to regulation in the state, but are lawmakers willing to negotiate. We think that negotiations will resume next year and that online gambling is passed in 2020.
Kentucky
Yes, you read that correctly. The state that tried to shut down the majority of online poker sites globally may be on the way to regulating online gambling. That is if Attorney General Andy Beshear is successful in becoming Governor.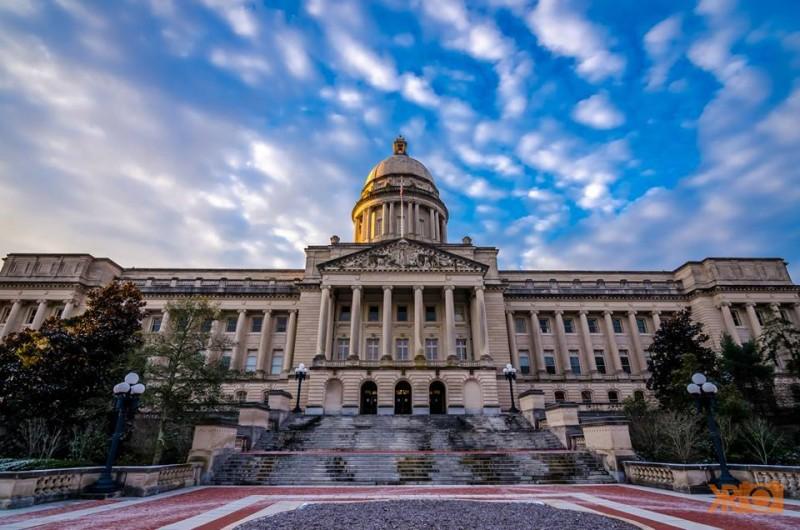 According to reports, Beshear is calling for expanded gambling to include online casinos and online poker. He has been vocal of his support of both as Attorney General, but he can flex his political muscle if he is able to win the Governorship of the state.
Beshear is taking the angle of funding the state's pension systems through tax revenue collected from iGaming. Presently, the race is a tight one with Beshear becoming a serious threat to overthrow sitting Governor Matt Bevin. If that happens, we could see the state move forward with online gambling regulation in Kentucky for 2020 or 2021.
Virginia
As a current and lifelong resident of Virginia, I never expected the state to legalize either live or casino gambling. However, lawmakers earlier this year passed SSB 1126 that will allow for live casinos and online gambling in Virginia.
Five areas are eligible for a casino under the new law. Those are Richmond, Norfolk, Bristol, Portsmouth, and Danville. Furthermore, under the definition of casino gaming, online gambling is included.
What this means is that any live casinos authorized to offer casino games will also be able to offer online casino games and online poker. The Virginia Lottery Board will be in charge of regulating online gambling.
The reason that Virginia is on this list is that the Virginia Lottery has yet to draft regulations or issue licenses. Only casinos that are authorized in their areas and approved for online gambling will be allowed to offer it. Until that time, online gambling is still considered illegal in the state.
Connecticut
A draft of a bill called the Connecticut Jobs and Revenue Act was released in late July. The bill will legalize online gambling and online sports betting in Connecticut, but a full bill has yet to be released. Under the bill, sports betting and online casino gambling would be taxed at a modest 10 percent.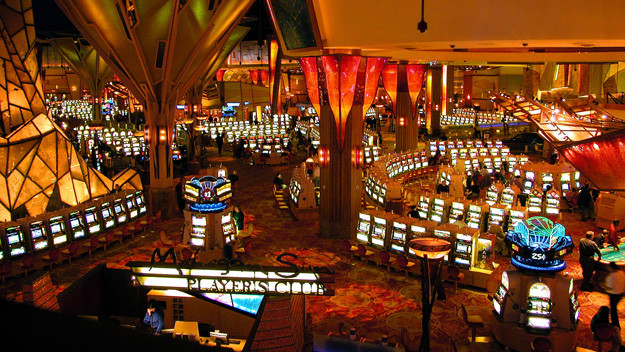 Lawmakers have been working towards getting a new tribal casino in Bridgeport and that is included in the package. The bill is being sold as a jobs and revenue package and one that lawmakers are hoping will bring in much-needed revenue for the state.
This is one of the more speculative picks as there's still a lot of work needed to make this a reality. However, we do predict that a movement towards regulation will be made sometime in 2020.
New York
Yes, we know that New York has waffled more on online gambling than a short-order cook at Waffle House. However, the NY State Gaming Commission has ordered a study on online gambling and sports betting.
Why is this a big deal? Moves like these are generally made by lawmakers and Gaming Commissions when they are looking for concrete support for expansion. This study will look at the potential of online gambling and the benefits it can bring.
If the study is a legit one as is hoped, the study should give overwhelming support for online gambling. Just look at the successes in New Jersey and other regulated stated and translate that into the Empire State.
The study is due by the end of the year and we predict lawmakers to use this study as a launching pad for online gambling legislation in 2020.