For those in the Netherlands looking forward to the launch of regulated online gambling in early 2021, we have some bad news for you. The Kansspelautoriteit (KSA) has announced that it is pushing back the launch of regulated online casinos in the Netherlands until the start of the middle of 2021.
The reason behind the delay is two-fold but is primarily being done to allow the government time to properly vet online gambling licensees. However, we can confirm that the government will not block online gambling advertisements in the regions. Some lawmakers were seeking a complete ban on gambling advertising in the country.
Online Gambling to Launch July 1, 2021
After the passage of the Remote Gambling Act, the expected launch date for legal online gambling in the Netherlands was set for January 1, 2021. However, last week this changed when Minister of Justice and Security Sander Dekker informed parliament that the RGA will not go into effect until January 1, 2021. The change in date was because the government has been working on amendments to the RGA and secondary gambling legislation.
This is important because regulatory body Kansspelautoriteit has stated they will not accept online casino applications until after the RGA goes into effect. Additionally, the KSA has revealed that vetting the applications will take about six months.
As such, the new date for the launch of regulated online gambling is now set for July 1, 2021. While this change is unfortunate for those waiting patiently to gamble online, it is understandable since both lawmakers and regulators want to make sure that they get the process right the first time.
Now Bans on Online Gambling Advertisements
If you have been following regulatory efforts in the Netherlands, you probably already know that some lawmakers are looking to block online gambling advertisements. Dekker spoke about the likelihood of these bans. He told reporters that "restricting gambling advertising is … not in itself an objective of the current Dutch gambling policy."
Dekker continued by saying that he has research that indicates that restrictions would be detrimental to the government's goal of channeling players into legal online casinos. He said that the would undermine the government's responsible gambling plans through a lack of education. Blocking online gambling ads would not alert some of those in Holland that legal alternatives exist. Those alternatives have protections for problem gamblers you might not see in offshore sites.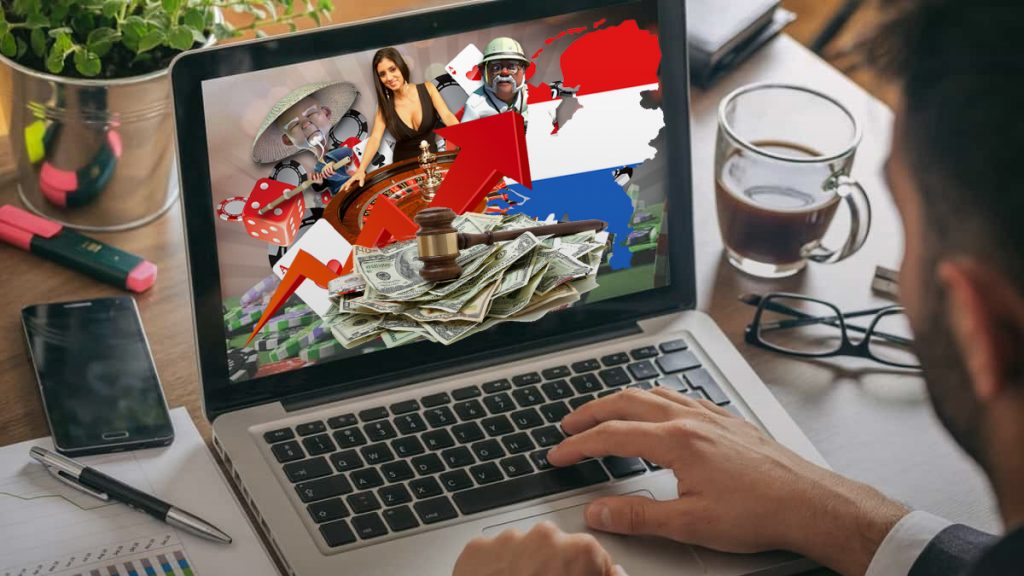 Restrictions May Be Implemented For Ads
While a ban is not in play for online gambling ads, there may be some restrictions coming in the future. Dekker spoke on the possibility of the government examining ways to strengthening current advertising policies.
For example, regulators may impose time-limits for the amount of marketing allowed on certain media. A common example would be YouTube ads that are limited in length. Also, the government may look at limiting the amount of free-play or online casino bonus offers given by a casino.
Other examples include the banning of behavioral targeting, such as ads targeted specifically at high rollers. Finally, restrictions on celebrity endorsements may be implements, especially in cases where celebrities have a strong influence on youth. Examples would be sports stars or children's TV stars. No time table was given on any potential restrictions on gambling advertising.
Restrictions on gambling advertising are nothing new and may be wise in some cases, such as celebrity endorsements. The government doesn't want to cripple casinos or prevent them from advertising their games, but they also don't want to give casinos carte blanch. That could open the door for some advertisers engaging in the exact behaviors that the RGA is seeking to prevent.