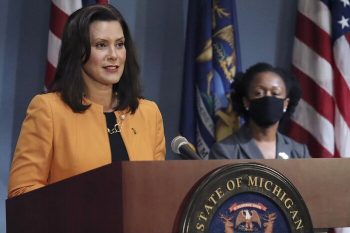 The chair of Michigan's Joint Committee on Administrative Rules (JCAR) has dropped a bombshell regarding the launch of online gambling in Michigan. He states that online gambling will launch sometime this month rather than in 2021 as predicted.
This will make Michigan the fifth US state to have legal online casinos and online poker. However, you can expect some operators to wait until 2021 to officially launch their sites.
JCAR to Approve Michigan iGaming Rules
Last week, a report from the Associated Press revealed that Michigan is almost ready to launch legal online casinos and online poker. State Senator Pete Lucido, the Chair of the Michigan Joint Committee on Administrative Rules, revealed that the committee will be waiting the remaining time they have to review Michigan iGaming regulations.
This will complete the legislative process and allow Detroit casinos and various operators to receive licensing from the state. According to Lucido, "Everybody wants to get this thing going. This is something that's long overdue at this point. It's being done in other states. We're losing opportunity costs."
The approval by the JCAR will allow online casinos to possibly open by the end of the year. That would be quite an aggressive timeline, but definitely achievable. Considering that live casinos are presently shut down in Michigan, casinos will benefit from having a mobile option. The impact of the COVID-19 pandemic is one of the reasons that the timeline was accelerated.
Some Sites May Wait Until 2021 to Launch
While it is possible that online gambling sites will launch by the end of 2020, there are some operators that may delay their launches until next year. Saginaw Chippewa Gaming Enterprises CEO Mike Bean told the AP that the company is targeting the end of 2020 for its launch of online gambling. The company has a casino in Standish and two in Mount Pleasant.
Some of the sites most likely to launch by the end of the year include BetMGM, FanDuel, and DraftKings. BetRivers and Hollywood Casino could also launch by the end of the year. However, other operators have already implied they will be waiting until 2021. Both PointsBet and Golden Nugget have targeted a Q1 2021 launch date for their online offerings.
The only way we will not see at least a few online casinos launch is if the Michigan Gaming Control Board decides that operators should launch simultaneously. If this happens, it will definitely be 2021 before online gambling launches in the state.
Will Online Poker Launch in December?
If you're an online poker fan in Michigan, don't expect a December launch. Online casinos and online sportsbooks are historically easier to launch than online casinos. If you remember, online poker did not launch immediately in Pennsylvania. It is likely that online poker will be delayed in Michigan as well.
There are a couple of reasons. The first is that online poker requires additional testing to ensure fairness and to prevent potential cheating. Next, online poker is nowhere near as profitable as online casino games. A casino that only offers a handful of online slot games and blackjack will generally be more profitable than the majority of online poker sites.
In time, we expect two to four online poker sites to launch in the state. PokerStars will likely be the first to launch with partypoker and WSOP.com following shortly thereafter. We may see the state join the interstate online poker network for WSOP.com and don't be surprised to see PokerStars network its site with New Jersey.
Expect online poker to launch sometime in Spring 2021 with at least two sites to open at launch. Until then, online poker players will have to settle for playing 3 Card Poker or other table poker games.