Maryland is looking to become the next US state to legalize sports betting According to reports, state Senator Chris West has filed a bill that would legalize sports betting at both live casinos and horse tracks in the state.
At this point, online sports betting and online casino games are not part of the bill. Lawmakers are starting off with core activities before moving on towards mobile betting solutions.
SB 58 Filed By West
According to reports, Senator Chris West has pre-filed SB 58. The bill seeks to legalize live sports betting at state casinos and state horse racetracks. West is not looking to legalize online casino games or online poker at this time. He said that the state "should walk" before it runs in regards to mobile betting.
Maryland is a referendum state, so passing the bill is just the first step. Casino gambling was made legal in Maryland through the state constitution. As such, whenever a new form of gambling needs to be approved, the process has to go through a referendum. That means that citizens must vote on whether to approve sports betting.
According to West, the state will give "serious consideration" towards legalizing sports betting this year. He is unaware of any serious opposition to the matter, making it likely that it will pass in the legislature. Whether it passes in a referendum is anyone's guess.
11 Licenses Would Be Up For Grabs
The bill in its present form doesn't provide many details. However, it is likely that there will be 11 licenses for sports betting available in Maryland. There are six live casinos and five horse tracks. Players will only have an option for live sports betting. Those wishing to play online casino games or bet on sports online must travel to Pennsylvania or play at New Jersey online casinos.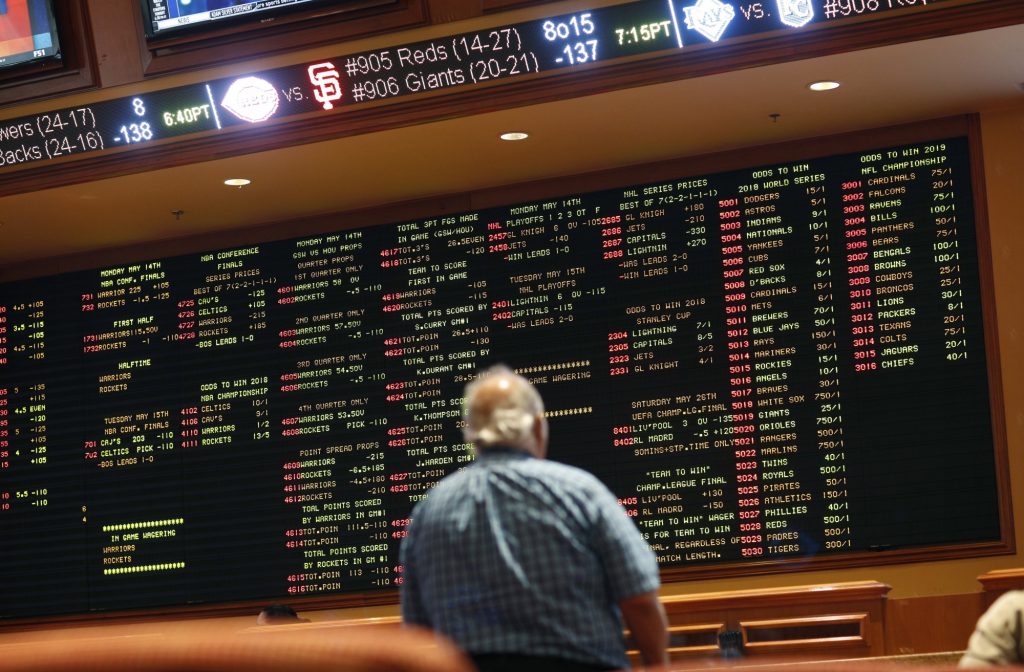 In terms of taxation, West says that a 20 percent tax rate is to be expected for sports betting. This is the same rate that live table games are taxed. Such a tax rate would give the state between $40 and $60 million in tax revenue annually. That's assuming that all potential operators offer sports betting.
Don't Expect Online Sports Betting in 2020
While online casino gambling is growing in the United States, don't expect online sports betting to become a reality in Maryland anytime soon. West's primary concern presently is getting sports betting legalized. He says that online sports betting opens "all kinds of issues" and cautions against adding it to the present bill.
West feels that adding online sports betting could kill his bill. Since the bill has to clear both the legislature and a public referendum, he wants to avoid anything that could kill the bill.
West may be prudent to avoid online gambling in 2020 due to potential legal issues surrounding the Wire Act. Presently, the DOJ is appealing their loss in federal court and if successful, online gambling and sports betting would be confined to intrastate. West could avoid future conflicts by delaying mobile betting.
Mobile Betting Could Be Visited in the Future
There's nothing that's preventing lawmakers from revisiting mobile betting in the future. If sports betting passes and becomes successful, bettors will start to clamor for mobile betting. Also, gamblers will want other options such as online blackjack, slots, and other forms of casino games.
Granted, such a change would require another referendum. As such, Maryland citizens would be looking at 2021 or 2022 before mobile betting is legalized in the state. For those in Maryland that support online gambling, take this opportunity to contact lawmakers and voice your support.

Lawmakers that know the desires of their constituents are more likely to vote favorably on this bill. Once the bill passes, make sure that you vote on the referendum to give sports betting the best shot of being legalized in Maryland.