Maine Senate Overrides Veto on Sports Betting Bill
Last month, we reported that Maine Governor Janet Mills vetoed a bill that would legalize sports betting. We stated at that time that an override of the veto was unlikely. Apparently we were wrong.
Last week, the Maine Senate voted to override Governor Mills' veto of the bill. Now, the state House will vote on whether to override the bill and make it law.
Senate Overrides 20 to 10 – Bill Moves to House
New broke from several sources last week that the Maine Senate voted 20-10 to override Gov. Mills' veto of a bill that can regulate live and online sports betting. The original bill had passed back in June of 2019 but had remained stagnant until the veto in January.
Back when she vetoed the bill, Gov. Mills stated that "I believe we need to examine the issue more clearly; better understand the evolving experiences of other states; and thoughtfully determine the best approach for Maine."
"That approach needs to balance the desire to suppress gambling activities now being conducted illegally and the need to protect youthful gamblers and those least able to absorb losses under a closely regulated scheme."
According to reports, the vote was a bipartisan effort with 15 Democrats and 5 Republicans voting to override the veto. Now the bill moves on to the state House, and they must also pass the bill by a 2/3 vote. To this point, the state legislature has not overridden any of Gov. Mill's vetoes.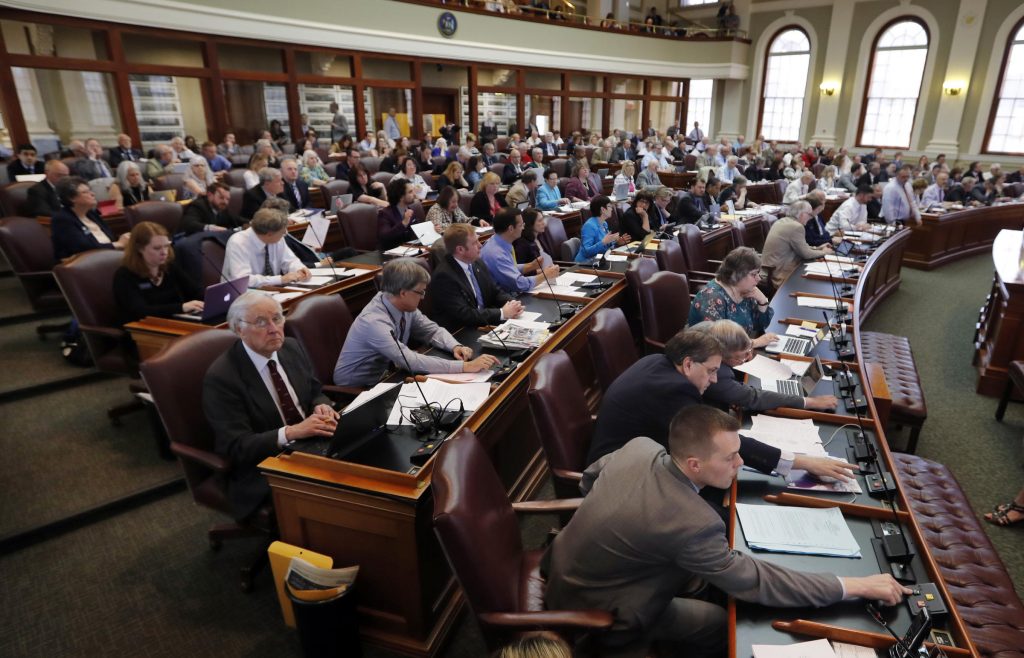 What to Expect if the Bill is Passed
Should the House vote to override the veto, live and online sports betting will be legal in Maine. Casino operators, harness racing tracks, off-track betting parlors, and Native American tribes will be eligible to apply for an operator's license.
One distinct difference between this bill and some we've seen in other states that have regulated online gambling is that online operators can operate independently of casinos. In New Jersey, Nevada, and Delaware, operators are partnered with live casinos.
There are several estimates floating around regarding how much that sports betting will be worth to Maine. The bill estimates that the state will earn around $5 million in taxes and fees. It is unclear whether they expect that immediately or if that is when the market is matured. We would estimate that to be when the market is matured.
Even if the veto is overridden, it will be a while before you can place bets on sports in Maine. Once passed, the bill doesn't become law until 90 days after the Legislature adjourns. This could be April or May. Next, regulations and rule-making have to take place and that could take several months.
Sports betting tends to go online much faster than online casino gambling. As such, we would estimate a late-2020 launch of sports betting, provided that the veto is overturned.
Better Odds For Legalization Than in January
A month ago, I predicted a veto would fail. The reasoning was two-fold. First, it is often difficult to overturn a veto as it takes two-thirds of both chambers voting. Next, this is usually viewed as a negative political move, especially for those that are in the same party as the Governor.
Next, I didn't feel that the bill offered enough to the state to warrant the attention of lawmakers. Clearly, lawmakers have more faith in this bill than expected. But the question is whether they have the votes in the house.
The bill needs 112 votes in the House to override the veto. There are 87 Democrats, and most would assume they would vote for the bill. That leaves 25 more votes. There are 56 Republicans and 5 Independents. It's is tough to see half of the Republican base switching sides to support this bill, but it is possible.
At this point, I would say that a veto is about 35 to 40 percent to happen. While not the best odds in the world, they are better than the zero percent I predicted a month ago. A vote is expected to happen sometime this week, and we will keep you updated on the outcome.