How a Joe Biden Presidency Will Impact Online Gambling Efforts in the US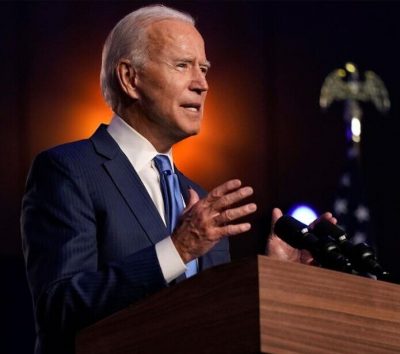 The next President of the United States will be Joe Biden. Biden won a hard-fought race against incumbent Donald Trump and will tentatively take office in January 2021. While there are larger issues that Biden will immediately work on, such as the global pandemic that's beginning to ramp up again, some believe that online gambling may be addressed by his administration.
Today, we will take a look at how a Biden presidency may impact legal online gambling in the United States and a couple of things that may happen in the short-term.
Biden Supports State-Level Legalization
Major political candidates don't generally address gambling unless they are forced to. During a campaign stop in Las Vegas earlier this year, President-elect Biden stated that he supports the court's decision that the Federal Wire Act only applies to sports betting.
This decision was huge for states hoping to move forward with online gambling legislation. States that want to open legitimate online casinos have the ability to do so. The DOJ is appealing this decision, but the passing of one of the appellate judges could slow that ruling.
What States Can Expect Next
Biden will not be in office until the end of January, assuming that legal challenges don't delay the transition of power. After he is in office, it is likely that he will appoint a new Attorney General, one that is in line with his policies rather than those of the prior administration.
When this happens, it is likely that the DOJ will drop their appeal regarding the Wire Act. Since Biden supports state's rights regarding online gambling, there's no reason to proceed with the appeal.
Something else that may happen is the DOJ issues a new opinion on the Wire Act that reaffirms that the Wire Act only applies to sports betting. While redundant, don't put it past the government to waste time issuing opinions that aren't necessary.
Expect to See Online Gambling Legislation Advance in 2021
Now that it is likely that the Wire Act matter will be resolved in the favor of states, this opens the doors for states to move forward with new gambling legislation. Some states have put off votes or ignored the issue entirely while awaiting the Wire Act appeal.
What we should see is several states move forward with bills to legalize online casinos and online poker. This is in addition to additional bills to regulate sports betting. We anticipate from 6 to 10 states to move forward with online gambling bills in 2021.
We may also see Pennsylvania start making moves to join the interstate online poker network, or at least legalize that path. Pennsylvania has structured its iGaming regulations to comply with the DOJ's Wire Act interpretation. Now that the DOJ interpretation is likely to be invalidated, PA can pursue interstate opportunities.
What We Will Not See
Some people still believe that a Biden administration will legalize online gambling nationwide. While such an outcome would be amazing, it's not happening. For starters, Democrats do not control all of Congress and it is unlikely that there will be enough votes in the House to advance a bill. Also, since Biden supports state's rights regarding online gambling, there's no reason to pursue a national bill.
Next, while we will see more states explore the issue of iGaming regulation, don't expect a corresponding explosion of successful votes. Casino gambling is still a sensitive topic in some states and sports betting has proven to be the sexy choice by states.
What we will likely see is continued slow growth for online gambling with states that legalize sports betting being likely candidates to legalize other forms of gambling. So no, a Biden presidency will not see the country suddenly become an online gambling haven. However, it will make it easier for states to explore that option.