We've provided tips in the past on the best ways to maximize profits at online casinos. However, avoiding mistakes and pitfalls of casino gambling is also important to minimize losses.
Unfortunately, online casino players make critical mistakes that result in huge losses. Some don't even consider the consequences of their actions on their bankroll. Today, we present you with five ways you can guarantee a losing session at online casinos. Knowing these traps in advance will help you avoid them.
Play Games You Don't Understand
Online casinos offer you the opportunity to play a larger selection of online casino games than you would in a live casino. This often means you will run across games you've never heard of before and some players make the mistake of trying to play these games without understanding the rules.
For example, if you don't understand the qualification rule for Three Card Vegas Rummy or other games, you may choose to continue with hands that will never win. In blackjack, failing to understand how to properly split pairs will often result in donating money to the casino.
There are plenty of websites, including this one, that offers information on how to play the various games at online casinos. Review the rules of your game before playing. You can also practice games using free play casino games.
Play Without a Strategy
While some games such as Casino War do not require you play using strategy, many online table games are best played using at least a basic strategy. For games like blackjack, you can significantly reduce the house edge by playing basic strategy. Playing without a strategy in some cases will double the casino edge against you.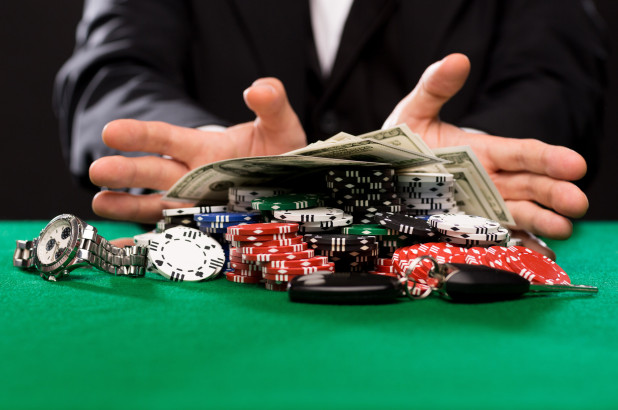 Games such as Video Poker offer you the chance to turn the odds into your favor through a perfect strategy. If anything, playing at least a basic strategy will allow you to play longer at the tables.
Play Side Bets at Online Casinos
Examples of side bets include betting on whether you will be dealt a pair in Three Card Poker or placing a jackpot bet on Progressive Caribbean Stud. These bets pay off infrequently and generally, they only serve to drain your stack.
If you look at the house edge of most side bets, they range from 8 percent to nearly 20 percent. You'll get better odds when playing online slots than playing side bets.
Play While Distracted or Upset
Life gets into the way of everything we do at times, and that includes gambling online. The distractions may be something simple such as problems at work or something significant such as a recent break-up.
The problem is that some players will start gambling online to try and escape their problems, and this is a bad bet. When you play distracted or upset, you generally don't make the best decisions. This leads to a losing streak, which can worsen your mood and may lead to further losses.
Online casino players have found themselves losing some or all of their bankroll while playing distracted and this is one of the top reasons players lose online.
Play While Intoxicated or Stoned
While there is nothing wrong with enjoying a couple of drinks while playing casino games, you need to do so in moderation. Once you start getting buzzed, your cognitive abilities decrease. You start making bad plays and then end up losing more money at the tables.
The same holds true for those that play casino games while using drugs. Most drugs have a negative impact on your decision making. Worse still, your inhibitions are eliminated and you end up not caring about how much you win or lose.
One of the worst parts about playing intoxicated or stoned is that you can do so and not remember it the next day. We've all heard stories from friends about waking up the next morning after a night of drinking and not remembering most of what went on.
Imagine going online to play at an online casino, getting intoxicated, and losing your entire bankroll and not remember how you did it. The best option is to play sober.