New Jersey is the king of regulated online gambling in the United States. It is easily the most successful state with online gambling and over the past few days, the state has seen further expansion.
On Monday, GAN announced the launch of Parx Casino in New Jersey. Parx Casino will offer online casino gaming in the state similar to what it has in Pennsylvania. Meanwhile, Fox Bet has added online casino games to its sports betting app.
GAN Launched Parx Casino in New Jersey
The New Jersey online casino market expanded once again over the weekend as GAN announced the launch of Parx Casino. GAN presently operates Parx Casino online in Pennsylvania and has been running a social media version of the website in New Jersey.
According to a press release from GAN, the site officially launched on October 5th following a three-day soft launch. Greenwood Gaming & Entertainment is the parent company of Parx Casino and this will be the second regulated market that Parx Casino will operate in.
Greenwood Gaming & Entertainment CEO John Dixon spoke on the deal, stating, "GAN has now ably demonstrated it abilities to serve our business needs in multiple States which aligns with the cross-border nature of our existing retail gaming customer base. GAN's launch in New Jersey was a case study in on-time delivery and professional excellence and will enable our patrons to gamble online in either Pennsylvania or New Jersey, as they wish."
GAN CEO Dermot Smurfit also spoke on the deal, commenting, "Launching the largest casino in Pennsylvania online has now logically extended across the border into New Jersey, extending their reach into New Jersey's fast-growing and established Internet gambling market. This represents an incremental revenue opportunity for GAN and is a logical extension of our technology infrastructure to serve Parx Casino patrons who routinely cross the invisible border between these two populous States."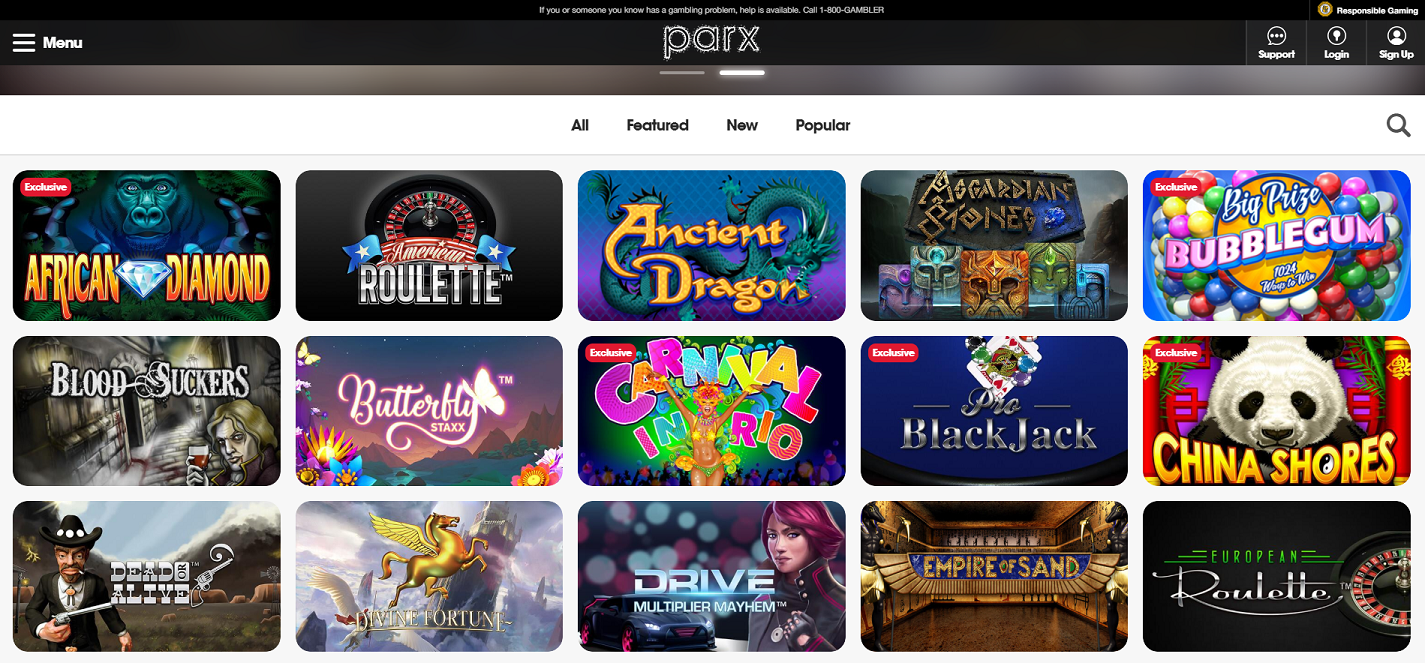 Currently, Parx Casino will only offer internet gaming in the state and Parx Casino patrons will be able to use their Reward Card at the casino in order to further boost their points. Note, to play at Parx Casino NJ, you must be physically located in the state.
Fox Bet NJ Now Offering Casino Games
On Friday, users of the Fox Bet sports betting app in New Jersey were required to update their app. After the update, the app now includes access to PokerStars Casino. This addition is nothing new for sports betting apps in the state as both FanDuel and DraftKings have online casino games in their app.
What makes this move so special is the partnership involved. Fox Sports and The Stars Group formed a partnership earlier this year. When that happened, it was assumed that it would be an entirely sports betting driven partnership. This new change could be a way of Fox Sports trying to normalize online casino gambling in the United States.
Fox Sports is a nationwide brand and the optics on this will be interesting. News organizations, including Fox, will undoubtedly run with this story at some point. Will the reporting be "Fair and Balanced" like Fox News claims or will it stick to the old, tired narrative given by anti-gambling pundits.
If anything, this pairing will give users of the Fox Bet app easier access to online casino gambling. Fox Bet will certainly offer promotions to help promote this new feature to make it more appealing to bettors.
Think back to the early 2000s when poker was still seen as seedy and a backroom activity. TV and tournament poker helped to improve the image to the point where it is much more socially acceptable. The partnership between The Stars Group and Fox Bet can do the same for sports betting and online casino gambling in the future.