Five Popular Blackjack Variants You Should Play
While Blackjack is easily the most popular card game at online casinos, it can become boring after a while. Many online casino players like to play a variety of games, and fortunately, there are dozens of blackjack variants that you can try.
Today we will take a look at five blackjack variants that all online casino players should try. Most of these games are offered exclusively at online casinos.
Blackjack Switch
Most of us have played hands where we wished we could swap our second card for a better one. In Blackjack Switch you have that ability. The game plays a bit differently as you play two hands against a single dealer hand. After the deal, you can choose to swap the second card of both hands and continue playing.
This game is pretty simple to play but there are a couple of rule differences. First, all blackjacks pay even money rather than 3 to 2. Also, if the dealer has 22, then all player hands push except for a dealt blackjack.
Blackjack Switch is played at live and online casinos and some rules may vary, such as whether a player may double down after splitting a pair. Check for these additional rules at your online casino before playing.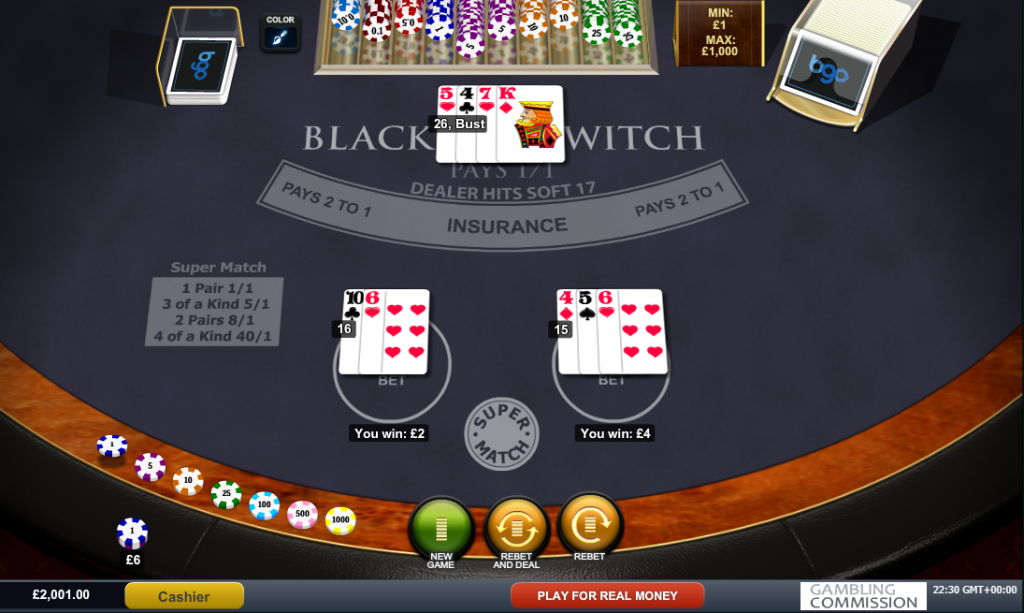 Blackjack Surrender
Blackjack Surrender is as simple as the title suggests. The game is standard blackjack, but after the deal, you can opt to surrender your hand rather than hit or stand. If you surrender your hand, you will receive half of your bet back to your stack.
If you are well versed in blackjack strategy, then this is a game that can help you reduce your losses. For those new to the game or play too tightly, pick another variant.
Super 7 Blackjack
Super 7 Blackjack is a standard version of the game but with a special side bet known as the Super 7s. If you place this bet and your first card is a 7, you get 3 to 1 on your Super 7s bet. If the first two cards are sevens, you get 50 to 1 on your bet.

Should you catch lucky and catch three sevens in a row, you get a massive 500 to 1 on your Super 7s bet. While we don't normally advocate side bets, this is one of the better ones you'll find.
Perfect Pairs
Perfect Pairs is another blackjack variant with a side bet that's popular at online casinos. With this game, you can make a side bet that's paid off when you are dealt a pair. The payouts for hitting the side bet vary based on the casino you're playing at but there is a baseline payout you can look for.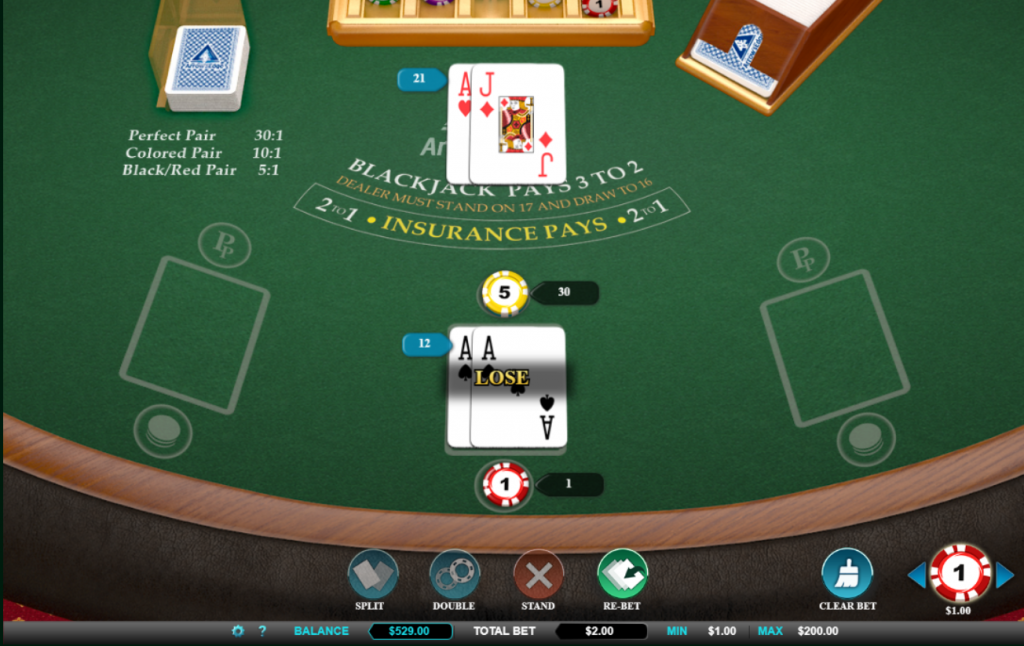 For an offsuit pair, such as jack of hearts and jack of spades, the payout is 5 to 1. For colored pairs, such as two red kings, you get 10 to 1. If you get the perfect pair, meaning one of the same suit, then you get 30 to 1.
21 Burn Blackjack
21 Burn Blackjack is almost exactly like standard blackjack, except you get a third card face down. After the deal, you can choose to hit, stand, double, or burn. If you choose to Burn, you will put up a bet equal to half of your initial bet and your second card will be replaced with the down card.
This game has a special bonus for the burn bet. If your down card is the ace of spades, you get 7 to 1 on your burn bet. One difference in the standard rules is that blackjack only pays even money.