Donald Trumps Administration Tried To Halt Online Gambling However New Ruling May Have Just Halted Their Plans
Judge Halts Trump Administration's Online Gambling Ban with New Ruling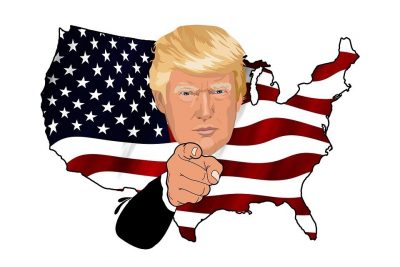 It was only 8 months ago when the Trump administration intended to crackdown on online lotteries, claiming that the law that prevents betting through a wire transmission should also be applicable and imposed on online gambling. However, the enforcement of these assertions has been halted due to a recent court verdict in the New Hampshire courts that allow the continuation of states online lottery services to proceed.
This verdict is the just one of the latest in a slew of back and forth squabbles over a law that was sanctioned decades ago. The struggle between state and federal legislators and the Trump Administration threatens the future of not only online lotteries but also other forms of internet gambling activities such as poker and casino games such as slots and table games as wells as sports betting that are playable on smartphones and PCs.
Why the DOJ Banned Online Gambling?
The Act causing all of this commotion is the Interstate Wire Act of 1961 (See? Decades ago), which prohibits any "bets and wagers" to be transmitted over wires. There is an application conflict as some people, especially those in Trumps White House argue that the provisions of this law apply to online gambling of all types and not just sports betting wagers. The administration took this standing through a memo released in November of 2018 which explicitly stated that while the Wire Transfer Act is not the prototype for artful drafting, they believe that the words concluded within the Act are clear in that all bot one of the limitations imposed go beyond sports betting.
Unfortunately for the US Department of Justice, New Hampshire's new ruling in the U.S. District Court states that the Interstate Wire Act applies only to those activities directly associated with the act of "sports betting/gambling" which was the conclusion reached by the Justice Department during the Obama administration. The ruling was been coined by analysts as perhaps the "greatest litigation win" for those states, more specifically New Jersey, Delaware and Nevada that have made online poker legal.
The decision by New Hampshire's courts prompted the Justice Department to release a new memo, instructing prosecutors to hold-off on enforcing the provisions for the remainder of 2019.
What exactly makes this the "greatest litigation win"?
So, how exactly does this new ruling affect the Trump Administrations plans for online gambling? In January of 2019 WAPO reported that one of the key oppositions of online gambling being legalized is Sheldon Adelson who is a "GOP mammoth donor". He has contributed approximately $20 million in funds to Donald Trumps Presidency campaign. Adelson seems to suffer from moral insomnia, claiming that he is opposed to online gambling on the grounds of morality; in the same breath he is also a billionaire who acquired the bulk of his wealth from his investments in casinos.
Perhaps the reason for his strong opposition and lobbying against online gambling is that is threatens his bank accounts as it is common knowledge that online gambling is set to take over a large chunk of brick and mortar casino's market – something Adelson is clearly concerned about.
The New Hampshire ruling puts a hole in the White House's plans to try and impose the Federal Wire Act on online gambling. For supporters of online gambling this news means that state laws on online gambling can remain protected.
Legal Online Gambling in the United States
In fact, just earlier this month a Michigan casino player won $3-million while playing a lottery online with another in Arizona winning $100,000. The new ruling also protects Pennsylvania's state ruling which passed a law legalizing online casino games and the Pennsylvania Gaming Control Boards decision to go live on July 15th.
Regardless of the position, you hold there is absolutely no denying that online gambling and sports betting is indeed the future. Unfortunately, for American law makers, they will eventually have to come to the table and play, especially if the country wishes to move money out of the pockets of the already wealthy and spreading it across states, so it can get to those who need it. It seems one way or another gambling law in America continues to be a heated discussion filled with nuance and complexity.
For now, however, a federal judge has spoken and at least until 2020. Legal online gambling in the US lives to fight another 6 months.