All legitimate online casinos offer deposit bonuses. These bonuses reward you for funding your casino account and give you an incentive to keep playing. Many people just pick the first bonus that looks good and makes their deposit. This is a bad idea.
Today, we will give you five things to consider before selecting an online casino bonus. This applies to the majority of real money online casinos.
Read the Fine Print of Casino Bonuses
Before you sign up for any online casino bonus, check the fine print of that bonus. There are a few things you need to look for. First, look for the playthrough rate. This is the number of times you have to wager your deposit before you can cash out your bonus. Often, you're going to wager your bonus 30 to 40 times before you can cash out.
Next, look at the wagering requirements. This tells you how much of each bet will contribute towards the playthrough. For example, slots generally contribute 100% where games like blackjack may only contribute 10%. The more a game contributes, the fast you can clear the bonus.
Be careful of any bonuses that require you to clear both your deposit and your bonus cash. If you deposit $20 and get a 100% bonus, you will have to clear $40 times the playthrough instead of $20.
Choose Slot Bonuses Over Table Games Bonuses
If a casino offers separate bonuses for slots and table games, choose the slot bonus. That's because most online casinos offer a 100% playthrough rate for slot games. There are exceptions to this rule, but most slots will contribute 100%.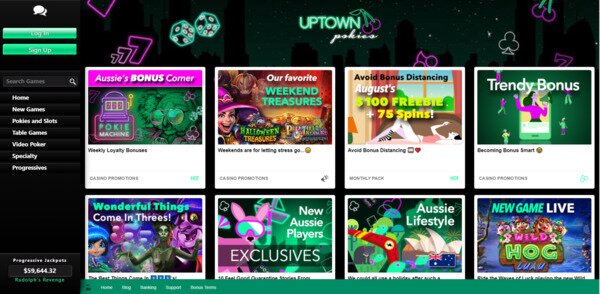 Adversely, table games will contribute anywhere from 5% to 50% of each bet towards the playthrough. Many games, such as craps or bingo, don't contribute anything at all. It will take you much longer to clear a bonus with table games than slots.
Choose Free Spins Over Bonus Cash
If you have the option between redeeming a free spins bonus or getting bonus cash, pick the free spins. The reason behind this is that the playthrough is much lower than bonus cash. For example, if you get 20 free spins on Dr. Acula, the playthrough on any winnings may be as low as 5x. Generally, the playthrough is between 10x and 20x your winnings.
The playthrough on free spins is always based on winnings in those spins. Go on a lucky streak and you can potentially clear the playthrough in a single setting.
Choose Bitcoin Bonuses Over Fiat Bonuses
If you plan on depositing at an online casino using Bitcoin or other cryptocurrencies, check to see if that site has any Bitcoin bonuses. If they do, those bonuses will generally prove more lucrative. For example, a casino may give a 100% match on credit card deposits but offer 200% or even 300% on Bitcoin deposits.
Crypto deposits generally do not have a higher playthrough than fiat deposits, so you will get more bonus cash to play with by using Bitcoin.
Avoid Casino Bonuses When Appropriate
There are times where your best option is to skip an online casino bonus. For example, if you are an infrequent player, a bonus may not be for you. Most bonuses require you to clear them within a week. If you play once every couple of weeks, a bonus is a waste of time.
If you play higher stakes, the majority of online casino bonuses will not be for you. Most bonuses have a cap on how much you can wager. If you normally bet $10 to $25 per spin in slots, most deposit bonuses will not work because they are capped at $5 per bet.
Finally, if you are someone that likes to hit and run, online casino bonuses are not for you. Hit and run mean that you play until you make a nice win, and then you cash out. For example, you deposit $50 and hit a Royal Flush on .25 video poker. That hand pays $1,000. If you play with a bonus, you may not be able to cash out until you play out your bonus or until it expires.