A nightmare scenario for fans of online gambling happened in Cambodia last week. According to reports from Reuters and other news services, the government of Cambodia will stop issuing online gambling licenses and has banned online gambling in all forms.
The government made this move as a way to restore social order and to stop the influx of criminal activity that has used online gambling for money laundering. If there is a silver lining to this news, it is that China has increased its investment into live casino gambling in the country as a result of this move.
Cambodia Bans Online Gambling to Stop Criminal Activity
Last Sunday, Cambodian Prime Minister Hun Sen signed a decree banning online gambling in the country. In reports, he stated that "The Royal Government of Cambodia will stop the issuance of online gambling policy and licenses, both within and outside of the Kingdom of Cambodia, from the date of signing this directive."
This move was made in response to the increase in criminal activity in Cambodia. According to Sen, criminal elements had "taken refuge in the form of this gambling to cheat and extort money from victims, domestic and abroad, which affect the security, public order and social order."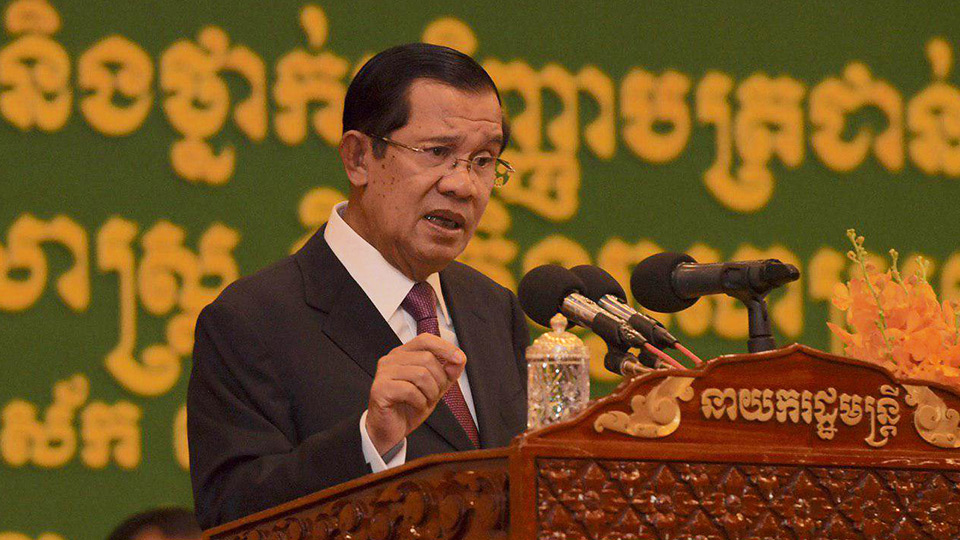 We know what you're thinking. This sounds like tactics used by anti-gambling groups in the United States to block online gambling legislation. The difference is that the Cambodian government has been actively cracking down on real threats in the country.
Last week, authorities in Sihanoukville arrested 127 Chinese nationals on charges of running an illegal gambling ring and extortion charges.
Existing Legal Operators to Run Until the End of Their Contracts
Under the new ban, companies presently licensed to offer online gambling in Cambodia may continue to do so until their license expires. Afterward, they will not be granted a new license and must withdraw from the country.
Afterward, only illegal offshore online gambling operations will be accessible to Cambodians. However, don't be surprised if government officials force internet operators in Cambodia to enact stricter controls to block online gambling sites similar to what we've seen in China and other countries that block online gambling.
Move Sparked by Increased Investment By China
When it boils down to it, a lot of moves made by governments stem around money and it appears that this is partially the case here. According to reports, the move by Cambodia to ban online gambling has resulted in increased investment from China into live gambling operations in Cambodia.
China has been pressuring Cambodia to make this move as they are often against cross-border online gambling operations. Most live casinos in Cambodia are at least partially funded by Chinese investors. There are over 150 live gambling facilities in Cambodia.
Part of the popularity behind live gambling in the country is due to gambling bans in Vietnam, Thailand, and Myanmar. Also, most of China bans gambling as well. As such, those wanting to legally gamble in those regions have to go to Macau or Cambodia.
Don't Be Surprised to See This Used by Anti-Gambling Groups in the United States
While an online gambling ban in Cambodia is not going to have much of an impact on gambling operation in the United States, it will likely be used as fodder for anti-gambling groups. Those groups look to stop the expansion of iGaming in the country and will point to this ban as evidence of the impact of criminal activity on gambling.
The difference is that the regulation of online casino games in the United States is much more robust than that in Cambodia and it is much more difficult for criminal activity to thrive here as it does in other countries. Regardless, we expect to see the Cambodian ban be a regular part of anti-gambling rhetoric in the future.