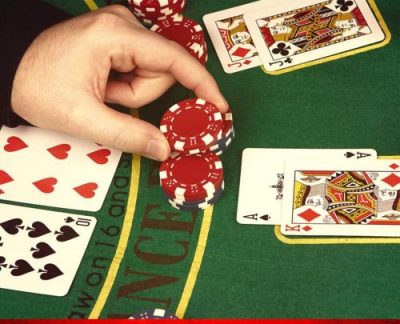 One of the easiest online casino games to learn is blackjack. Most casino players have played blackjack at one point or another. If you're new to the game, there are some things you should not do when playing the game.
Today, we give you 5 things to never do while playing blackjack. Some of these tips apply to live blackjack only while others apply to both live and online blackjack.
Don't Play 6 to 5 Blackjack
There are two types of blackjack tables you'll see at real money online casinos. One is the 3 to 2 blackjack table and the other is 6 to 5. This tells you how much you will get paid on a blackjack. At a 3 to 2 table, you get 3 units for every 2 units bet. If you bet $10, you will $15 on a blackjack.
On a 6 to 5 table, you get 6 units for every 5 bet. That same $10 bet will only pay $12. As such, this makes 3 to 2 blackjack a much better game to play. To give you another reason to skip the 6 to 5 tables, you're giving up 1.4% in casino edge to the casino, raising the house edge to 2% instead of just 0.5%.
Don't Use Verbal Commands
When you're playing a game of blackjack in a live casino, you'll never use verbal commands to instruct the dealer what to do. Instead, you will use hand signals. The reason that hand signals are used is so that there is a visual record that the casinos can go to if there are problems.
For example, if someone says "Hit me" and the dealer deals the card, a player could then turn around and say they wanted to stand. When a hand signal is used, the casino can go back to the video and verify your hand signal used. Most casinos have video only, so hand signals make it perfectly clear what a player wants to do.
Don't Play Without a Strategy
If you want to reduce the house edge at a casino, you want to play using a strategy. Using a basic strategy in blackjack will reduce the house edge down to only 0.5 percent. If you don't play using a strategy, the house edge increase to 3% or higher depending on the game.
The great thing about using blackjack strategy is that you don't have to memorize it. Casinos will allow you to bring strategy charts with you to the table. You can use them provided you're not overly slowing down the game. If you play online blackjack, you can have these strategy charts and devices with you and the speed of the game doesn't matter as you're only playing against the computer.
Don't Play at Tables With a Continuous Shuffling Machine
If you're playing blackjack at live casinos, then you want to try and avoid games that are using a continuous shuffling machine. The advantage of these machines is that the game is sped up as the dealer doesn't have to constantly swap out shuffled decks of cards.
However, this advantage is a major disadvantage to players. When you play at tables with continuous shuffling machines, the games will play much faster than standard games. That means you will play about 20 to 30% more hands per hour. This can increase how much you lose per hour.
Never Touch Your Money During Hands
One big no-no in live blackjack is handling your bets after the game has started. This is to prevent cheating at the table. Even if the chips are not centered properly on the betting buttons, don't touch your chips. If you handle your bets during play, you risk being accused of cheating and could be banned from playing blackjack. You may even get banned from the casino.
The only time you will touch chips during a blackjack hand is when you need to split or double down. Even then, you will never touch your original bet.