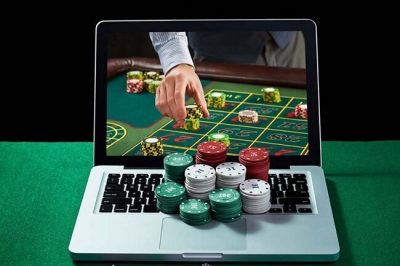 If you live in US states where online gambling is legal, you know where you can play legally. You probably also know of other real money online casinos that are not licensed by the state. We've been asked many times whether players should continue to play at unlicensed sites.
Today, we will give you some reasons why you should avoid unlicensed online casino sites in states where online gambling is regulated.
Your Money is Not Guaranteed Secure
A major problem exposed during the Black Friday saga for online poker is regulated funds. Full Tilt Poker went under because they did not segregate player deposits from standard operating funds. They used them for business operations and when there was a run on the bank, the site could not pay.
You won't have this problem with regulated online casinos. Regulated casinos are required to segregate all player funds and must provide proof of this fact. Casinos that do not segregate funds will not be licensed and those already licensed will lose their licenses automatically. You don't have this guarantee at some non-regulated online casinos.
You Can Involve Regulators in Disputes When Necessary
If you have a dispute at an offshore online casino, you can get customer support involved, but that's about it. What happens if customer support won't help? In almost all cases, you're out of luck. That's not the case with regulated online casinos.
If you have a dispute with regulated online casinos and the casino is not helping you properly, you can contact the regulator and get them involved. This is the same as if you were playing in live casinos. Regulators can step in and force a resolution if necessary.
Online Casinos Are Connected to Live Casinos
Online casinos in regulated states are almost always extensions of live casinos. Delaware is an exception. In that state, online gambling is an extension of the Delaware Lottery but offered through live racinos in the state.
Regardless, the connection to the casino can benefit you in multiple ways. You can earn rewards and comps towards live casino play or stays at the casino. Also, you can contact the staff at the casino for assistance with your online gambling account.
You Can Conduct Business in Person
At many online casinos, everything is done electronically. At best, you may speak with a customer service agent over the phone. In most cases, your only option is live chat support. That's not the case with regulated online casinos.
Regulated casinos give you the option to make deposits or cash out in person at the casino. You can also opt to register for your account live at the casino. The advantage of this is that you are able to go to the casino and cash out in person immediately instead of waiting for a deposit. Of course, if you live far from the casino, this is not the most convenient option.
It Is ILLEGAL to Play Elsewhere
Finally, let's look at the most important reason why you have to stick with regulated casinos. If a state has regulated online gambling, it is illegal for you to play at any other casino. Before you roll your eyes, pay close attention.
Unlike many states where online gambling is not criminalized, in regulated states, playing at unregulated online casinos can carry penalties against players. While most regulators will focus on prosecuting illegal casinos, they do have the option of prosecuting players to make an example of them. This can include hefty fines and even jail time.
Overall, you'll be safer playing at regulated online casinos. If you're in New Jersey, Delaware, Nevada, Pennsylvania, Michigan, and West Virginia, we recommend you stop playing at offshore online casinos and focus on regulated ones.