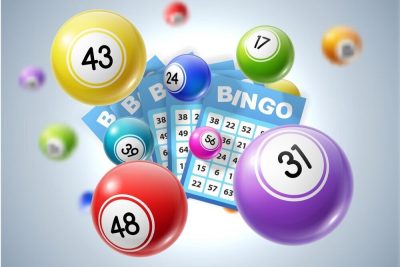 When most people think about casino games at real money online casinos, they usually think of blackjack, roulette, video poker, and slots. However, one game that doesn't get nearly the love it deserves is bingo.
Online bingo is very popular online and many people play bingo exclusively. If you have never tried online bingo, here are 5 reasons you should play online bingo.
Bingo Games Are Super Cheap
If you're looking for games that will let you stretch your online casino bankroll, then bingo games are definitely worth checking out. Many games will let you buy cards for as little as a penny. Other games will let you buy cards for a nickel, quarters, or .50 per card. There are higher stakes bingo games just like other casino games.
Many bingo players will buy multiple cards per game to give themselves the best chance at winning. If you're playing .05 per card, you can get 5 cards for .25. This makes bingo among the most inexpensive online casino games out there.
Bingo Games Take Longer to Play
Online casinos make most of their money on a player's volume. The faster you play, the more money the casino stands to make. Online bingo runs at a much slower pace with many games taking about 5 minutes each to play. You can play a lot longer on your bankroll with bingo games than standard casino games, even if you don't win a game.
Granted, if you are trying to clear online casino bonuses, bingo is not going to be the best option. First, bingo games generally don't contribute toward a playthrough. Next, the games take so long to play that you won't be able to play enough to come close to clearing your bonus.
Jackpots Galore
One big draw for bingo rooms is jackpot prizes. Many online bingo games offer both fixed jackpots and progressive jackpots. Fixed jackpot games tend to trigger more often and may only require that you complete a pre-determined pattern to win.
Most progressive jackpots require that you cover your entire card. This is referred to as a coverall. Depending on the site and the traffic in the bingo rooms, these jackpots can reach thousands and even tens of thousands of dollars each.
Make Friends
There are few online casino games that allow you to interact with other players. Most games pit you against a computer dealer. For bingo, you are playing against the other players in the room that have purchased cards. Much like in a live bingo hall, you can chat and interact with other players.
Many bingo players frequent the same bingo rooms over and over to interact with online friends. Some make meaningful friendships that last outside the online casino. Some bingo rooms offer mini-games that you can play with other players. These usually are not for money but are just a fun way to pass the time while the computer calls out numbers.
Win More for Less With Bingo Tournaments
You've probably heard of slot tournaments or blackjack tournaments, but did you know that many sites offer bingo tournaments? With a bingo tournament, you are competing against other players to see which player can win the most games. Often, you will buy-in for a flat fee and will play a set number of games. The players with the most wins will divide up the prize pool.
Another form of tournament allows you to post a larger buy-in but you get to play a variety of cash money games. For example, you buy-in for $50 but can play 20 $500 bingo games. In this case, you aren't competing for a large prize pool but rather you're competing for the prize money spread out over a lot of games. There may also be jackpot coveralls that you can play for big bucks.