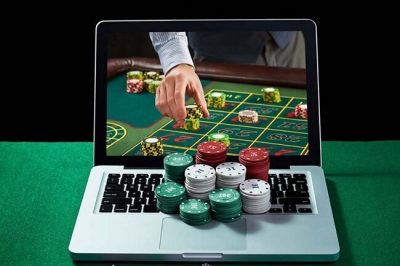 Did you know that many people that play at legitimate online casinos also play at more than one gaming site? Often, a player will play at a couple of casinos while some will play up to a dozen. There are many reasons for this. Today, we will go over the top 5 reasons gamblers play at multiple online casinos.
Promotional Offers
If any of you live in an area with more than one live casino, do you just play at one casino or do you play at multiple casinos? You probably play at multiple casinos. One of the biggest reasons that someone will try a new casino is because of a promotion run by that casino. The same holds true for online casinos.
While the majority of online casino bonuses are similar in structure, occasionally a casino will offer a bonus that's different. For example, a casino that offers a no deposit bonus for new players is an offer that's becoming increasingly rare. When one pops up, players will come over and take advantage of that offer. Sometimes they blow through the bonus and leave. Others will stay, deposit, and continue playing. The players in the latter category are the ones the casinos are targeting, just like live casinos.
Larger Variety of Games
Another major reason for trying out a new casino is because it has a larger variety of online casino games. They may offer online slots that are not available at a player's home casino. The casino may have Live Dealer Games or offer table games not spread at a player's normal online casino.
Often, a player will sign up for the first casino that catches their eye or they sign up due to a bonus. They quickly discover that the casino may be lacking in one gaming area or another, and they look for a casino offering a better selection of gaming.
Sports Betting
For many, sports betting and online casino gambling go hand-in-hand. Many sports bettors will play online casino games on the side and vice-versa. As such, many online casinos offer a sportsbook section or a separate sportsbook site.
The best sites are those that allow you to move money back and forth between the casino and sportsbooks. Often, these balances are segregated. Players that can easily move funds from one section to another will give that other section a shot.
Online Poker
There are a number of online poker players that love to play casino games. They generally play blackjack, craps, or video poker. Many online poker rooms do not offer casino games. Online casinos that offer online poker as part of their site will attract more players.
Notably, there are some online poker sites that offer casino games as side games. These generally are not as popular as online casinos that have online poker on the site. That's because the games are not the same quality as games at online casinos.
Bad Experience at One Casino
The reality of gambling online is that all sites are not created equal. As such, there are going to be sites that offer a substandard experience. When this happens, players will look for alternatives. They are looking for better gaming, better customer services, or more generous promotions.
Keep in mind that a bad experience by a customer may not be the fault of the casino. The player may have violated the terms and conditions of the casino and got mad when they got in trouble. They may simply not like the answer that customer service gave them on a problem, even if the answer was correct. They will then go to another casino to see if they get their way. Regardless, disgruntled players will hop around to different sites until they find on that suits them.