Big Dollar Casino is one of 10 US online casino partners on our website. While the casino is listed at the bottom of the list, it is definitely a casino worth checking out.
With hundreds of online slots, video poker, and table games to choose from, there's something for everyone at this casino. Need more convincing? Here are 5 reasons you should be playing at Big Dollar Casino.
Bonus Accelerator
Big Dollar Casino has a unique reload bonus promotion called the Reload Accelerator. It awards players based on the number of times that a bonus is collected during a month. Each time someone deposits $50 or more, a claim is added to the total. At the end of the month, the total number of claims determined how much of a bonus that players will receive.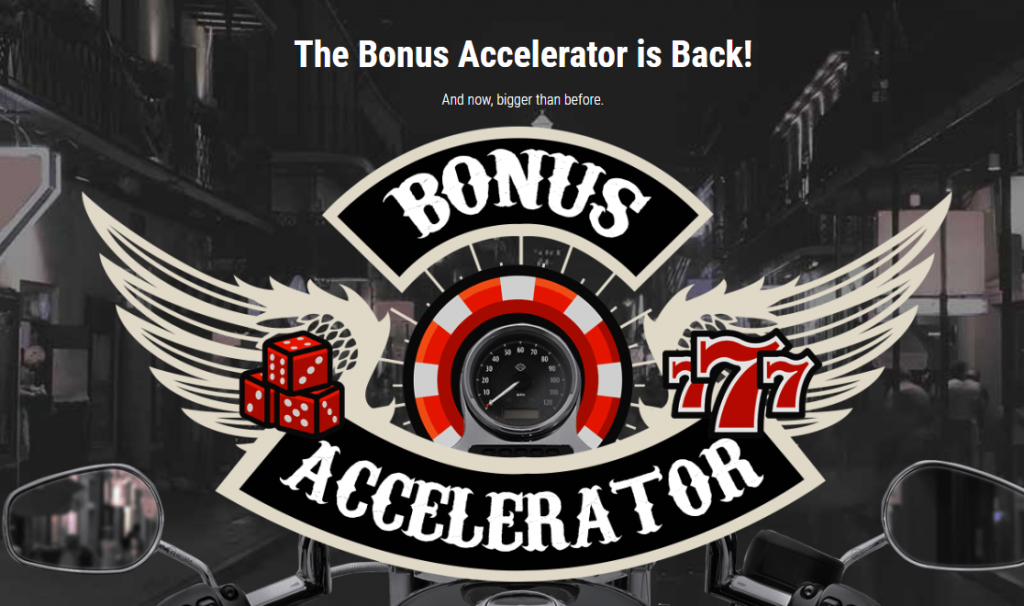 For example, the February Bonus Accelerator had bonuses ranging from $30 all the way to $700. If 75 people made a claim, then everyone would get a $50 bonus at month's end. At the time of this writing, 225 claims have been made, meaning a bonus of $120.
This bonus is credited the first of the following month, meaning you can deposit this month and get a bonus next month. For those wanting the largest possible bonus on a deposit, this is a fun promotion to play.
$10,000 in Bonus Money Every Thursday
Big Dollar Casino gives away $10,000 in bonus money every week with their Bonu$ Bonanza Drop. If you played in the previous week, you will be entered into a random draw that will give you a portion of $10,000 in bonus funds.
Check your email on Thursdays to see if you have an email with the subject line "Bonu$ Bonanza Drop Now." If you have this email, you have won a part of the drop and you have 10 hours to play your bonus. This is a fun random reward available to anyone that plays the previous week at the casino.
$25 NO DEPOSIT BONUS
No Deposit Bonuses are somewhat rare nowadays at online casinos. At Big Dollar Casino, you can get $25 FREE when you sign up at the casino. Just redeem code SPINME25 and get $25 in free bonus cash to use at the casino.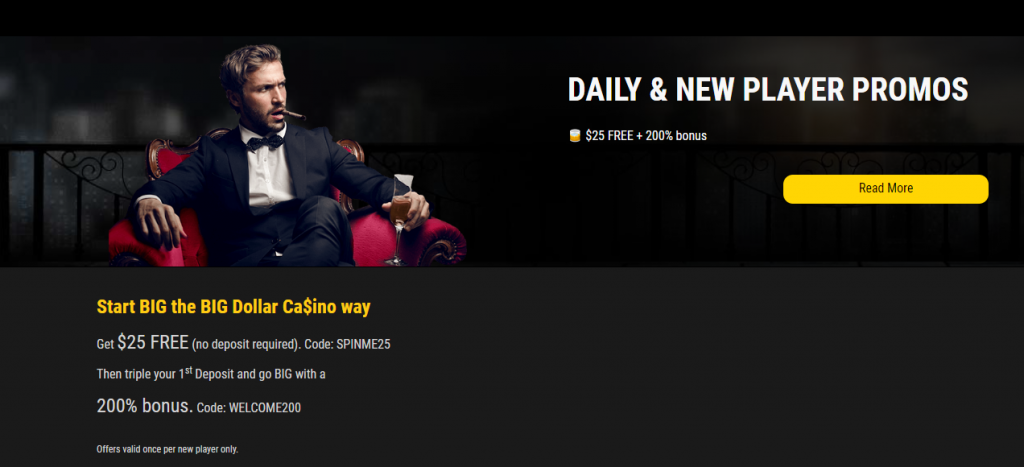 You can then max out the offer by making a deposit with code WELCOME200. You will then receive a 200% match bonus on your first deposit.
New Promotions Every Month
Some online casinos have a static set of promotional offers that never changes. With Big Dollar Casino, you'll get new promotional offers each month. These offers are generally themed to major events during the month, such as Valentine's Day in February or Independence Day in July.
You usually can take advantage of one or more deposit bonuses, followed by a special No Deposit free spins bonus. These offers change every month and details on these offers can be found on the promotions page.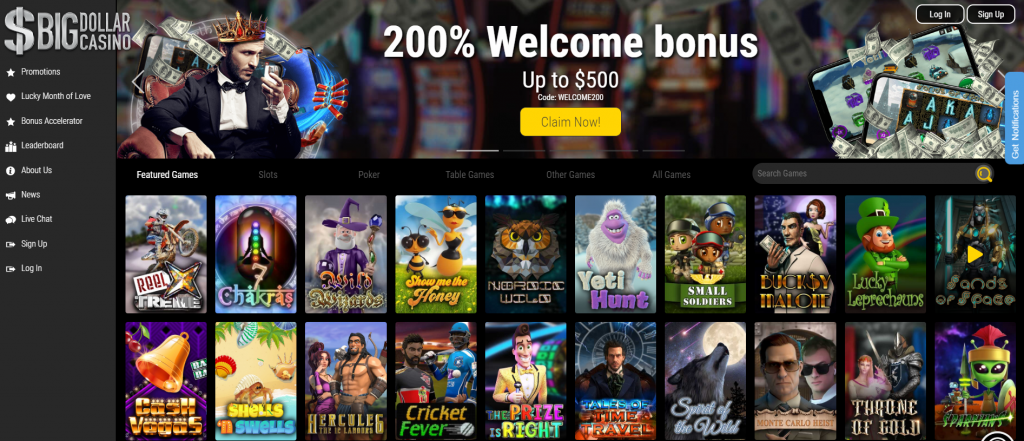 Get Awesome Prizes From the Loyalty Program
Big Dollar Casino offers some awesome rewards for their Loyalty Program. You earn points based on how much you wager. For every $10 wagered in slots, roulette, Three Card Poker, or Keno, you get 1 point. You get a point for every $50 wagered in video poker and 1 point for every $100 wagered in blackjack or craps.
There are a variety of rewards you can earn depending on your Loyalty Level. We know what you're thinking. "Oh great. More $1 to $5 bonus cash redemptions." Not at all. The minimum prize is 10 bonus credits all the way to 150. And that's just if you're level one.
Before you roll your eyes, there are tons of other prizes you can redeem with points. You can redeem your points for an iPod Nano, Callaway golf clubs, Sony Cyber-shot cameras, camcorders, wide-screen TVs, and even a trip to the Bahamas. Do we have your attention now?
The more you move up in Loyalty Levels, the better rewards you can earn. Learn more about the Loyalty Program at the website.