Mobile Casino Games Guide | Real Money Sites and Apps
Mobile casinos are casino sites designed for use on your Android phone, iPhone, iPad or most other compatible devices. Mobile online casinos gained ground in the European, North American and Asian markets thanks to improvements in smartphone technology. As smartphone quality improved, so did mobile casino gaming. When Wi-Fi became more widespread around the globe, the market share of online mobile casino games increased.
The widespread use of mobile phones capable of playing casino games is responsible for the explosion in mobile online casinos. Mobile online casino games were the obvious next step for gaming sites, since most of their customers use smartphones that can handle the demands of casino gaming software. Players enjoy Android and iPhone casino games on the go, so they no longer have to play from home.
Top Mobile Online Casinos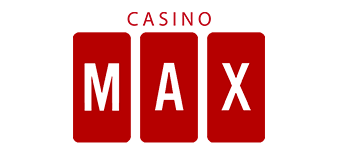 Mobile Casino Guide - Apps to Play Real Money Games
Many mobile casinos no longer require downloadable apps. Instead, mobile games open in the web browser, which means compatibility issues are not an issue. You can play using any Android smartphone or tablet computer, iPhone, or iPad. In fact, you can play using Symbian, Windows Phone, BlackBerry, or any other mobile operating system.
Android Phone Casino App
Android phone casino apps optimize the real money or free gaming experience of people using Samsung Galaxy, Google Pixel, and OnePlus devices. Many mobile casinos still offer downloadable casino apps, but others have casino games that open in the web browser. In either case, gameplay should be smooth and easy to control.
Gamble online using Android smartphones and tablets because they offer the ultimate in convenience for playing on the go. Below is a checklist of how we rate Android casino apps.
Mobile Welcome Bonus: Benefits for Android mobile players.
Android Compatibility: Casino games that work for Samsung Galaxy, Google Pixel, OnePlus, Moto G, and other Android phones.
Game Selection: Slots, blackjack, roulette, video poker, and a few other table games are essential.
Security: Special attention paid to people who play in public areas.
Deposit Options: Easy payments using credit card, debit card, and Bitcoin.
Quick Payouts: Bitcoin is best for receive mobile casino payouts in a day or two.
Customer Support: In case any of the factors above have issues.
iPhone/iPad Casino App
People who bet online using iPhone or iPad devices receive the same level of support as Android gamblers. The best mobile casinos offer downloadable iPhone casino apps or a browser-based mobile gaming option. When playing mobile slots, iOS bettors will find iPad graphics better for mobile slots and roulette games.
Players who use iPhone or iPad devices should have no problem with casino apps. Most mobile casinos offer support for iOS or Android. Here's a checklist of how we rate iPhone/iPad casino apps.
Compatibility: Players need an iOS casino app that works for all iPhones, iPads, and iPods. Browser-based casino games are the best.
Game Options: Mobile iPhone players need access to slots, blackjack, roulette, and a few other basic casino games.
Security: Apple devices offer great security, so the mobile casino needs Wi-Fi protocols to match the iOS operating systems.
Welcome Bonuses: Most mobile casinos offer an all-inclusive mobile welcome bonus for all devices.
Banking Options: iPhone players should have one-touch payment for credit cards, debit cards, e-wallets, and crypto-currencies.
Customer Support: Mobile casino staff members should be familiar with tech support on Apple iOS phones and tablets.
Mobile Casinos around the Globe
Mobile casino gambling is still in its infancy. Though mobile casinos don't offer the same game variety you're used to from online casinos, the technology is constantly improving. You can expect different games and variations to appear over time. Still, the US, UK, Canada, Australia, and many Asian countries are saturated with mobile gambling apps and casinos. Gambling markets like Latin America and the Middle East are only beginning to delve into the mobile casino gaming experience.
Currently, most of the world's most popular online casino rooms offer full-fledged mobile casinos. Mobile casino games have caught on in North America and Australia, with smartphone gambling as much as 40% to 55% of the market and tablet computers adding another 5% to 15% of the sign-ups. The era of mobile casino dominance is at hand. People's lives are busier now than ever, so gaming on the go is the wave of the future.
US Mobile Casinos
As for mobile gambling in the USA, where gambling law is a total mess, there's no way to know. Now that most of the United States has Wi-Fi coverage, Americans are interested in playing real money mobile casino games. Smartphone betting makes it impossible for officials to enforce the 2006 UIGEA bill, though they never had much will to do so anyway.
UK Mobile Casinos
United Kingdom casinos are currently the leaders of the pack when it comes to real money mobile games. They also offer the best-reviewed mobile gambling platforms and the largest numbers of mobile gaming customers.
Canadian Mobile Casinos 
Canadian mobile casinos feature similar games to the UK and US, including mobile slots, blackjack, roulette, and video poker. Canadian Android and iOS gaming apps need to support gaming in English and French Canadian, though. Also, Canadian mobile casinos should support deposits using Interac.
Australian Mobile Casinos
Australian mobile casinos need deposits with credit card, Bitcoin, and POLi Payments. Aussie punters require real money mobile gaming using Australian dollars. Otherwise, players want gaming on the go using Android and Apple iOS devices.
Indian Mobile Casinos
India is a major growth zone, as more of India's states license mobile sports betting and mobile poker. Mobile casinos remain off limits for now. Southeast Asian countries like Cambodia and Vietnam host live dealer game studios, but ban mobile casino betting so far.
Chinese Mobile Casinos
China continues to restrict mobile casino gambling. Any real money smartphone and tablet casino games happen in the offshore market. We don't recommend Chinese players risk prosecution by using a VPN to gamble online.
More Asian-Pacific Mobile Casinos
Taiwan and the Philippines remain hot spots for mobile gambling. Players in Japan and South Korea must play at offshore mobile casinos. Both countries are expanding land-based casinos. If their bricks-and-mortar gaming industries are received well, then licensed mobile casino games might be down the road.
As the Asian smartphone market continues to expand, you can expect the Asian market to eclipse the mobile offerings in the UK and Europe.
Introduction to Mobile Casino Gaming
Each mobile casino game presents different challenges to the player, but also different issues for the game designers. Slots are best for iPads and tablet computers, because they have a bigger screen for graphics. Craps and roulette games have simple in-game graphics, but their complicated betting layout often works best for tablets.
Mobile casino games like blackjack, baccarat, and video poker have simple graphics and betting controls, so they work optimally on an iPhone or Android smartphone.
Mobile Slots
Players can download mobile slots apps for free on any casino site. Once downloaded, you can play slots on your Android phone or iPhone for free or real money. You'll need to make a deposit before playing mobile slots for cash.
Keep in mind that some mobile casinos don't feature every slot the online casino does. Also, the graphics won't pop off the screen as much as a desktop computer with a monitor. Gameplay should be smooth, while many mobile slot designers create simpler controls for the touchscreen.
Mobile Blackjack
Mobile blackjack has the best odds of all the Android and iOS casino games on the Internet. Blackjack is a great game for mobile players, because the graphics and gameplay are simple. All your smartphone has to depict is playing cards for you and the dealer.
Most mobile casinos feature at least one mobile blackjack game. In general, it's either Classic Blackjack with rules like you'll find in Las Vegas or European Blackjack with rules like you'll find in Monte Carlo. The best mobile casinos feature multiple versions of Android blackjack and iPhone blackjack.
Mobile Roulette
The best roulette apps provide simulations of the world's most popular spinning wheel game. Roulette's betting layout is complex because of the game's many bets. A roulette app needs to feature this layout with sharp, vivid graphics. The mobile device should be easy to magnify, while mobile roulette controls should allow you to repeat bets with one click for easy play.
Remember to find mobile European Roulette, because it has better odds than mobile American Roulette. If you want a game like land-based roulette, remember to look for a casino's Live Roulette. Live dealer roulette streams video of live croupiers spinning real-life roulette wheels in real time and it works for mobile devices, too.
Mobile Craps
Mobile craps requires high functionality and a good graphics on your touchscreen, much like mobile roulette. Both have complicated table layouts with lots of betting options. Mobile dice shooters should keep in mind that most craps bets have a high house edge, so stick with the basic bets and taking the odds when playing craps on the go.
Finding a mobile casino with craps in the US gaming market is sometimes difficult, but most mobile craps games use the same rules and bets. When you play mobile casino craps, you'll have a full range of craps bets. Consider playing Live Craps on your Android phone or iPhone, as it streams the dice game live to your mobile phone.
Mobile Casino Game Site FAQ
The legality of mobile casinos depends on the legality of online or "remote" gambling. In places like the United States, existing state laws against online gambling probably apply to mobile gambling, though no one has ever been prosecuted for using mobile casinos.
For citizens of the USA, the UIGEA bill prohibiting certain financial transactions to known gambling sites still applies to sites providing mobile gambling, so you may still have trouble funding your player account the same way you would at an online casino.
If you're concerned about whether a casino is legal to play on your mobile, check your local, state and federal laws before you play. Some countries restrict access to mobile casino play the same way they do online casino play.
Yes, but using Visa, Mastercard and American Express for withdrawals is a little more problematic. In the United States, credit cards usually work for deposits but not payouts.
Any game in an online casino is convertible to mobile casinos. Existing mobile casino games available at the top mobile casinos are blackjack, roulette, video poker, baccarat, keno, slots games (including progressive) and a few arcade-style games available through the more popular Asian mobile casinos. Just like at online casinos, most mobile casinos allow you to test their games for free with a special no-deposit offer or an instant version available by download.
Mobile slots are the most sophisticated mobile games currently available, and for good reason. Slot machines are the most profitable games for online casinos and the same is true for mobile casinos, so naturally they spend more time developing and designing mobile slot games than any other type of game. There are now hundreds of different mobile slot titles to pick from at different mobile casinos.
There are three basic types of mobile slot games, similar to the slot games you'd find at an online casino. You can pick from classic three-reel or five-reel mobile slot games, which are easy to understand, easy to play and generally available at smaller bet sizes. Mobile video slots are available, though they aren't of the quality you'd expect from an online casino. These slots have special themes and play videos and other animations, and usually come with bonus rounds and free spin chances.
Finally, progressive mobile slot games are the latest in mobile casino slot play.
You can enjoy progressive jackpots on mobile casino slots the same way you can at online casinos or traditional land-based casinos, though depending on the mobile casino's popularity, the jackpot may not get as high as at high-traffic online casinos. Mobile casino progressive jackpots have risen into the millions of dollars, but only at the highest-traffic mobile casinos in Asia and Europe. Still, progressive jackpots are popular and a big draw for mobile slot gambling.