Live Dealer Roulette – Play Live Online Casino Roulette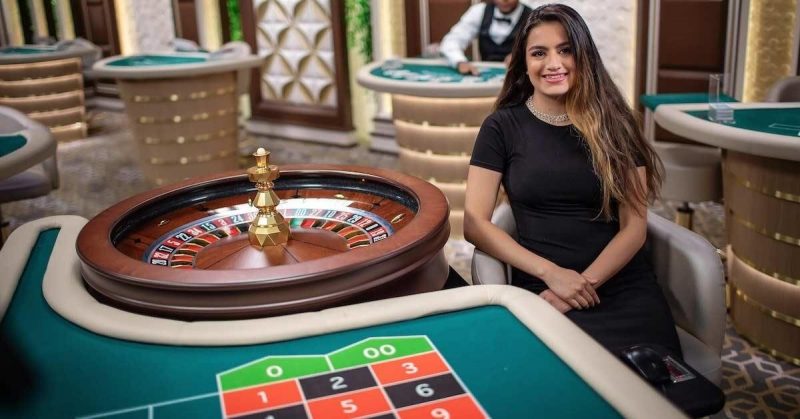 Roulette is one of the most popular games in casinos and a staple of most live dealer casinos. Place your bets and watch the dealer spin the ball in hopes of winning a boatload of money. With bets paying as much as 35 to 1 in standard games, players have been known to win life-changing amounts in roulette.
You'll often find live dealer roulette spread at online casinos along with blackjack, baccarat and other games. Learn more about how to play live roulette games, along with some tips on how to win more often. Also, learn about the different live dealer roulette casino software providers and the variants of roulette you can find at online casinos.
Top Live Dealer Roulette Casinos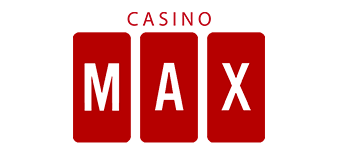 How to Play Roulette
Roulette is one of the most exciting games to play at online casinos. Some people avoid the game because they think it is difficult to learn.
In truth, roulette is a simple game to learn. The object of the game is to pick the number that you think will land on the roulette wheel. Your only action in the game is to place your bets.
Roulette has 14 different forms of bets you can make on a roulette wheel. They are as follows:
Straight Up Bet – A bet made on a specific number
Column Bet – Bet covers all of the 12 numbers in a column
Dozen Bet – Bet covers a 3×4 block of numbers on the betting board
Even – Bet that the number will be an even number
Odd – You're betting the number will be an odd number
Red – Betting the number will be red
Black – Betting the number will be black
Lo: 1 to 18 – You're betting the ball will land between 1 and 18
Hi: 19 to 36 – You're betting the ball will fall between 19 and 36
Split Bet – You're betting on two numbers at once
Trio Bet – You're betting on three numbers at once
Corner Bet – Bet on four numbers at once
First Four – Bet on 0, 1, 2 and 3
Six-Line – You're betting on a six-number sequence, such as 25 through 30.
In American Roulette, the Basket Bet replaces the First Four bet. It covers the 0, 00, 1, 2 and 3.
Roulette Payouts
Payouts for roulette vary on the bet made. Here's a quick rundown of how each bet pays in roulette:
Straight Up Bet – 35 to 1
Split Bet – 17 to 1
Trio Bet – 11 to 1
Corner Bet – 8 to 1
First Four – 8 to 1
Basket Bet – 6 to 1
Six-Line – 5 to 1
Column Bet – 2 to 1
Dozen Bet – 2 to 1
Lo: 1 to 18 – 1 to 1
Hi: 19 to 36 – 1 to 1
Even – 1 to 1
Odd – 1 to 1
Red – 1 to 1
Black – 1 to 1
Once you've made your bets, that's it. The dealer then spins the wheel and shoots a ball that will roll around the edge of the wheel. It then lands on a number, and players are paid accordingly.
Comparing Online Roulette and Live Roulette
Live dealer roulette games offer a bit more excitement than the standard online casino version. In bricks-and-mortar casinos, you get to watch the ball spin and bounce around until it lands on a number. Online casino roulette often does not provide the same realism. You get a twirling light, but it is not the same.
With live dealer games, you get to see the wheel and ball spin, and you get to see the ball randomly fall on a number. Online casino games have the computer select a number via a random number generator. Also, you get to interact with other players and the dealer during the game. You can't do that with regular online roulette.
Next, live casino games usually offer higher limits than regular online casino games. You may only be able to wager up to $100 to $250 per bet in standard games. Live dealer games allow you to wager $500 or more per bet. In some cases, you may be able to bet $2,500 or more.
The tradeoff for this is that you may not have lower-limit games. If you prefer to play for .50 to $1 per bet, those options may not be available. Many live dealer roulette casinos will have a table minimum of $5 per bet.
Roulette Tips
Depending on your strategy, roulette can be a swingy game. Here is some live dealer roulette strategy to help you win more at roulette:
Pick European Over American Roulette – The house edge for European roulette is just 2.70% percent compared to 5.26%. That 00 makes a world of difference. Pick European over American whenever possible.
Play Even-Money Bets to Stretch Your Bankroll – While straight up, split and trio bets pay well, they will quickly drain your bankroll. Playing even-money bets will help you play longer as they pay out 47% of the time.
Split Your Money By 20 – When you sit at a table, decide how much you want to play with and divide it by 20. If you have $100, place $5 bets. This will give you enough of a bankroll to handle swings and will let you play longer.
Don't Pick a Betting System – There are various betting systems you can employ in roulette. Systems such as the Martingale betting system give you a live dealer roulette strategy that many use. In truth, computer models show flat betting works better than betting systems.
Avoid the Basket Bet – The worst bet you can make in American Roulette is the basket bet. That's because it has a house edge of 7.89%. American Roulette already has double the house edge, so why give the casino an even larger advantage.
Play Combination Bets – If you want to give yourself a better chance of winning more per round, consider making combination bets. This is where you're placing multiple bets at a time. For example, play an even-money bet like red or black and a higher-risk bet like a corner bet. Often, you will break even when the even-money bet hits and the longer-odds bet loses. When the longer-odds bet hits, you'll be paid handsomely.
Consider Table Limits – One instance where you will consider playing American Roulette over European Roulette is when it offers lower table limits. For example, if European Roulette has a $10 table limit versus just $5 for American Roulette, the American version may be the better option. You'll give up a little edge, but you'll be able to play for longer.
Which Companies Offer Live Dealer Roulette?
Live dealer casino games work differently than standard casino games. Games are generally provided through third-party casino providers and the software installed on your favorite casino. The dealers in the games are employees of the software company and not the casino you're playing at.
This is advantageous to both players and online casinos. Casinos get to expand their game offerings without having to hire additional developers or adding any additional infrastructure. Instead, they add the company software to their existing casino and pay a fee to use the software. The third party then handles any issues with the programs.
For players, you get a broader selection of high-quality online casino gaming than you might normally. More games, lower limits and software that usually is mobile-optimized for all mobile devices.
Below is a list of some of the top companies that offer live dealer roulette games:
Evolution Gaming
Playtech
NetEnt
Extreme Live Gaming
Microgaming
Vivo Gaming
Visionary iGaming
TV
Ezugi
It is not uncommon to see live dealer roulette casinos offer games from one or more providers. Evolution Gaming is the provider you will see most often at online casinos. Each company provides its own unique spin to live casino games. For example, Ezugi not only allows you to play games and interact with players, but you can post results directly to Facebook.
Forms of Live Dealer Roulette
Like standard casino games, you will find a wide variety of roulette variants available at live dealer roulette casinos. Here are some of the variants you can expect to find:
European Roulette
American Roulette
French Roulette
Speed Roulette
Double Ball Roulette
Mini Roulette
Dual Play Roulette
Generally, you will find European and American Roulette as the top games offered in live casinos. European has a lower house edge than American Roulette since it only has a single zero versus both a zero and double zero in American Roulette.
You'll find a larger selection of roulette games at more popular online casinos. Smaller casinos or casinos that have just opened in the last year or so may only have a couple of games.
Live Dealer Roulette FAQ
Yes. States like New Jersey, Pennsylvania and Delaware have regulated online casinos that offer live dealer games. Other US states do not have regulated online casinos, but players still sign up at offshore online casinos. Law enforcement does not prosecute individual US citizens who play for real money.
One great advantage of playing at live dealer roulette casinos is that you can be assured you're playing at a licensed site. Software companies that offer live dealer games must be licensed and regulated in their jurisdictions because they are streaming live games.
As such, their partners must also be licensed by a major online regulator. Companies will not risk their license by partnering with an unlicensed casino. Live dealer casinos are regulated and audited regularly to ensure that gaming is fair and that their technology is secure. You can check for licensing information at your online casino and the home page for the software provider.
It's your choice. The house edge is the same whether you make inside bets or outside bets. The chances you'll win a bet are smaller with inside bets, though the payouts are larger. You have better odds of winning outside bets, but the payouts are much smaller. But the house edge is the same, unless house rules are in effect.
It's not as common, but Live French Roulette is possible in many international online casinos. French Roulette is the Roulette variant with announced bets (sometimes referred to as called bets), French sounding wagers, and the wheel divided into Roulette wheel sectors. In the US gaming market, Live French Roulette is not available at top gaming sites.