Live Dealer Craps
Craps is one of the most exciting games offered in both live and online casinos. While the game is entirely luck-based, it is exciting to be on dice. Few games generate as much betting action as craps. Live Dealer Craps played online mimics the game you've played in land-based casinos.
The number of live craps providers is small when compared to Live Dealer Blackjack. Still, live dealer casinos usually make dice shooting the fourth or fifth game they feature. Read this guide to live casino craps to learn more about the game. This page gives the rules, offers betting tips, and points the way to the best US live dealer casinos.
Top Live Dealer Craps Casinos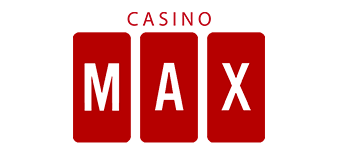 How to Play Craps
Craps is a dice game where players are betting on the outcome of a roll of the dice. Depending on which bet you place, the result is determined either by a single roll of the dice or by a pair of throws. Online craps is a bit different than live craps as there is only one shooter during the game.
Before the roll of the dice, players must place bets on what they believe will be the outcome of the rolls. Below is a quick list of all the available bets on a craps table.
Pass & Don't Pass
Come & Don't Come
Odds
Place
Place Lose
Buy
Lay
Big 6 and Big 8
Hardways
Field
Proposition Bets
Once players place bets, a shooter rolls the dice. Bets that pay off from the first roll are collected. Any bets that require a second roll, such as a Pass Line wager, will remain on the table for the next roll.
Fortunately for most players, the only thing you have to do is make a bet. The dealer or software will determine any points, winners, or losers in the game.
Software Companies That Offer Live Casino Craps
When searching online for "Live Dealer Craps near me," most players find results for Live Dealer Casinos or software companies. Live Dealer games are developed and streamed by various online casino companies. Online casinos then contract with these companies to offer Live Dealer games to their players. At this time, there is only one company offering Live Dealer Craps.
Vivo Gaming has developed an authentic version of craps that is played in Las Vegas. The game offers two dealers. One is the shooter, and one is the host. They are the first, and so far the only, online casino software company to live stream craps online. As such, only casinos partnered with Vivo Gaming will have Live Dealer craps online.
As popularity for Live Dealer Craps grows, expect other online casino software companies to offer games. For now, Visionary iGaming casinos are your best option.
Online Craps vs. Live Craps
If you're used to playing craps in live casinos, you will notice that Live Dealer Craps operates slightly differently. Instead of having four or more employees controlling the action, you'll only have a shooter and a host. The software takes care of collecting and paying out bets. In live games, you will have up to four people helping to run a craps table.
Next, if you're used to online craps, you'll notice that live stream craps play differently. Your only action will be to bet. Vivo Gaming's Live Dealer Craps online has a live shooter that takes care of shooting the dice. The host is there to interact with players, similar to the stickman in live casinos. Vivo Gaming's Live Dealer Craps also allows you to chat with other players at the table.
Also, you will generally find that Live Dealer Craps will offer higher limits than standard online craps games. Online craps may only offer limits up to $500 per bet. Live Dealer Craps will offer limits from as small as $1 to $25,000 per bet.
Sic Bo: A Dice Game Like Craps
If your online casino does not offer Live Dealer Craps, you may have an alternative. Sic Bo is a popular Live Dealer game offered at many online casinos. Sic Bo is similar to craps but uses three dice rather than two. Also, it is a straight betting game with a winner or loser determined with each roll of the dice.
In Sic Bo, you can make the following bets:
Single Number Bets
Two Number Combination Bets
Three-Number Total Bets
Triple Bets (All dice the same number)
Pair Bets
Big Bets (A total between 11 and 17)
Small Bets (A total between 4 and 10)
Live Dealer Sic Bo is operated similarly to Live Dealer Baccarat and other table games. You place your bets, and the dealer takes care of all other actions. Betting limits for this game range from $1 to $1,000 on average.
Live Dealer Sic Bo is developed by several online casino gaming companies, including Evolution Gaming. It is an easy game to learn and is offered by many online casinos, including Ignition Casino. When you can't play Live Dealer Craps online, this is a great alternative.