Live Dealer Baccarat is a popular live dealer game at online casinos. Baccarat is a top table game due to its simple rules, lack of strategy, and low house edge. The live casino version of the game gives you the same experience as you'd get playing baccarat in a land-based casino.
Learn more about Live Dealer Baccarat and where you can play the game online. This guide to live baccarat talks about the live baccarat's rules, along with the companies which support live casinos. Also learn the differences between Live Dealer Baccarat and standard online baccarat.
Top Live Dealer Baccarat Casinos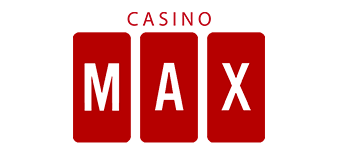 Baccarat Rules
In baccarat games, you are betting on whether the Player or the Dealer will win the hand. The object of the game is to get a hand as close to 8 or 9 as possible. Each player is dealt two cards, and cards are assigned a point value based on rank. Face cards are worth 10 points.
Keeping Score in Baccarat
When the point total of a hand is ten or higher, the first digit is dropped, and the second digit is the point total. For example, if you are dealt a Q-6 for a 16, the 1 is dropped, and your point total is 6. If either the Player or Dealer has a hand total of five or less, they can receive a third card. Otherwise, the Player and Dealer hands stand.
When your hand is 8 or 9, your hand is considered a Natural, which is an automatic winner. The exception is if you are dealt a Natural 8, and the dealer receives a Natural 9.
Fortunately, you don't need to know any of these rules. The dealer keeps track of the score for you. All you have to do is place your bets.
Baccarat Bets
In standard baccarat games, you can bet on a Player win, a Banker (Dealer) win, or a Tie. Player and Banker wins generally pay 1:1. If the game takes a commission on wins, the return may be smaller. For example, a game may return .95:1 on a Banker win, effectively taking a 5% commission. If a Tie is bet and dealt, a player receives 8:1 on their money.
How to Play Live Dealer Baccarat
If you're used to playing baccarat in casinos, then you'll have no problem playing Live Dealer Baccarat. Instead of a one-on-one game with the computer, you are playing a live-streamed game of baccarat with a live dealer.
Like in a live casino game, players have a set amount of time to place their bets. Unlike standard online baccarat, the Live Dealer version of the game allows for numerous people to play every hand. You may have a dozen or more players betting on the same hand.
Once the time for placing bets is elapsed, no additional bets are allowed, and hands are dealt. The dealer then points out which hand is the winner, and the casino software pays out bets automatically. The dealer then removes the cards and sets up for the next game.
Due to the live dealer element, games happen at a slower pace than regular online baccarat games. This is preferable for those that want to extend their bankroll or want the live casino experience from home.
Companies That Offer Live Casino Baccarat
Live Dealer Baccarat is one of the most common live dealer games offered at online casinos around the world. Some people mistakenly believe that live dealer games are run by the casino they are playing at. The truth is most gaming sites subcontract their live games to a third party company.
Online casino companies that offer Live Dealer games have streaming TV studios that host games 24-7. These games are then broadcast and played through online casino partners. This allows casinos to offer these games without having to hire additional staff.
Evolution Gaming is easily the largest Live Dealer company in the world, offering Live Dealer Baccarat and a wide variety of other casino games. Often, you will see Evolution Gaming products provided along with games from other providers. These software providers include Playtech, Microgaming, NetEnt, Visionary iGaming, and Vivo Gaming.
Live Baccarat vs. Online Baccarat
Depending on the software provider, there may be several differences between Live Baccarat and standard online baccarat. In Live Baccarat, you have the option to make a Dragon Bonus side bet. For this bet, you will win if the hand you wager on wins by a Natural (an 8 or 9) or if you win by four or more points.
A Natural win pays even money while a point spread win pays off based on the spread. If you win by 4 points, you get even money. Win by nine points, and you get 30 to 1 on your money. To make this bet, either bet on Player Dragon or Banker Dragon.
Some Live Baccarat games offer additional side bets similar to what you would see in Super 6 Baccarat games. Some games offer an Any Pair bet, which pays 5:1 if there is any pair on board. The game may also offer a Player Pair and Dealer Pair bets, which pay 11:1 if the hand bet is a pair. These games may also offer Perfect Pair bets that pay 25:1 on your bet.
Plus, many sites allow you to bet Small or Big. This is a bet on how many cards will be dealt in a hand. If only four cards are dealt, the Small bet wins at 1.5:1. If any additional cards are dealt, then Big wins at 0.5:1.
Live Dealer Baccarat: Pros and Cons
So why would a player opt to play Live Dealer Baccarat over regular online baccarat? There are several reasons that vary, depending on the online casino. The most common reason that players like to play Live Dealer Baccarat is the dealer interaction.
Most Live Dealer games offer attractive dealers and the opportunity to chat with them. The best online baccarat live dealer games have friendly dealers that will regularly interact with players. They make the game fun, and this keeps players coming back for more.
Next, there are some instances where Live Dealer Baccarat games will offer more variety than standard games. Some Live Dealer suites will offer Baccarat, Super 6, Super Baccarat, and other variants. Many online casinos will only offer one or two baccarat variants in their standard table game selection.
For those of you that like to play higher stakes, Live Dealer Baccarat games are going to be your best bet. The average online casino only takes bets up to around $500 for most table games. For Live Dealer Baccarat, you can find high stakes games with limits up to $2,500 per bet. If you have a smaller bankroll, don't worry as you'll find table limits as low as $1 per bet.