Top Casinos with Real Live Dealers in 2021
Live dealer casinos are becoming more common all the time in the online casino industry. Technology has finally caught up to what gamblers want from their real money online games. Instead of simulated games with RNGs and nice rendered casino-themed artwork, you get a live feed from a video camera recording a real-life dealer somewhere out there in the world.
This page discusses the options that live dealer gaming offers gamblers. It also recommends the top 5 casinos which offer live games to US players. Most of the casinos which offer live dealers tend to offer the same select number of games, but they are the most popular table games.
Top Live Dealer Games Casinos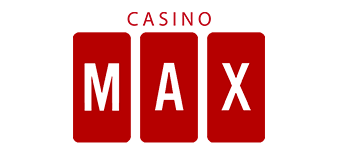 Finding a Live Dealer Casino That Works For You
The best online casinos tend to offer the best online live dealer game experiences, too. The fact is, if a gambling site is well-run, then the management staff is going to find a way to make something like live dealing work well, too. You might assume that those who have been training live employees for decades at their brick-and-mortar operations, such as Ladbrokes and William Hill, might have the edge.
That's not always the case. Those which have been delivering the best online product for a decade or more might be better suited since the live online dealer requires good tech support.
The Best 5 Live Casinos for US Players
Online casinos hire a live dealer group to staff their live casino. Visionary iGaming (ViG) is the leader in the US gaming market. Vivo Gaming and Fresh Deck Studios are ViG's main competition.
Outside the US, Evolution Live Gaming and Ezugi are top companies. Microgaming, Playtech, and Novomatic all have their own live studios.
Comparisons of Live Dealer Casinos
Those are the dry details. Each of these sites offers similar game options and video streams. That hardly accounts for all the ways their live games are completely different. When you start analyzing which is better, you'll have to answer a number of questions about these live dealers.
Where do the live dealers operate from?
Does the dealer or croupier seem professional?
Are they male dealers or attractive female dealers?
Do they distract from the game?
Does the technology work right?
What if the live feed is interrupted during a hand?
Can I see and hear everything I need to see and hear?
Review of Live Dealer Games Online
Some of the live video streaming of gamblers at your "table" don't use live casino dealers. This is especially true in online poker games which have the players videotaped. While the players are real, you still have the random number generator and a computer simulation replacing a live deal.
The game deviates from most virtual casinos in one way. You have a live video feed of the other players at your table, like what you would get if you were using Skype. You can communicate with your fellow players or your opponents ("peers") by video, voice, and instant messaging.
This type of live feed works best for social games like poker and craps, so you won't find it too much on roulette, video poker, and Casinos. Live Slots might work in the same way, though live dealer casinos with slot machines only provide online slots as mini-games.
Whichever game you play, live gambling via video feed provides a more interactive experience than you'd get from a standard video simulation. In the end, you're still getting the same game presented to you. It's a lot more realistic to actually see your opponent and try to read their moves than some cartoon representation of them. It's just not the same trying to figure out what the cartoon guy in the cowboy hat or the smiling animated guy in the fake tuxedo is thinking.
Live Dealer Games You Can Play
Live Dealer Casino Games FAQ
If you've played Casinos at an online casino, you're already familiar with live dealer Casinos. That's because live dealer Casinos games are just the same as online Casinos but with the inclusion of a live dealer. Your dealer appears in your browser thanks to streaming video and you can watch the dealer manipulate the cards and produce the game's outcomes. You can interact with your dealer the way you would in the casino. Multiplayer online live dealer casinos also exist, allowing you to join other junkies on your live dealer adventure.
Absolutely. The live casino provider films the game as it happens in real time (from several angles), then streams it live to your screen instantly. The technology is the same that you use on Zoom, Facebook's Facetime, or Skype.
You'll still interact with the game like you would in standard online casinos, using your mouse or keyboard to place bets and move from room to room or game to game. The only difference is the appearance of the live dealer; all bets are still placed on the graphic representation of a betting surface. The live dealer is just there to add a new element to the game, and make casino games a bit more like land-based casino.
The "Bet Behind" feature lets gamblers bet on other blackjack players' hands. This exists for one of two reasons. First, it assures that you never have to wait on a seat at a table. Live blackjack often is like brick-and-mortar blackjack, with 7 seats to the table. Bet Behind blackjack lets you bet on hands until a seat comes open.
Two, it allows high rollers to increase their bet limits each hand. Even if they have a seat at the table, a high stakes player can bet on their hand and bet on a second player's hand, thus increasing the bet limit by a factor of two.