Online gambling in India is booming despite the adverse legal climate. Presently, online gambling is illegal in most of India, but that has stopped many from still making money at online casinos.
On this page, you'll learn more about the legal climate surrounding online gambling in India. Also, you'll learn about real-money casinos in India, how to find safe online casinos and how to make a deposit at casinos in India in Rupees.
---
Where to Play Online Casino Games in India
While online gambling is mostly illegal in India, this doesn't stop many from playing at online casino sites. Fortunately, many places take Indian customers.
Some of the top sites that accept players from India include betway casino and 888casino.
India online casino sites offer a wide selection of casino games including slots, blackjack, roulette, craps, pai gow poker, pontoon, video poker, let it ride, scratch cards and keno.
Not all casinos will allow you to play for real money in Indian Rupees but you can deposit in Rupees and convert to USD or GBP. When you cash out your winnings, the funds are converted back using current exchange rate.
For those concerned about the legality of online casino sites, know that the Indian government does not appear particularly interested in spending time prosecuting those that play recreationally online. They are more concerned with targeting underground casinos and other that take advantage of players.
As such, we recommend you choose a licensed and regulated online casino to play from home.
Top Casinos India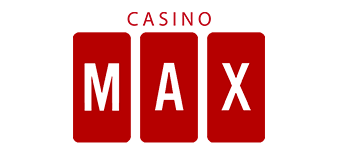 Online Gambling Laws in India – What Forms of Gambling Are Legal?
Law on gambling varies depending on the state. In general, each state has the right to draft their own rules and regulations on gambling. For states that don't have existing gambling laws, they are governed by the Public Gambling Act of 1867.
The PGA states that running a public gambling house is illegal. Also, it's unlawful for Indian citizens to play at one. Both the criminal casino operator and its patrons can be prosecuted under this law.
For states without online gambling statutes, they are subject to the Information Technology Act of 2000. This law makes online gambling and any associated activities illegal. Unlike the PGA, the ITA only targets online gambling companies. Knowing this, many Indians choose to play at offshore online casinos because they don't fear prosecution.
Four Indian states have set up live and online gambling laws or regulations. No significant movements have been made outside of the following states towards changing existing gambling regulations.
Goa – Live casino gambling is permitted in Gao but only with companies that are licensed by the government. Goa licenses are costly, so options are presently limited. Regarding online gambling, Goa has not regulated the industry. Therefore, online gaming in Goa is subject to the ITA.
Sikkim – Sikkim is the only Indian state to allow both live and online gambling. The Sikkim Regulation of Gambling Act was passed in 2005. This law permits some casinos to operate in Sikkim. In 2009, the Sikkim Online Gaming (Regulation) Rules bill was passed. This bill allows many online casino games to be spread online.
Online operators must be licensed by the state government to offer games in Sikkim. The sites must also be licensed by another major online regulator like the UK Gambling Commission, and their gaming must undergo security testing on a regular basis.
Maharashtra – Among states with existing gambling regulations, Maharashtra is the most restrictive. The only forms of gambling allowed are live stallion and canine racing. All other forms of live and online gambling are illegal.
Nagaland – In 2015, the Nagaland Prohibition of Gambling and Promotion and Regulation of Online Games of Skill bill was passed. Under this bill, all forms of gambling that are classified as a "game of skill" are banned. This designation effectively makes the majority of online casinos illegal in Nagaland.
Games such as online poker are allowed because they are deemed to be a game of skill. Games of skill are permitted, and sites such as 888poker and PokerStars now offer online poker in the area.
---
Religious Views Towards Gambling in India – Is It a Sin?
When considering the legal climate of gambling in India, it is important to remember the religious views of the country. The majority of the country follows the teachings of Hinduism. About 15% of the nation support the teachings of Islam. Both have very stringent views about gambling and understanding those views can help you understand the laws behind gambling.
Hinduism – Generally, gambling is frowned upon in Hinduism. If you look at the teaching of the Manusmriti, gambling is considered to be one of the worst sins that you can commit. But if you look at The Life of Hinduism, it permits gambling during Diwali.
The thinking is that gambling has a time and place in a person's life, but it must be done in moderation. As such, if you're a Hindu, you should be abstaining from gambling except during Diwali.
Islam – If you're a Muslim, there's no debate about the morality behind gambling. Gambling is called an abomination of Satan's Handwork in the Quran. Satan uses gambling to separate you from God and to excite hatred in people. It is considered dishonorable to make money with online gambling and explicitly forbidden.
Considering that over 94% of India's population is either Hindu or Muslim, the stance of the nation towards gambling makes sense.
---
Finding the Safest Online Casino Sites
It's no secret that there are online casino sites that are either rigged or merely exist to take your money. Illegitimate online casinos have existed since the first online casinos were created. That's why it is vital that you seek out and play at online casinos that are licensed by prominent gambling regulators.
Major online regulatory bodies license all of the major online casino sites such as 888casino. For example, 888poker is licensed by the UK Gambling Commission (UKGC.) The Gambling Commission regulates both live and online casinos throughout the UK. Sites that are licensed by the Gambling Commission have undergone extensive vetting and security testing. If the UKGC authorizes a casino, it is the same as if you were playing at a live casino.
The Gambling Commission is not the only primary regulatory body. Other prominent regulators include the Gambling Supervision Commission out of the Isle of Man, the Malta Gaming Authority, the Alderney Gambling Control Commission and the Panama Gaming Control Board.
Also, check to see that a significant online testing laboratory certifies your preferred online casino. Companies such as eCogra, Gaming Associates, and Gaming Labs run extensive testing of online gaming to ensure fairness and that the site had adequate security measures in place.
If a site is not licensed by a major regulator or lacks significant laboratory certification, move on to a different location
Depositing on Online Casinos
Since online gambling is not legal in India, transferring funds onto an online casino can be difficult. Luckily, there are plenty of options for doing so.
Most sites will allow you the ability to transfer via a major credit card. However, since online gambling is illegal, your bank may not authorize the transaction. Sometimes you can use a debit card such as Visa Electron, but you may still encounter restrictions depending on the issuing bank.
When credit cards are not a viable option, most turn to eWallets. Ewallets allow you to electronically transfer funds to online casinos in minutes at very reasonable rates. Just transfer funds from your bank account or credit card to the eWallet and use it to fund your online casino account.
Most online casinos widely accept skrill and NETELLER. Some sites also receive payments from ecoPayz, Webmoney, and PayPal.
In some cases, you may be able to initiate an eCheck from your bank account. Banking restrictions on gambling transaction may apply.
Most deposits are available instantly after you submit the payment. Bank drafts may take 48 hours before funds are available.
When you're ready to cash out, you will usually have to do so to the account used for your deposit. If not possible, the online casino will provide options for withdrawal. For more information about making deposits, head to your casino's Cashier page or contact their customer support.
---
Make Money With Online Casino Sites in India
Like many other parts of the world, India has outdated laws and regulations regarding gambling and insufficient laws on online gaming. While Sikkim and Goa have taken a more progressive stance towards gambling, the legal climate of online gambling is slow to change in the rest of the country.
Fortunately, there are still plenty of online casinos available to Indian where you can play your favorite games and make money playing online casino games. These casinos offer the best in online gambling from leading providers such as Microgaming, Playtech, Play N' Go, Amaya, EGT, NextGen Gaming and more.
While the legality of online gambling doesn't appear to be changing anytime soon, you can take steps to ensure that you stay safe while gambling online. When you play at online casinos, make sure that you pick online casinos that are both licensed and certified, ensuring that you enjoy fair gaming and that your funds are safe and secure.