Greek online casinos should support the Greek language, while offering the Euro as a currency option. In the past 10 years, most of the biggest, most successful European casino properties have added Greek to the list of languages they support, while the Euro is compulsory in European casinos–more widespread than the casinos in UK pound and as widespread as the US dollar. Greek online casino gamblers have plenty of options when they start to pick a favorite casino, but a few obstacles do add complications.
First of all, no Greek-licensed and Greek-operated online casinos exist, because the online gambling laws remain in a state of flux in the Greek nation. It looks like changes are coming in the near-future, but it's uncertain whether those changes will be for the better or the worse. The future of online casino gaming in Greece hangs in the balance at the moment as the Greek parliament continues to play hardball with global electronic gambling interests, but certain signs point to the fact that a suitable resolution could be had in the comings years–maybe even months.
Top Casinos Greece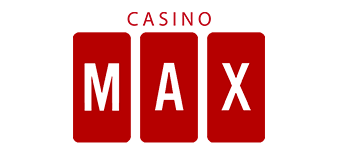 Greek Gambling Laws and OPAP
The "Greek Organisation of Football Prognostics S.A", better known as "OPAP", is the gambling monopoly which controls all legal sports betting and lottery games inside Greece. Established in 1958, OPAP has controlled most gambling inside Greece since that time. OPAP has since suffered through criticisms by Greek citizens and at least one major scandal, as OPAP appears to have awarded lottery terminal contracts to Greek Intercom without the proper legal bidding process–a process which may have resulted in about $100,000,000 or more of fraud. The case is still ongoing. Also in 2011, the Greek government announced it would sell their interest in the company to repay its own debts, though this sell has been delayed for the present. As of 2012, the Greek government still seeks to sell the Greek lottery, which is expected to raise as much as 1.7 billion Euros to repay government debts.
As for land-based casinos, about 20 of these exist inside Greece, though most are on the Greek Islands in the Aegean Sea. This is no different than most nations, who seem to put their casinos and casino licensing authorities in out-of-the-way places and distant outposts (see the Netherlands Antilles, Gibraltar, Malta, Cyprus, and the Native American Casinos). Still, the Greek government isn't entirely hostile to brick-and-mortar gambling, though state monopolies and a certain amount of skulduggery go along with that consent.
---
Are Online Casinos Legal in Greece?
Greek gambling laws are hard to comprehend for many outsiders. In many ways, the local statutes seem like some of the harshest on the continent if you're a casino gambler wanting to join a game of chance on your computer. On the other hand, players are seldom banned from casinos, so long as they enjoy their gaming in the privacy of their household. Still, a 2002 law sought to outlaw all online gambling in Greece, though the law effectively only ended betting on games in Internet cafes. Even today, people who want to play games of chess on their computer in a cafe might be hassled, especially if money is on the line. In Greece, it's best to enjoy your gambling at home.
---
Betfair and Greek Online Casino Law
Betfair Casino's people were consulted by the Greek authorities when writing the latest proposed online gambling laws, creating optimism that the new laws would reflect a forward-thinking, international approach to online gambling. Betfair officials were outraged when they learned the new laws required sites registering with the Greek government to incorporate in Greece (subjecting them to prohibitively high Greek taxes), the requirement that the sites be hosted and licensed inside Greece, and a blanket ban on exchanges. All of these additions seemed to target the very company being consulted, so they made little sense.
Perhaps worse for online players, they would have to obtain a special player's card even to play at Greek online casinos. This is clearly unworkable, especially since such a process is sure to drive gamblers away from any casino that forced them to obtain a license. In an industry where the trends are toward quicker signups and less fuss to attract more customers, this would be a sure way to have no customers. The European Commission rejected these proposals and sent them back to the Greeks for redaction. While the German and French governments might ignore the European Commission, it's unlikely the cash-strapped Greek government will be able to do so. For now, Greek online casino laws are in limbo.
---
Greeks and Real Money Online Casinos
One bit of good news for Greek online gamblers is their local gambling statutes seems to allow unlimited online games of chance. I've searched through a lot of the best online casinos and I haven't found too many which turn away Greek players. The gambling laws seem to allow the Hellenes free access.
I wanted to put that theory to the test, so I found one of the famous online casinos which seems to have restrictions for the most different nationalities. I eventually settled on Paddy Power Casino the largest online casino in Ireland as a test case. Paddy Power uses Playtech and Evolution Gaming software, while it's licensed in Alderney. PaddyPower only uses the Euro and the UK pound as currencies, while it's only supported language is English (a problem for some Greeks, of course). Players from 119 different countries are prohibited from playing at Paddy Power Casino, a number which is swelled by 20 different European countries. Players from France, Germany, Italy, and Russia can't play there. Neighbors such as Bulgaria, Macedonia, and Albania aren't accepted at Paddy Power. Even players from site-licensing Cyprus can't play there, but players from Greece are accepted. That's a pretty good indication of how little trouble Greek players should have finding a good real money casino.
Greek Casinos with No-Deposit Bonuses
One of the trends in online gambling these days is to offer the no-deposit bonus, where a player receives money to wager before ever making a deposit. All gamblers have to do is register with the site and set up an account, though they don't have to fund the account. The advantages of this are obvious to gamblers who like to shop for welcome bonuses–you can play without paying. All of these bonuses have wagering requirements set to where most players aren't likely to walk away with a pot of cash, but the opportunity is there to play with house money and walk away with a big jackpot without risking your own bankroll. So this is something for Greek casino gamblers to consider.
Casinos offering freeplays include High Noon Casino ($60), Mummys Gold ($500), Ruby Fortune ($700), Golden Tiger ($1500), River Nile ($1500), Black Diamond ($25), Crazy Vegas ($3000), Grand Mondial ($2500), and Platinum Play Casino ($1500). I'm not as familiar with Crazy Vegas and Grand Mondial as I am with the Golden Riviera Casino, so I can't recommend them so boldly.
---
Greek Online Casino First Deposit Bonuses
If you prefer the traditional signup bonus or welcome bonus in which you get additional funds added to your account the first time you make a deposit, try out the Cherry Red Casino. This 100%, $7,777 bonus is one of the biggest you'll see in Greece. EU Casino offers a €2500, 200% matching bonus, while High Noon Casino offers a 200%, $2,000 first deposit bonus. The most famous casinos each have their own bonus structures, including Bet365 ($400), 32Red ($160), Bodog (10% No Max), WinPalace ($3000 on Slots), and Virgin CasinO ($100) all offer some sort of promotional incentive. I should mention that each of these casinos have different terms and wagering requirements, so some of those numbers which seem like low-ball offers might actually compare better with the competition than you would think. For any casino you've enjoyed in the past or heard good things about, research their bonus plans and see whether they wouldn't be a good deal for you. All is not what it seems in online gambling.