What do you do when you have that urge to hit the tables, but it's raining outside, and you just can't stomach driving to another casino to play blackjack? Take to the Internet. When the time has come to place your bets, gambling in cyberspace has a distinct upside to all the fake palaces and pyramid casinos of the physical world.
If you'd prefer to avoid lengthy downloads when it's time to get your game on, no-download casinos, which are often also referred to as Java or Flash casinos, offer a workable solution. Play whatever game you want instantly, whenever you want. Simply log in to your player account and place your bets right from your Web browser.
You can gamble for real money from home, the road, or anywhere you choose that's not Las Vegas, although even that's an option. Avoid the setup hassles when you join a site with a no-download option, and you're a few clicks away from taking your virtual dealer down a peg or two.
Top Blackjack No Download Casinos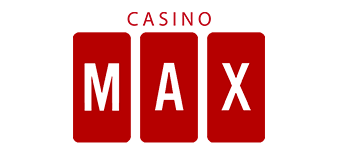 The Many Allures of No-Download/Java/Flash Casinos
Unfortunately in this Microsoft-driven world, many online casinos do not offer downloadable games that are compatible with operating systems other than Windows. Those who use alternative operating systems and want to play blackjack or other online games for actual cash are frequently out of luck before they've even hit a table.
This is where no download casino game applets come in particularly handy. With a Flash or Java blackjack interface, for example, you never need to download anything other than those regular browser updates that install immediately. No tedious restarts on your computer are necessary here.
No matter what operating system you prefer to use, you can play Flash or Java blackjack in whatever browser you have on your computer, tablet, or mobile phone. Online gambling sites that provide no download options for access to their games open up the world of online gambling to everyone with an Internet connection, regardless of operating system, so you do not have to get bogged down with issues of software compatibility.
---
The Download-Free Downside
No one software approach is perfect, and Java and Flash blackjack casino games are no exception to this truth. If you are looking for high resolution graphics or a wide array of in-game options, you should probably look elsewhere. The software platforms of no-download browser games are smaller and use less system resources, so they allocate less emphasis to graphics, game options, and other cosmetic components.
Accessing your blackjack casino account through no download software platforms is not the smartest choice, particularly on public and open Wi-fi networks. Both Flash and Java software platforms have proved vulnerable to security attacks, so even playing from a private computer on public Wi-fi networks can invite disaster if any savvy hackers are lurking.
The security limitations of Java and Flash software platforms are unfortunate since no-download casino games applets would otherwise be ideal for use on public computers, with their frequent restrictions on downloading and installing programs.
---
Can No Download Blackjack Games Work for you?
While blackjack games available within a software package may offer a better interface and playing experience, the lack of the bells and whistles of installable games is a surface-level drawback. Java and Flash programs also can be slower and require more Internet bandwidth. Because of the way download-free games are programmed, they aren't as high in quality, but they make up for that in terms of ease of access and play.
No-Download/Java/Flash Games: Behind the Scenes
When broadband became more prevalent and made the Internet faster, this new development provided an influx of Java and Flash games, not just on personal computers but as apps for cell phones and add-ons to their browsers. These programs are simpler than their download-and-install counterparts, using scripting that most browsers can execute.
The need for a wide range of browser compatibility and the bandwidth requirements constrain designers from packing multiple options and effects into no-download games. Often the animations are simplistic in nature because they are plainly coded in order to work in multiple browser environments.
There is an elementary quality to Java and Flash game platforms so that game designers will look past them to the more potentially elaborate download-and-install variety when looking to design new games or redesign the game play environment.
The graphic components necessary to play casino style games in general, whether download free or download-and-install, do not have to be complex so that your gaming experience does not have to change much either, and it often does not when playing Flash or Java games. Most browsers will allow you to play the no-download options available at online casinos, so long as you have the latest versions of Flash or Java.
Often computer systems will notify you when updates are available or automatically install the updates themselves. If you do not have the latest version of Java or of Flash, you can find them available for free on their websites, www.java.com and www.adobe.com. Once everything is up to date, you are a mere click away from instant online casino fun.