People who own iPhones and iPads are brand-loyal to a fault. To call them "fans" is an understatement; the reality is that they're fanatical about their cellular phones and their tablet computers. They expect a certain quality of design, a minimalistic but still beautiful experience. And players of iPad / iPhone blackjack games are no different.
When you're looking for an app with which to play blackjack on your iPad or iPhone, you want to look at the reviews carefully. Ask yourself questions like whether or not the app is designed for both the iPad AND the iPhone. It would be a disappointment to find the perfect app for one device and not be able to use it on the other device.
Playing Real Money Blackjack on iPhone / iPad
Some online casino apps allow you the ability to play blackjack for real money on your iPhone or iPad. If this is the case, do some research on the integrity and reliability of the Internet casino that powers the game. It's unlikely you'll find an unfair game, as blackjack has a house edge already, but sometimes you'll find Internet casinos which pay out winnings very slowly. Those are the kinds of casinos to avoid. Look for a legitimate casino discussion forum where real people are discussing real experiences playing at Internet casinos before making a decision.
Top Blackjack iOS Casinos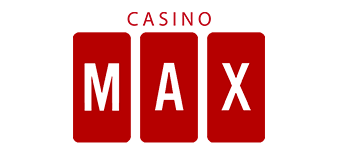 You should also read the reviews from the users of the app. Customer ratings are your friend when choosing an iPhone or an iPad blackjack game. Some things to avoid in an app include too many ads. There's nothing wrong with an advertising-supported app, especially if it's a free download, but advertising is easy to over-do. If a blackjack game features too many ads, you'll usually read about it in the customer reviews.
Another thing to be wary of are games that don't actually duplicate the math of a real card game. A legitimate blackjack program should duplicate the action you'd expect from a 52 card deck (or multiple decks). If you're winning all the time, then the game has been rigged in your favor, and it's not a good representation of the real blackjack experience that you crave. On the other hand, if it's too hard to win, that could also be a problem, but it's probably a lot less common.
I've seen several reviews of games for the iPad and the iPhone where the players complained that the dealer didn't bust as often as they should, or that the dealer almost always has a total of 20 or 21. I'm skeptical of this kind of complaint, because it's the kind of complaint I used to hear all the time in online poker rooms. Players would complain that the games were rigged, but they never had enough data to make a convincing case about this.
Also keep in mind that gambling via the Internet is illegal in many jurisdictions. In the United States, no one has ever been prosecuted for playing blackjack online for money, but it is illegal in several states. Many of the most legitimate casinos don't accept real money players from the U.S. because of the legal situation there, but you might find a similar situation in almost any country. Check your local laws and make intelligent decisions about your Internet activities.
You needn't be overly cautious about playing blackjack online, but use good sense. We can't be held liable in any way for the activities you choose to engage in on other sites using your iPad or iPhone. We provide the information on this page for entertainment and educational purposes only.