Low limit blackjack allows real money gamblers to enjoy their card hobby at the lowest cost possible. Blackjack has better odds for the player than any of the other casino table games, so you have a better chance to win money and are likely to lose less cash if you don't than any other game in a casino. From a player's perspective, finding low limit single-deck or double-deck blackjack gives them the best value in any casino, whether it's live or online.
Land-based casinos need to turn their limited space into profits. Since they aren't going to make much money with a low house edge at a low limit, you won't find too many casinos even in Las Vegas offering $5 blackjack tables. In the online gaming market, low stakes blackjack is much more common. Besides bandwidth, players don't take up space the way they do in a brick-and-mortar casino. Players also find it easier to visit the competitor's casino if they offer a blackjack bonus, $1 blackjack games, or the same game with better odds.
Top Low Limit Blackjack Casinos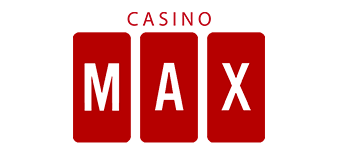 Why Play Low Limit Blackjack Online?
Many gamblers have a limited bankroll and can only play responsibly at a low limit table. Beyond that, the low limit tables allow new players to learn the game and try different strategies, while still feeling the excitement and entertainment of real money table games.
Low limit blackjack lets you get a feel for how blackjack plays beyond the strategy tips you might read in a book, on an online how-to page, or even in a video tutorial. Players can find free games online, even at their favorite real money casinos, but this is about like playing blackjack against yourself as both dealer and player.
Most people gambling online probably consider themselves reasonably good classic blackjack players, but that doesn't mean they can immediately pick up the nuances of all the blackjack variants online. Learning how to play at a low limit blackjack table is especially important when you're trying to branch out into games like pontoon, perfect pairs, match play 21, double exposure (face up 21), Spanish 21, super 21, and European blackjack. These games have different basic strategy charts and side bets to learn, so a player wanting to try out these games aren't going to want to risk as much as they normally might. Online casinos are less likely to have as many of these tables available, so finding the low limit games of blackjack variants is a particular boon.
$1 Blackjack Online
Players can find $1 blackjack online with relative ease. Several casinos already offer this low limit game, while several others have promised to open up online tables for these limits soon. £1 online blackjack is also being promised by several of the largest European and UK sites. Gamblers can even find games for as low as $0.50 or 50p, so look for these if one US dollar, UK pound, or Euro is too rich for your blood.
These are likely to be the lowest online blackjack limits you'll find, at least at reputable sites that are licensed and regulated by the proper authorities. You might find penny blackjack limits somewhere, but no legit online casinos offering those tables here in 2021.
How to Find Low Stakes Blackjack Games
Among blackjack games in Las Vegas, most players consider $5 blackjack to be low stakes. It's a relative term because gamblers have different bankrolls and revenue streams.
Some people might consider the low limit blackjack like $3 or even $1 games to be the truly low bets, while high rollers might consider $25 maximum to be too low for their tastes. Let's define our terms: this article talks about blackjack for $5 or less.
Of all places in the world, it is easier for players to find low stakes blackjack games in Las Vegas. The competition is greatest in Las Vegas, so casinos vie for customers the most. In general, Downtown Las Vegas casinos and other Off-the-Strip casinos offer $5 blackjack tables. Some even offer $3 blackjack games.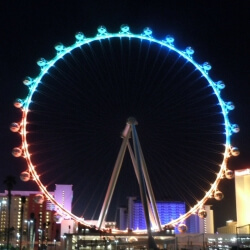 Low Limit Blackjack Games in Las Vegas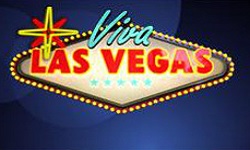 El Cortez Hotel & Casino offers $5 limits on single-deck blackjack. You can double down on any two cards. Silverton Casino offers similar bet limits on single-deck blackjack, but you can double-down only when you hold a 10 and an ace.
The Flamingo Las Vegas, the Paris Las Vegas Hotel & Casino, and Treasure Island: TI Hotel & Casino each offer $5 blackjack. The variant at Flamingo and Paris Las Vegas has a house edge of 0.56%, while the version at Treasure Island Casino varies between 0.46% and 0.49%.
The Venetian Resort Las Vegas and the D Las Vegas Hotel & Casino each offer video blackjack for low stakes. The Venetian Las Vegas does not have blackjack tables with low limits, though the D Las Vegas offers $3 blackjack with a house edge of 0.66%. Main Street Station, a casino, brewery, and hotel in Downtown Las Vegas, also has a $3 blackjack game. In this case, the house edge is 0.76%.
Finally, several of other Off-the-Strip casinos with $5 blackjack: Binion's Gambling Hall & Hotel, The Golden Nugget Hotel and Casino, the California Hotel & Casino, Downtown Grand Hotel & Casino, the Fremont Hotel & Casino, The Golden Gate Hotel & Casino Las Vegas, and the Plaza Hotel & Casino Las Vegas.
Low Stakes Blackjack in Atlantic City
Atlantic City offers even fewer low limit tables. In fact, you aren't likely to find tables for less than $10 in 2021 – and even those can be rare.
Casinos like Bally's, Borgata, and Tropicana are known to offer $25 tables. Sometimes the best game you can find at Bally's Atlantic City is $50 tables, though.
Harrah's Atlantic City offers $50 tables of blackjack.
Atlantic Club City Hotel (Atlantic City Hilton) was best known for its $10 tables, but the Atlantic Club closed in 2014. Since then, the best chance of finding a low limit blackjack game is at Borgata and Tropicana.
Low Limit Blackjack Etiquette
When you walk up to a low limit blackjack table, don't suddenly become an elitist in terms of play and blackjack etiquette. The low limit tables are likely to have the less serious players, the beginning players, and the low-dollar gamblers. Understand you're not expecting to see world-class blackjack players who know the game, make the correct play every single time, and keeps the game flowing constantly.
First-timers and other inexperienced blackjack players gather at the low stakes blackjack tables because they're learning the game. If you're playing at a $5 blackjack table, keep that in mind when sitting through a low limit blackjack game and hold your tongue.
Low Limit Blackjack FAQ
It depends on the place you play blackjack, as well as your own stakes. On the Las Vegas Strip, low-limit blackjack tends to be $5 minimum bets. Some Off-the-Strip casinos might offer $3 blackjack at certain times of the week.
In online casinos, you can play blackjack for $1 a hand. Live dealer blackjack might have $1 or $3 blackjack, but you'll more likely be playing for $5 a hand.
Playing blackjack for $5 or less per hand is an inexpensive way to enjoy a casino trip. In fact, few games are cheaper to play over the long haul, at least if you learn basic strategy for the variant of blackjack you play. That's especially true for $1 blackjack online. If you play two hands a minute for an hour, you'd expect to lose less than $2 an hour playing – and could easily win money.
Beyond that, mid-stakes players who want to learn basic strategy on a blackjack variant might play low-limit blackjack while learning the rules and strategies. Since blackjack is a game that requires skill and strategy, if you haven't master twenty-one yet, then you should play at lower bet limits.
Yes. Read about low-limit slots, low-limit video poker and other low-stakes table games here:
If you happen to be a low roller who loves blackjack but wants to learn a new version of the game, we suggest you try out some of our free blackjack games.
Our free casino games page includes free versions of Atlantic City Blackjack, Classic Blackjack, Double Exposure, Blackjack Switch, Blackjack Surrender, Match Play 21, European Blackjack, High Streak Blackjack, Perfect Pairs, Spanish Blackjack, Triple 7s Blackjack, Pontoon, Vegas Strip Blackjack, Vegas Downtown Blackjack, and Multihand Blackjack. When learning a new version of 21, the only thing better than low-limit blackjack is free blackjack.
Most blackjack tables pay 3:2 for a natural blackjack, or $3 for every $2 that you bet. 6:5 blackjack only pays 6:5 for the same card combination, or $2.50 for every $2 you bet.
That single rule change increases the house edge of blackjack by almost 2%. In other words, for every $100 you wager, you can expect to lose almost $2 more. It adds up significantly over an afternoon of blackjack.