The #1 game that you will find at live dealer casinos is blackjack. The game is one of the easiest to learn at online casinos and has some of the lowest table limits. For those looking to play at live dealer casinos, you will find plenty of options for blackjack.
Learn more about playing live dealer blackjack online, including which companies offer the game and the variants of live blackjack available. Also, learn about a unique side bet only available in live dealer online casino blackjack.
Top Live Dealer Casinos Online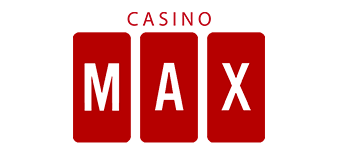 How to Play Live Dealer Blackjack
It takes a couple of minutes to learn how to play live dealer blackjack online. The object of the game is to make a hand as close to 21 as possible. You are playing against a dealer. To win the hand, your hand must beat his hand, or the dealer must go over 21. This is known as a bust.
Blackjack Hands: Point values are based on the rank of the card. Deuces through tens are worth face value. Face cards are worth 10 points each. The ace is the one exception, as it can be used as either a one or 11.
The Deal: Each player starts with two cards face up, and they must decide whether to hit or stand. Players can continue to hit a hand until they reach 21 or bust. For dealers, they must draw until they reach at least 17. At this point, they must stand. Sometimes a game will require that a dealer hit a soft 17, which is an ace and 6.
Natural Blackjacks Pay 3:2: If you are dealt an ace and a ten or face card, you win automatically with a blackjack. Blackjack generally pays 3 to 2 on your money. All other wins pay even money.
Splitting Cards: Instances happen when you can make additional bets or receive extra hands. For example, if you are dealt a pair or two 10 point value cards, you can split the cards to make two hands. When you do this, you must place a bet equal to your initial bet. You can then hit as usual.
Doubling Down: Also, players can double down on a bet at times. When you have a point value of 9 to 11, you can place a bet equal to your initial bet and double down. The catch is that you will only receive one additional card. For example, if you receive a 5 and 4, you can double down. However, if you catch a two, you will likely not win unless the dealer busts.
Other rules related to side bets apply to blackjack, but these can be explained in the lobby of the games you play.
Live Blackjack Bet-Behind Feature
One significant difference between live and standard blackjack is the bet behind a bet. If seats are occupied at live blackjack tables, you can still play by making a bet behind a bet. For example, you sit down to a table that's full, and rather than wait for an open seat, you decide to bet on player 3's hand.
Bet-Behind hands are then played as usual, and you win when the player wins. Note that if a player decides to increase their bet, either by doubling down or splitting, your bet will double. If you bet $5 on player 3's hand and they double down, your bet will be $10.
Payouts for bet behind bets are the same as in standard blackjack. If you choose to bet behind, we have a couple of tips to help you win more. First, players will be highlighted that are on hot streaks or winning consistently. These are good players to bet on.
Choosing a Player to Bet Behind
If you are an experienced blackjack player and can spot players who are playing perfect strategy, these are also good players for bet behind. The bet behind bet is unlimited, meaning you can make multiple bets each game and can play the bet on each hand. You can even make these bets once you take a seat at the table.
Why Use the Bet Behind Feature?
Bet behind is a great way to take advantage of live dealer games when you are not seated. For inexperienced players, it is a way to learn proper strategy and still make a little money.
Live Dealer Blackjack Providers
Many think live dealer games are created and operated by the casino. In fact, the games are provided by third party companies and subcontracted through casinos.
Below is a list of some of the top companies that provide live dealer blackjack games:
Evolution Gaming
Visionary iGaming (ViG)
Extreme Live Gaming
Novomatic
Ezugi
Vivo Gaming (Defunct)
Fresh Deck Studios (New)
BetGames.TV
These companies all provide live blackjack games and a variety of live online casino games. The games are live-streamed from a studio at a central location with dozens or even hundreds of tables being played at once. You will notice other tables being dealt in the background if you pay close attention while playing.
The lobby and games provided by these companies are incorporated into your favorite online casinos. Gaming companies make money through the services they provide. The casinos then have a state-of-the-art live dealer casino setup that does not require additional tech support to operate.
Generally, live dealer casino games only allow betting from online players. A few online casinos offer a hybrid of live games. For example, Authentic Gaming does provide a variety of games that are streamed from live casinos. With these games, you are placing bets along with players in live casinos. This is the ultimate live experience.
Versions of Live Dealer Blackjack
Blackjack is the most popular table game in the world and the top game you'll find at live dealer casinos. We've found up to a dozen variants of live blackjack, though most casinos offer two or three versions.
Some games below are more common than others. Here are a few of the blackjack variants you will find at live dealer casinos.
Best Live Blackjack Games in Online Casinos in 2021
| | | |
| --- | --- | --- |
| Blackjack Variant | Live Casino Provider | Live Blackjack Game Description |
| Live Blackjack | Visionary iGaming (ViG), Evolution, Playtech, NetEnt, Microgaming, Fresh Deck Studios | Classic blackjack with hit, stand, double, or split rules. Low roller to high roller tables. |
| HD Blackjack | Visionary iGaming (ViG), NetEnt | Enhanced graphics and more camera angles. |
| Bet-Behind Blackjack | ViG, Evolution, Playtech, Microgaming, Fresh Deck | Never wait for a table, as you can bet on the hand of any of the players in the 7 seats. |
| Speed Blackjack | Evolution | After the deal, the first player to move gets the next card. Creates faster hands. |
| Infinite Blackjack | Evolution | Scalable game with Six Card Charlier rule and Any Pair, 21+3, Hot 3, and Bust-It side bets. |
| Free Bet Blackjack | Evolution | Special free bets featured on certain hands (9,10,11 and all pairs). |
| Power Blackjack | Evolution | Unlimited players, double-triple-quadruple down, and the 9s and 10s removed from the deck. |
| Salon Prive Blackjack | Evolution | High maximum bets, control over dealers, the shuffle, and game speed. Access to VIP Room Manager. |
| VIP Blackjack | Evolution | High roller blackjack for premium players and whales. Play with like-minded players. |
| Blackjack Party | Evolution | Low-stakes party-style game with unlimited players entertained by TV-trained dealer and hostess. |
| Dedicated Blackjack | Evolution | Live blackjack made-to-order with lightbox backdrops and 3D graphics. |
| Playboy Live Blackjack | Microgaming | Live from Toronto — the dealers are dressed in Playboy-branded bunny outfits. |
| Perfect Pairs Side Bet | Visionary iGaming (ViG), Evolution | Has the option for Perfect Pairs side bet — bigger payouts when receive a matched pair. |
| 21 + 3 (Rummy) Side Bet | Visionary iGaming (ViG), Evolution | Side bet where you win based on the combined score of your hole cards and the dealer's upcard. |
Generally, blackjack games will be the dominant game at live casinos. For example, Ignition Casino has 27 tables of blackjack out of a 33 table casino. This is quite common. In some instances, blackjack may be the only game offered in the live version of the casino.
So why are there so many tables of blackjack? Unlike standard online blackjack, live dealer blackjack has a limit to the number of players that can connect to a table. Just seven players can play at once at a table. If the casino has decent traffic, then they must offer an adequate number of tables to account for action.
As such, if you try and play in a game and the table is full, you can pick a different table and play from there. You'll generally find multiple tables of standard blackjack with just one or two tables of blackjack variants.