Hundreds of legal blackjack casinos exist on the Internet. At last count, 764 different licensed online casinos were listed on a reputable online gambling authority site. All of these casinos offer some form of blackjack or another, so you could consider them "blackjack casinos". Today, we discuss legal real money blackjack online casinos.
This guide to legal blackjack won't be giving you recommendations on which legal blackjack casinos to play at. Instead, this article discusses what to look for in determining which blackjack casinos should be considered legitimate. The subject of licensing and regulation is going to be the centerpiece of any such discussion. This guide also discusses in brief the industry watchdog groups and legit software development companies, too, but the main question is which governments are telling you these websites are legal and therefore legit.
Top Legal Blackjack Casinos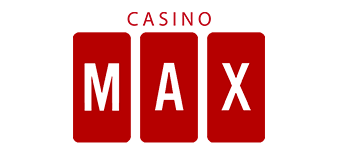 Licensing Authorities that Regulate Legal Blackjack Casinos
Governments had a myriad of reactions to the online gambling. Governments in the countries with vocal religious groups, such as the United States and the Middle East, tended to enact moralist anti-gambling legislation. Certain totalitarian states, such as North Korea, also banned Internet gambling–though this was more a ban on any electronic communication with the outside world. Governments in more progressive countries also enacted laws, but these were meant to regulate and tax the new form of gambling. Most of western civilization chose to restrict certain forms of gambling, but allow legitimately licensed casino operators to cater to their citizens. Debates raged–and continue to rage–in certain of these countries. France has many restrictions on gambling, while the 15 federated states Germany are only now beginning to agree on gambling laws. After scandals involving state-run gambling ventures, Greece outlawed most forms of Internet gaming in 2012.
Meanwhile, world governments have become more comfortable with the practice of online gambling worldwide. For instance, once the Chinese government decided online gambling wasn't subversive, but instead gave their new middle class a distracting past-time, you would see that some online sites accept players from mainland China, Hong Kong, and Macau. Asia is a growing online gambling community, with leading casinos beginning to open up "Asian rooms" or "live Asian gambling" to lure in more of this clientele. With a patchwork of policies upheld by the government agencies, software designers, money transfer companies, and individual operators in the Internet gambling industry, it's no wonder that sites have an endless number of restrictions on who can play at their sites. It can be confusing to know who is legitimate, especially since the countries which do most of the licensing are smaller and out-of-the-way locations. For this reason, I want to point out the legit licensing authorities around the globe.
Gibraltar
Gibraltar is a top licensing authority in the online casino industry. Gibraltar is a British overseas territory and has been since the 1713 Treaty of Utrecht, which ratified the seizure of the tip of Spain from the Spanish monarchy. Gibraltar was an important naval base for the British Empire, a choke point which allowed the British navy to regulate naval traffic between the Mediterranean Sea and the Atlantic Ocean. The sovereignty remains a point of contention between England and Spain, with the nearly 30,000 Gibralterans rejecting several motions to join with Spain again. Gibraltar is best-known for its tourism, but it handles financial services which might not be quite as acceptable inside the United Kingdom itself. These days, Gibraltar licenses many Microgaming, Playtech, and Net Entertainment casinos.
The Republic of Malta
The Republic of Malta is found between Italy and North Africa in the central Mediterranean Sea and has been a strategic island throughout most of human history. Malta was contested between Rome and Carthage over 2,100 years ago, and was a key stronghold during the many years of Christian and Muslim conflict over the Mediterranean. The Knights of St. John eventually controlled the island from 1530 onward, until they were ousted by Napoleon in 1800. By the end of the Napoleonic Wars, the British Empire controlled Malta and it served as a strategic base for air power during World War II. Malta gained its independence in 1964 and remains a part of the Commonwealth of Nations. This confers the legitimacy of British-style officialdom on Malta's licensing authorities. Many of the UK sitesnot licensed by Gibraltar are licensed by Malta.
Alderney
Alderney is a tiny island in the English Channel between France and England. This Channel Island is a part of the Bailiwick of Guernsey. Casinos licensed in Alderney are therefore licensed by British officials. Though not as prevelant as Gibraltar or Malta, Alderney is still found licensing a few Playtech and Microgaming casinos.
Isle of Man
The Isle of Man is a tiny island found between Northern England and Northern Ireland in the Irish Sea. The Manx island is home to one world-famous poker site, but also to the Playtech corporation. While it seems to be more active in online poker, a few online casinos are regulated out of the Isle of Man. The Isle of Man is a British Crown Dependency, so it is affiliated with the UK.
The Kahnawake Gaming Commission
The Kahnawake Reservation is found just south of Montreal, Quebec in Canada. The Kahnawake Gaming Commission licenses gambling sites which cater to UK players and some which cater to US players. Many Native American tribes in the United States and Canada exist as semi-autonomous countries which can choose to engage in gambling practices outlawed in the wider country in which they're found.
The Netherlands Antilles
The Netherlands Antilles gained independence from the Dutch in 1986, but maintain many of the laws and customs of the Netherlands. The licensing authority on the island of Curacao tends to be the Netherlands Antilles regulatory agency for gambling. Many of the RealTime Gaming sites are licensed in the Netherlands Antilles, while many of the same sites have their corporate headquarters there.
Antigua & Barbuda
Antigua & Barbuda are another tiny Caribbean island nation which licenses online gambling websites. Antigua & Barbuda are famous in the industry for taking the United States government before the WTO World Court and winning a court case which said the enforcement of US anti-gambling laws broke international law. The American government has successfully dragged out the appeals process for years, so Antigua & Barbuda's legal victories are more Pyrrhic in nature, as the legal fees have been a drain on their small economy. You won't find a licensing authority more ready to defy the U.S. government, though.
Cyprus
The nation of Cyprus also licenses casino gambling. Most of the sites I've seen licensed by the Cypriot government tend to be based out of Nicosia, Cyprus. Like it larger Greek neighbor, Cyprus's government began taking a more hard line stance against gambling in 2012, so it's unsure how long blackjack casinos will operate under a Cyprus license.