High limit blackjack is blackjack played for large betting amounts. In live brick and mortar casinos, the high roller areas are often roped off, and only people who can afford the large bet sizes are allowed into the area. In online casinos, the high limit games aren't available on the software unless and until you've been approved to play the high limit games
Top Blackjack High Limit Casinos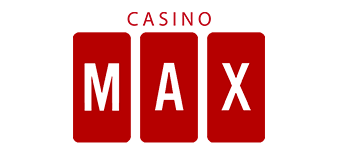 What Are the Advantages of Playing High Limit Blackjack?
The obvious advantage of playing high limit blackjack is the potential to win a larger amount of money per hand. Someone playing blackjack at $1 per hand doesn't have the potential to win or lose a meaningful amount of money. Heck, even if you're dealt a natural, you only win $1.50.
On the other hand, if you're betting $1000 per hand on a game of blackjack, you're going to win $1500 when you get a blackjack. That's a little more exciting, isn't it?
On further consideration, though, these types of things are completely relative. If I have $100 in my checking account, then winning a $1 bet at a blackjack table really does mean something to me. On the other hand, if I have $100 million in the bank, even a $1000 bet on a blackjack hand means very little.
What Are High Stakes for You?
One way to determine for yourself whether or not you're playing at stakes that are large enough to be meaningful is to think about your "gulp limit." (This is a phrase I read about in a book about poker from John Vorhaus.) When you decide how large your gambling bankroll is going to be, think about how you'd feel if you lost a wallet with that amount of money in it.
If you wouldn't give it a second thought, then you should probably plan to play for stakes that are a little higher, in order to give the game some meaning. If, on the other hand, losing that wallet would ruin your life, you should scale back a little bit. Your bankroll should be large enough that you would gulp if you lost it, even though it wouldn't ruin your life.
Comps, Perks, and Promotions
When you're playing for higher stakes, you're a more valuable customer to the casino. They'll reward the amount of your action by offering various perks. Often it will just be in the form of a free meal or two, but if you're playing for high enough stakes, you might also get comped room stays, show and event tickets, and even reimbursements for your airfare to and from the casino.
Don't be blinded by all this free stuff, though. It's not really free. It's based on how much money you're expected to lose to the casino. If the casinos didn't make a long-term profit by offering these perks, they wouldn't offer them. They're not in business to lose money.
---
What Are the Disadvantages of Playing High Limit Blackjack?
The obvious biggest disadvantage to playing high limits is that you can lose a lot of money very quickly. Luck runs in streaks. That's a mathematical fact—it's called standard deviation. It's one thing to have a bad streak of luck when you're betting $5 a hand and playing 40 hands of blackjack per hour. It's something else entirely when you're betting $500 a hand at a table with just you and a dealer, where you're playing 80 hands of blackjack per hour.
In the first scenario, even if you lose every hand, you're only out $200. That's a lot of money for some people, but most people can rebound from it pretty fast.
In the second scenario, if you lose every hand, you've lost $40,000. That's a lot of money for most people. Many people don't drive cars that cost $40,000. It's a lot of money to spend on an hour or two of entertainment.
Another disadvantage to the higher limit tables is for card counters. Once you start playing for stakes that are really high, you'll start drawing more attention from the casino staff. Getting a big advantage from your card counting activities becomes a lot hard once you're facing this kind of scrutiny.
---
Choosing Your Limits
Common sense should be your guide when you're deciding what your personal betting limits are going to be. If you have a wife and kids, you should have strict limits on how much of your monthly budget goes to gambling. My dad used to drink an occasional beer, but he explained to me that when he had us three kids, he figured he could always use that money on something more important.
I'm not going to judge you if you want to set aside $100 a month to play casino games with. As long as you and your family aren't doing without any of life's necessities, then you should gamble to your heart's content. But the minute you're short of money for something like groceries or clothes or medicine, you need to take a serious look at your gambling budget and make the appropriate changes.
Blackjack is entertainment. Depending on how much money you have, it can be expensive entertainment or it can be cheap entertainment. The choice is yours.