Blackjack, unlike other casino games, has a relatively transparent payout percentage. No one besides the manufacturer or the slots manager knows what payout percentage the slot machines have, but since blackjack uses a 52 card deck of cards, the math behind figuring out who has the best payout blackjack is relatively simple.
Of course, the casinos don't want it to be TOO simple. So they've invented a wide variety of rules variations that will modify the payout percentage. The purpose of this page is to explain what those rules variations are and how they affect the house edge. The blackjack games with the lowest house edge offer the best payout percentages.
---
A More or Less Standard Game with a More or Less Standard Payout
Actually, this isn't really a standard game. It's more of a "best case scenario." If you can find a game with with this particular set of rules, you'll be playing in a blackjack game where you have an edge over the house, even though it will be a tiny edge. Here are the rules variations to look for:
This game only uses one deck.
The dealer stands on a soft 17.
The player is allowed to double after splitting.
The player is allowed to double on any two cards.
The player can resplit up to four hands.
The player can resplit aces.
If you can find a game with these rules variations, and you play with perfect basic strategy, your edge over the house is almost 0.2%. That means you can expect to win 20 cents on every $100 you put into action.
Unfortunately, most casinos don't offer such generous rules. But if you know which rules variations are in effect, and what effect they have on the house edge, you can calculate which blackjack game is better than which other blackjack games.
Top Blackjack Payout Casinos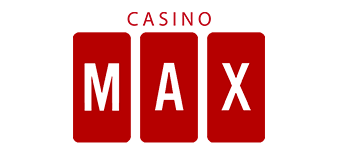 Number of Decks
By just adding a second deck to the game, the casino, without making any other changes to the rules, puts the odds back in their favor, albeit only slightly. A 2 deck game with the rules above gives the house an edge of 0.02%, which is practically a break-even game.
Most casinos don't offer single deck or two deck games, though. Most of them use 4, 5, 6, or 8 decks. With four decks, the house edge goes up to 0.15%. With five decks, the house edge goes up to 0.17%. With six decks, the house edge increases to 0.18%. And with eight decks, which is probably the most common version blackjack you'll find today, the house edge goes up to 0.2%. Still, a gambling game with a house edge of 0.2% is a good game for a gambler, and if you count cards, you can gain some of that edge back. Unfortunately, there are still more rules that the casino can and will adjust.
---
Soft 17
If the dealer is required to stand on a soft 17, then that's a favorable rule variation for the player. If the dealer hits a soft 17, the house gains another 0.2% to their edge.
---
Doubling after Splitting
If a player isn't allowed to double down after splitting, the house gains another 0.15%.
---
Doubling on Any Two Cards
Most casinos don't allow players to double on any two cards. Many casinos only allow a player to double down on a total of 9, 10, or 11. If that's the case, the casino has added about 0.1% to its edge. Other casinos are even more strict—they only allow the player to double down on a total of 10 or 11. That adds approximately 0.1% more to the house edge for the casino.
---
Resplitting
The effect of being able to resplit multiple times is a minor one, but it's cumulative with the other changes. Being able to resplit up to 4 hands is the ideal situation. Some casinos limit the splitting to a maximum of 2 hands in play. In that case, the casino's edge increases by about 0.1%.
Some casinos disallow resplitting aces, because of the additional blackjack possibilities. In casinos that do this, the player loses another 0.5%.
---
6/5 Blackjack
The biggest variation to watch out for when playing blackjack is the 6/5 blackjack. In standard blackjack, a natural 21 pays out at 3 to 2. This is one of the rules that favors the player in blackjack. Some casinos will offer all kinds of generous rules, but they'll make up for it by reducing the payout on a natural from 3 to 2 to 6 to 5. That adds a whopping 1.39% to the casino's edge over the player.
How to Find the Best Payout Blackjack Casinos
The only way to find the best payout blackjack casinos is to compare the rules to see which games offer the lowest house edge to the player. You'll rarely (if ever) find a casino offering a game where the player has an edge, but finding a casino that offers a game with an edge of under 1% shouldn't be too hard to do. The lower the house edge, the more likely you are to have a winning session, and even when you do have a losing session, you'll lose less money. That makes the little bit of investigative work involved worth doing.