Low limit baccarat is going to be a little a harder to find than many of the games I've discussed, but many land-based casinos has inexpensive mini-baccarat. The economics of online casino games allow sites to offer baccarat games for cheap, because Internet casinos don't have limited floor space and they don't have to pay a dealer to handle low-dollar players. In this article, I'll discuss the games of baccarat for low bet limits both online, in Las Vegas, and in Atlantic City. Let's first discuss why baccarat is different than other games.
---
Low Limit Baccarat Online
Players searching for low limit baccarat online should have no problem finding it. Casinos waste money when the set up tables for high-return, low-limit games that don't inspire player errors. Casinos not only lose money by placing a baccarat table where they could have a craps table or a couple of roulette wheels (or even better, more slots), but they also have to pay employees. An online casino doesn't have these constraints. Not only can they set up a low-dollar baccarat game without wasting floor space or payroll, but they don't have as much incentive to offer only high-dollar games, assuming you'll play what they offer. On the Internet, another casino is a few clicks away, so operators have a lot more competition to consider. If one website has a reputation for low-limit baccarat and the other for low-limit baccarat options, then the high-dollar casino is going to lose customers.
If you're in a European country, try out the Playtech casino sites. Not only do they offer cheap baccarat tables, but many offer live dealer baccarat. I've found live dealer mini-baccarat tables at Playtech casinos. United States real money gamblers should search through the RealTime Gaming sites, TopGame casinos, and Nu-Works websites for less expensive baccarat. US players are welcome in most of the websites licensed in the Netherlands Antilles, so you shouldn't have too many problems finding low limit baccarat.
Top Baccarat Low Limit Casinos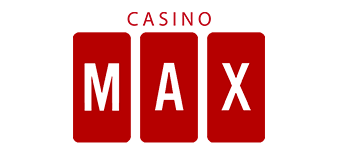 RTG Sites Have Baccarat Games for As Little as $1
RealTime Gaming uses 6 decks for their game, with a $1 minimum wager and a $200 max bet (in certain casinos).  Otherwise, RTG offers the standard game odds with a 1.06% house edge for banker bets and 1.24% on player bets. As always, if bet on the banker, you'll be charged a 5% fee on wins by the casino. Players receive 9 to 1 payouts on the tie bet. This doesn't happen often, so the bet has a huge house edge of over 14%. Avoid this bet always, whether you play at an RTG casino, on the Vegas Strip, or at your company's charity casino night.
---
Lower Expectation
Players expect to have a higher house edge when playing low limit baccarat in a land-based casino, just as they would with any game. That lower expectation comes in the form of mini-baccarat, which eliminates the role of the banker. Though mini-baccarat offers the same theoretical odds as baccarat, having the casino personnel handle the role of dealer makes the game faster. Since each hand has the same house edge, playing more hands per hour increases the casino's advantage. Also, some casinos play minibaccarat from six decks, which affects odds in a slight fashion, since most games are played with eight decks.
In an online casino setting, classic baccarat is available to many players, though they still might expect to wager $10 per hand in some places. The game goes slower than blackjack or craps, so keep that in mind when placing bets.
---
Playing Live Baccarat Online & Small Bets
Live baccarat online is not just for high rollers anymore. Many of the best European casinos offer live games of blackjack, roulette, craps (sometimes), and baccarat. These games don't use a random number generator to produce results. Instead, players watch a real dealer draw cards. You can interact with the dealer, asking questions and making comments. If an issue arises, you can talk to a pit boss on the live site.
Most of the live dealer rooms are located in Eastern Europe, especially Baltic states like Latvia and Estonia. If you play at a US-friendly online casino, the staff may stream live to you from Central America or an island in the Caribbean. In either case, the dealers are often described by their employers as "attractive", so these tend to be female dealers. They speak whatever languages are supported on their site, so no misunderstandings happen. The results are live and continuous, so no need to ask questions about whether the RNG is rigged.
---
Low Limit Baccarat in Las Vegas
Some of the best known casinos in Vegas are known for their low dollar baccarat games. Caesars Palace and the MGM Grand have low limit mini-baccarat. Aria, Bally's, and Monte Carlo also have cheap baccarat, though the Las Vegas Wynn stopped carrying the game a while back. Of these, MGM Grand may have the quietest and most pleasant experience. The Venetian and Paris Paris offer $25 baccarat. The Las Vegas Hilton got rid of its baccarat room, but it does have $25 midi baccarat.
Baccarat is one game where you're probably better off staying with the Vegas Strip casinos, because mini-baccarat isn't found in many casinos downtown anymore. A few places off the strip do offer some version of baccarat. Easy Station and Gold Coast are also good places to find cheaper mini-baccarat tables. It's gone from the Horseshoe, though the Golden Nugget still has mini-baccarat tables. Players off the strip should look in on the Gold Coast and the Rio, because they have offered mini-baccarat a wide variety of bet limits.
---
EZ Baccarat in Las Vegas
Las Vegas gamblers also have the option of a similar game called "EZ baccarat". Harrah's Casino has EZ baccarat for no commission and even offers occasional free hands, when no one else is playing or betting. The Monte Carlo Casino has $10 EZ baccarat tables. The Paris Casino has EZ baccarat at a $25 minimum, from what I remember.
---
Use Money Management
Those who play low limit baccarat should learn a few basics about money management techniques. It's easy to play too often or wager too much when you play at the house, sitting in your most comfortable chair. Setting a loss limit and a win goal are two ways to end baccarat sessions before you regret a decision to keep playing. A loss limit simply sets a concrete cash amount at which you say "enough" and walk away from the table. A win goal is another dollar amount where you walk away from the table, but this one pertains to when you've won a bunch of money. If you have a win goal of $50 and you get that amount, you end the session immediately and lock in your winnings. As Kenny Rogers said, "You('ve) got to know when to walk away and know when to run." You might think money management ruins the fun at just the wrong time, but it's more fun to have more money to enjoy gambling later.
Baccarat Rules
When you look at the premium players and the whales playing at the baccarat table, it's natural for a casino patron to assume the game is complex and would be hard to learn. In fact, the opposite is true. In the words of the Michael Shackleford, baccarat is no more complicated than betting on a coin toss. The big baccarat table is as big as a craps table, has 3 dealers, and as many as a dozen players (or more). The deal rotates around the table, much like the dice would in craps. Unlike pai gow poker, the banker/dealer player doesn't assume responsibility for covering wagers. They simply turn over cards, and can pass this honor to the next player if they so choose. In fact, the banker can bet on the player's hand, though it's customary to wager on the banker hand. This player continues to keep the deal until they lose.
When the deal comes, the banker deals themselves two cards (under the shoe), then deals the player with the highest wager two face down cards. That person looks at their cards, then hands them back to the banker, who turns them over for all to see. One of the casino dealers announces the card totals. Depending on the card totals, the casino dealer may call for a third card for that player's hand. Everyone at the table has the option to bet on either the player or the banker. No real strategy goes into this decision, because no information is given before wagers are made.
---
Mini Baccarat Rules
Mini baccarat is played with the same rules, except the casino provides a dealer who handles the cards. This makes the game play much faster. If the same number of card decks is used, the odds are the same in mini-baccarat. Some Las Vegas casinos use a six-deck card deck, which does change the odds slightly in the house's favor. The major advantage for the house in mini-baccarat is the speed of the game. With more hands played per hour, the house edge per hour becomes greater. A third option (midi-baccarat) is also found in casinos, but this is found in the low-limit areas of the casino. Therefore, if you're searching for low-limit baccarat in a brick-and-mortar casino, search for the mini-baccarat tables.