Live Dealer Baccarat is a popular live dealer game at online casinos, along with blackjack, roulette, and casino hold'em. Baccarat is a top table game due to its simple rules, lack of strategy, and low house edge. It has no tactics to learn, making it a favorite with players who enjoy gambling without the need for strategical thinking.
Top Live Dealer Baccarat Casinos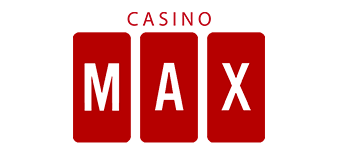 Live Dealer Baccarat Odds
For decades, Las Vegas baccarat was a game for high rollers and whales, played in roped-off areas for high limits. Since the invention of mini-baccarat in the 1980s, more players have flocked to these tables. In an Internet setting, online baccarat offers slightly better odds than single-zero roulette, making it the game of choice for those who don't want to count cards or play according to some formula.
Baccarat has a low house edge, making it a favorite with players who enjoy low-intensity strategy games which give good paybacks.
How to Play Live Dealer Baccarat
If you're used to playing baccarat in casinos, then you'll have no problem playing Live Dealer Baccarat. Instead of a one-on-one game with the computer, you are playing a live-streamed game of baccarat with a live dealer.
Place Bets: Players bet on one of three propositions: the Banker Bet, the Player Bet, or the Tie Bet. Versions like Dragon Tail allow side bets.
Banker vs Player: The live dealer deals two cards to the banker and two cards to the player.
Baccarat Hand Values: Determine values by adding the two cards together but dropping the first digit. A hand rank can't exceed 9. If you have a 5 and 6, it equals 1 instead of 11.
Third Card: House rules determine if either hand receives a third card (usually with 5 or less receiving a third card). Neither hand receives more than three cards.
Highest Hand Wins: The object is to get as close to 9 as possible.
Baccarat Payouts: Payouts are 1-to-1 for the player bet, plus a 1-to-1 (minus 5% commission) for the banker bet. A tie bet pays 8-to-1 or 9-to-1, depending on the house rules.
Live Baccarat vs. Online Baccarat
| | |
| --- | --- |
| Live Baccarat | Online Baccarat |
| Talk with live dealers and other players. | Computer simulation, so no live chat. |
| You can play Super 6 or Dragon Tail version. | Baccarat hands are simulated, use an random number generator. |
| Side bets like the "Any Pair" bet (5:1 payout). | Plays faster, so you face the house edge more often. |
| Some have side bets like the Small or Big bet. | Bets contribute to bonuses' wagering requirements. |
| Special bonuses from the live hostesses. | Bets contribute to the casino's rewards program. |